The Georgia Aquarium is impressive enough, but its about to get better as it just broke ground on an interesting new $100 million expansion as part of its "2020 project".
The addition is slated to open in 2020 and will be an additional 104,100 square feet. The addition will include a new four-story structure to complement the existing building's iconic boat façade.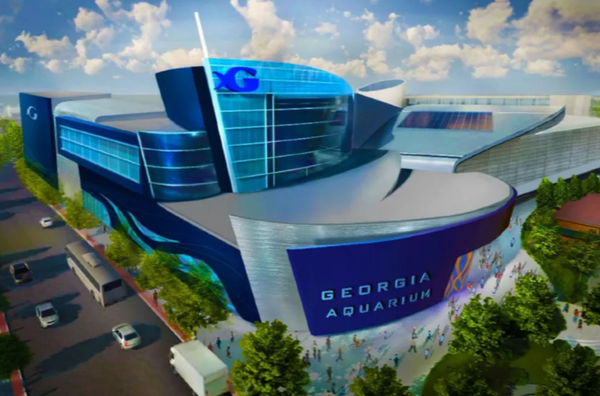 But the best part will be inside as it will also include a 1 million-gallon interactive shark exhibit to headline the expansion efforts. The new areas will include a large viewing area and animal interactions.
The expansion will feature a stunning new gallery in addition to a redesigned entry. Guests will have the opportunity to learn about these incredible animals while observing them up-close with floor to ceiling acrylic windows, notes the aquarium's press release.
"We have always done things big, and 12 years after our opening we are still holding true to that," said Joseph Handy, president and chief operating officer of Georgia Aquarium.
The exact species of sharks will be released closer to the exhibit's opening date.