Aqueon, formerly All Glass Aquariums, has one of the longest histories in making glass aquariums although in recent years, they've been focused primarily on mass market models. Things are changing at Aqueon because not only are they making a rimless version of the classic 29 gallon, their new Ascent aquariums are even more compelling.
We first spotted the Ascent Aquariums at Global Pet Expo over two years ago but they've been making the rounds and have recaptured our attention with their excellent design. Besides being a rimless style aquarium, the included top angles forward or slopes downward from the back for a look that's unlike anything else.
But Aqueon didn't stop there, they also included a waterproof LED cluster that is mounted to the underside of the lid for and very stealthy and stylish appearance. The Ascent aquariums are bundled as a complete starter kit and although we reefers probably wouldn't use them with the stock equipment, it's still a great starter set for a quarantine tank, fish only aquarium, but mostly it'll be ripe for experimentation from the nano reef aquarium crowd.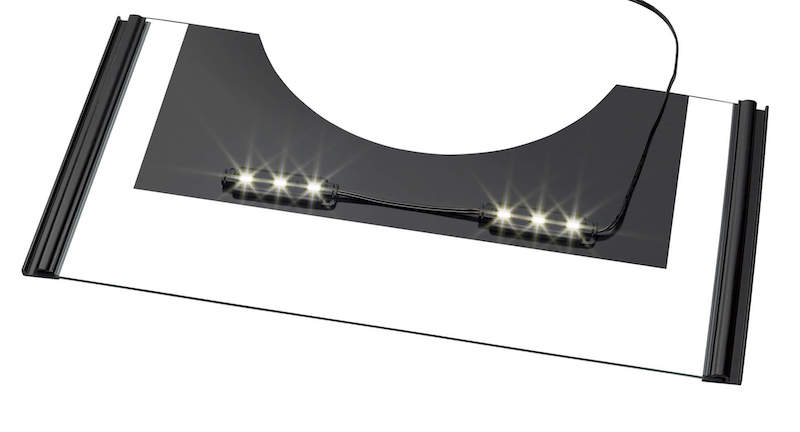 The Aqueon Ascent is available in a 6, 10 and 20 gallon size and range in price from $90 for the 6 gallon, $109 for the 10 gallon, $129 for the 20 gallon, but they are priced somewhat lower at most retail sellers. The waterproof Tunze LED seems like a perfect pairing for making a nano reef from the Aqueon Ascent series but this general style is ripe for creative reef building ideas from the DIY community. [Aqueon]