It's been ten years since we had the privilege of highlighting Maxea clams, the first documented, obvious specimens of hybrid Tridacna that the aquarium hobby was ever aware of. There was a wave of criticism and and healthy dose about the nature of the Maxea clams but in the intervening time we've spotted many more Tridacna clams sporting hybrid features.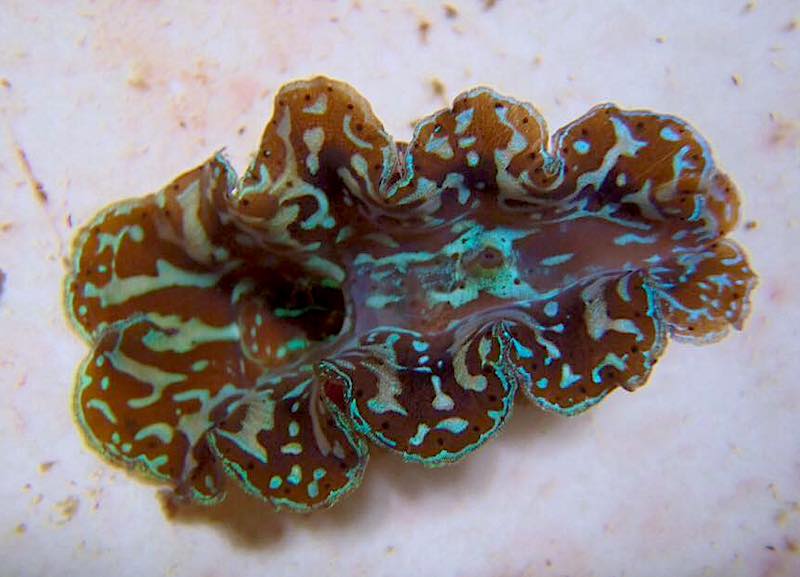 In 2010 Sea Dwelling Creatures shared a handful of Maxeas, a batch of bivalves that look suspiciously like offspring of Squamosa and Crocea, and Biota Palau has also released a group of Mimosa clams, a cross of Maximas and Squamosa clams. Now in 2019 we've got a new spread of Maxea clam pictures from the only closed system clam farmer in the world, West Australia's Acro Al.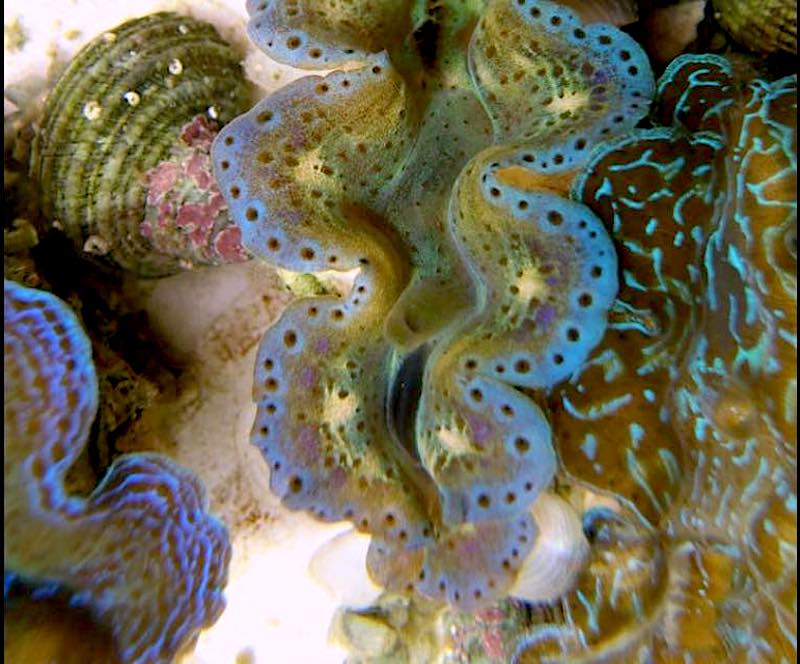 These beautiful Tridacnas were actually the result of a deliberate mixing of Crocea and Maxima gametes, which Mr. Al is still not convinced are truly hybrids. But those of us familiar with the very few pulses of supposed Maxea clams that have appeared in the aquarium hobby will instantly recognize that amalgamated pattern.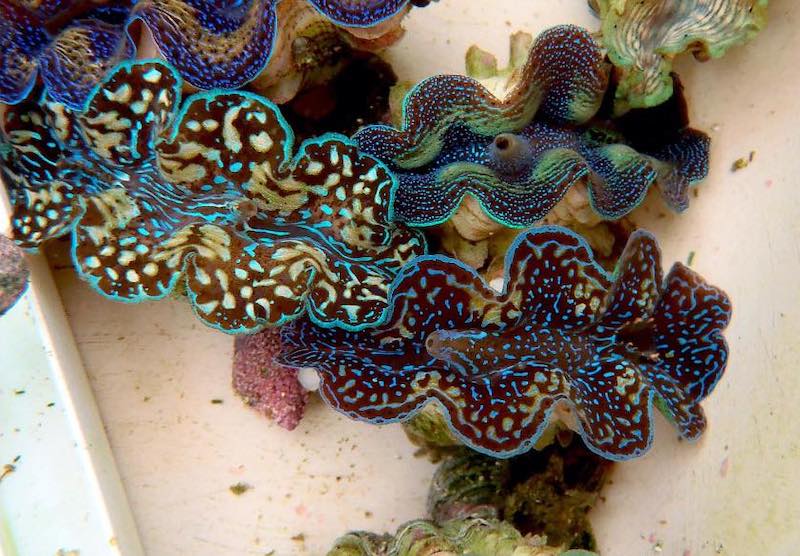 Some of the Maxea specimens range from closely resembling one or the other parent species, but the clams we're really interested in are the ones with the truly radical color pattern. The dark brown mantle is ringed with a turquoise blue outline, teal spots in the center of the mantle, and boldly contrasting light brown spots in between.
It's great that these individuals have long since been sold to the Australian domestic aquarium market but if Mr. Al ever decided to make some more, we're sure the Aussies and the international reefers would snap them all up.