Indonesian coral farmers have been waiting for a very long time to be able to ship some gold torch corals again. Classic Australian gold torch corals, or 'glabs' as they call them, are very nice, especially the '24 karat gold torch coral. These are quite rare in Indonesia, but Indo torches are on another level, with a lot more diversity of colors and patterns, not just in the yellow tentacled version not to mention the other colors of torch corals, such as the green ones.
Dragon Soul:
The Dragon Soul torch coral is probably the most thought after Indo Torch coral variety. Its bright yellow-green tips with bright gold to orange tentacles give this coral a very bright touch under blue lights – It just glows in a way that few corals can. The Indo Dragon Soul torch is a coral that is found in shallow water, around 18- 30 feet (6-10m) and usually in pretty high water flow.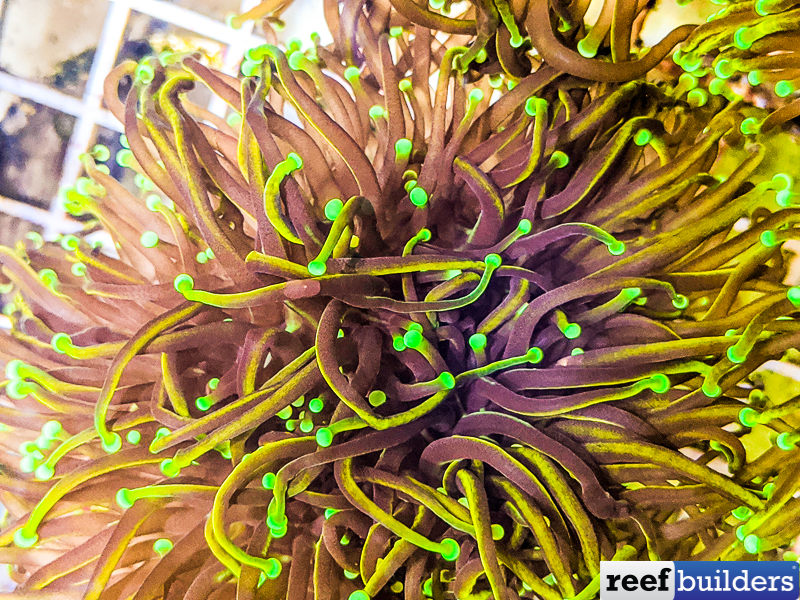 Hell Fire: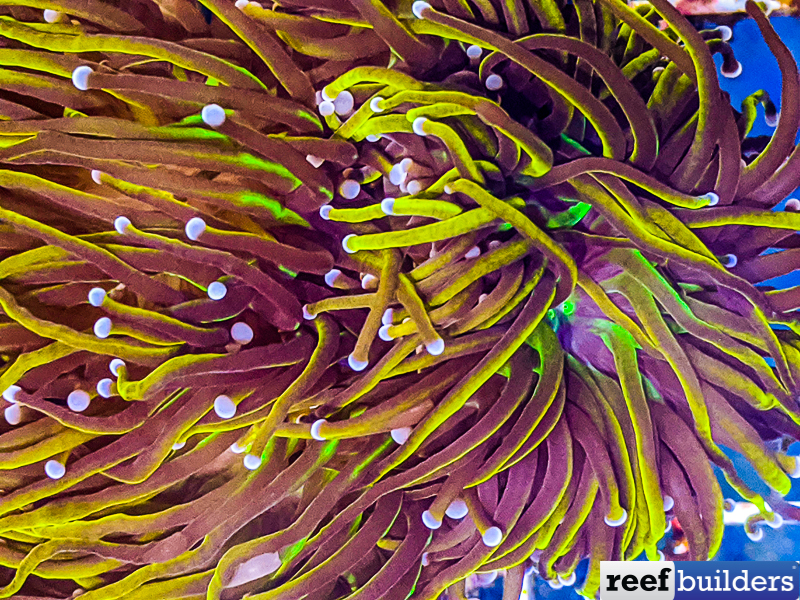 The hellfire torch coral is probably my personal favorite color morph. The Indo Hellfire torch coral has Pink/Purple tips, with half gold tentacles, and green stripes above the septa, close to the mouth at the base of the tentacles. The hellfire Euphyllia glabrescens is probably one of the most colorful torch variety and it is also found in shallow water, 18- 30 feet (6-10m) and high flow environments.
24 K Gold Torch:
The thick full gold tentacles with large pink/purple tips of the 24K gold torch is a sight to remember, especially in the deep, as it literally glows. This variety is most similar to the Australian gold torch, except that in Indonesia it tends to be a deeper water, medium-high flow species (60-120 feet, 20-40 m deep), while in Australia it tends to be a shallow species living in cracks shaded below other corals.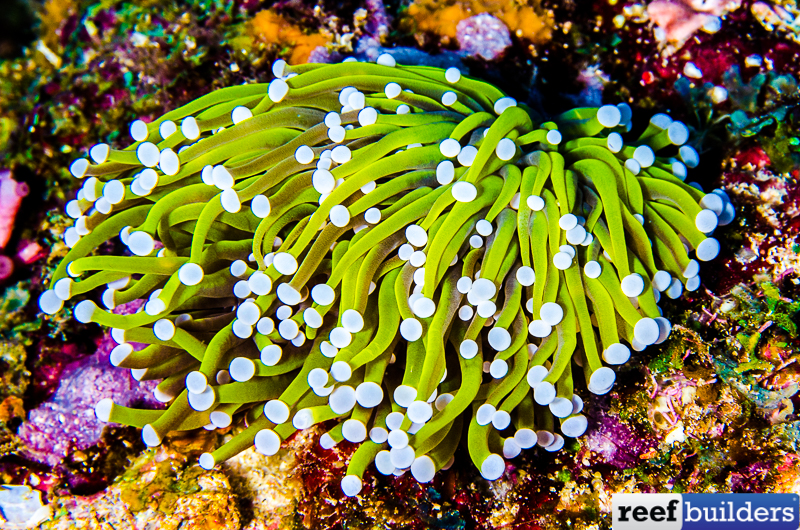 Habitat and maintenance:
Indo gold torch corals are not only more diverse in their coloration and pattern, Indo Torches also tend to thrive in different conditions than Aussie torches. Indo Torches love flow, you can find them from 6 feet (3m), all the way down to 120 feet (40m) but their preferred depth is 18 to 36 feet (8 to 12 m), this is where they are abundant.
Most of all Indo Gold Torches love intense 'tidal' flow which changes direction every 6 hours, and increases and decreases slowly. But sometime we can find Indo torch corals in deep, calm and turbid water. In this environment they will produce long opened branches and broad polyps. Tentacles will be thicker and shorter too while exposed colonies tend to have short and compact stalk, with long and skinny tentacles.
Next time we're scouting for Euphyllia glabrescens we'll look at other different Indo torches, as in between, the greens, toxic green, green mouth, yellow tips, orange and purple tips, there are just too many color variations to deal with in one post!