For decades yellow tangs have been ambassadors to the world of saltwater aquariums and many tanks have had this colorful yellow spade as the signature fish of the reef life. This iconic fish was once commonly available at aquarium stores but the opportunity for new reefers to enjoy one in their own aquarium became much harder when collection of ornamental fish was banned in Hawaii.
Although the door to acquire a wild yellow tang closed on the saltwater aquarium hobby, thankfully many aquaculture specialists worked for years to breed and produce enough Zebrasoma flavescens to supply the hobby. These captive bred yellow tangs have been available since before the ban on wild Hawaiian collection but it's only recently that we're seeing the cultured flavs reach a much more reasonable market price.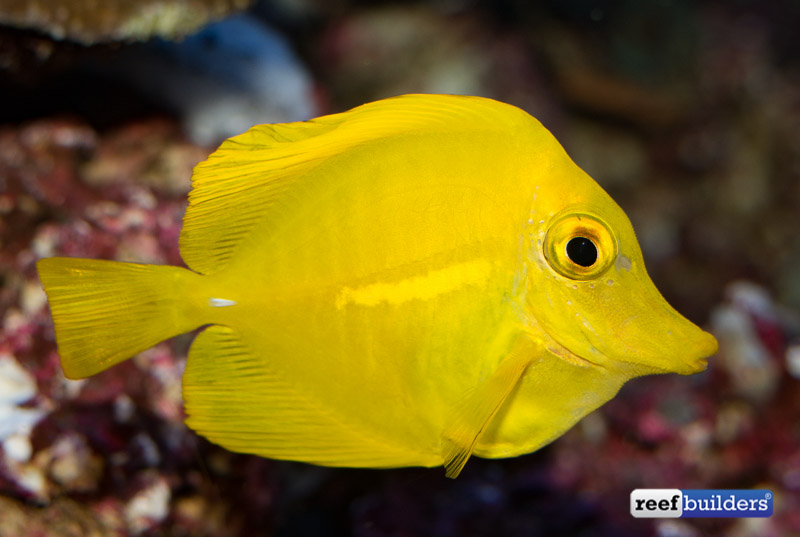 We just noticed that Biota captive bred yellow tangs are retailing for $199 from AlgaeBarn, as low as $169 when you buy three, and Biota has them listed for an even lower $149 which is a very welcome market correction from when yellow tangs peaked at nearly $500 on the better known online marine fish retailer websites. At just over an inch long these captive bred yellows will be a little on the smaller side and will need a little growing out and special care before they can join a rambunctious group of fish or high energy reef tank.
One fifty to two hundred dollars might seem like a lot of money for those of us who remember times when yellow tangs cost $20 to $40, and more recently around $80, but it's certainly a step in the right direction to making this awesome fish affordable, and perhaps garnering this fish the respect it deserves along the way.