Taiwanese aquarium lighting company Illumagic has teased their latest LED release, the piXel. At first glance, these small, round LED pucks look like those used to populate both the Blaze X and X4 fixtures but with piXel the PCBs have been freed from their bulky fan cooling solutions and are making their way into the world as solo, single cluster, autonomous little LED pucks.
Each piXel is populated with either 11 or 12 diodes depending on the model, which run together at a maximum of 20W. Three different spectrums will be offered – Super Actinic, Saltwater, and RGBW, with the latter, also being marketed as suitable for freshwater aquaria.
The modest energy consumption of the surface-mounted diodes means minimal heat is produced, enabling piXel to ditch any ancestral active cooling shackles and shrink down to a truly minimal, slim, round aluminum outer casing. And that makes it different from most other lights on the market.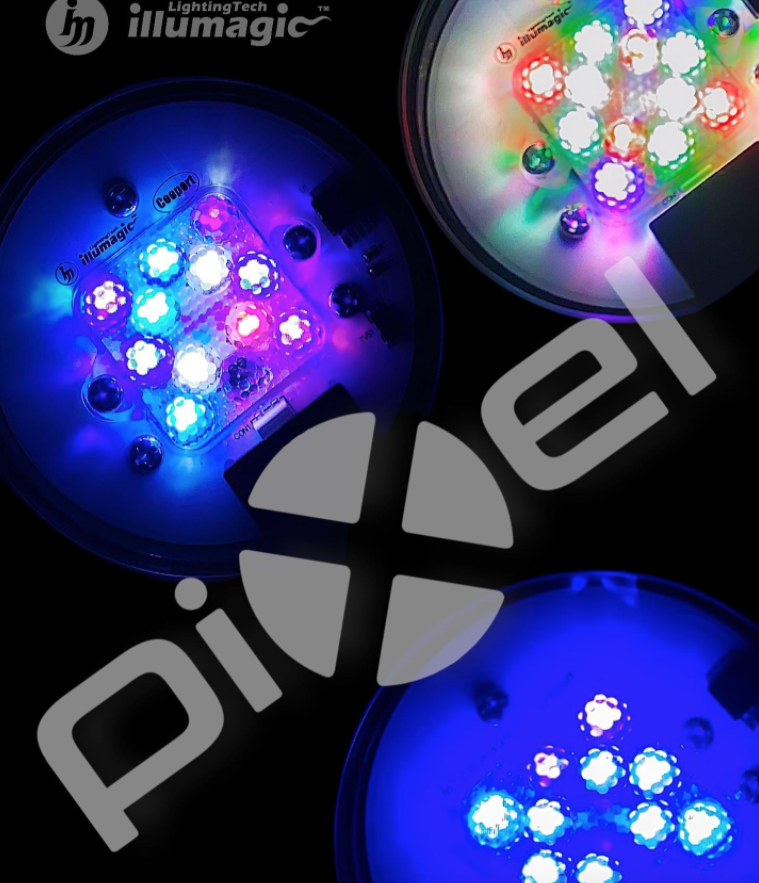 Fit piXel to the RMS rail and further cooling is facilitated through the extra metal surface area provided by the mount. It also means the pucks can be slid along the rail as desired, fitted in multiples for large tanks, or mounted as supplemental lights to other, larger Illumagic LED fixtures.
The small size of piXel opens up a world of lighting possibilities, especially for the nano reef community, but also offers the flexibility to highlight single coral colonies beneath or aid in putting light only where the corals are and not wasting it by broadcasting a wider light spread over unpopulated sand beds, rockwork, and aquarium panels. A number of piXels placed strategically over a negative space aquascape could not only look appealing on the eye, but it would also be cheap to run too. And for a pico reef, it's just about the slickest looking mini fixture you could equip and illuminate it with.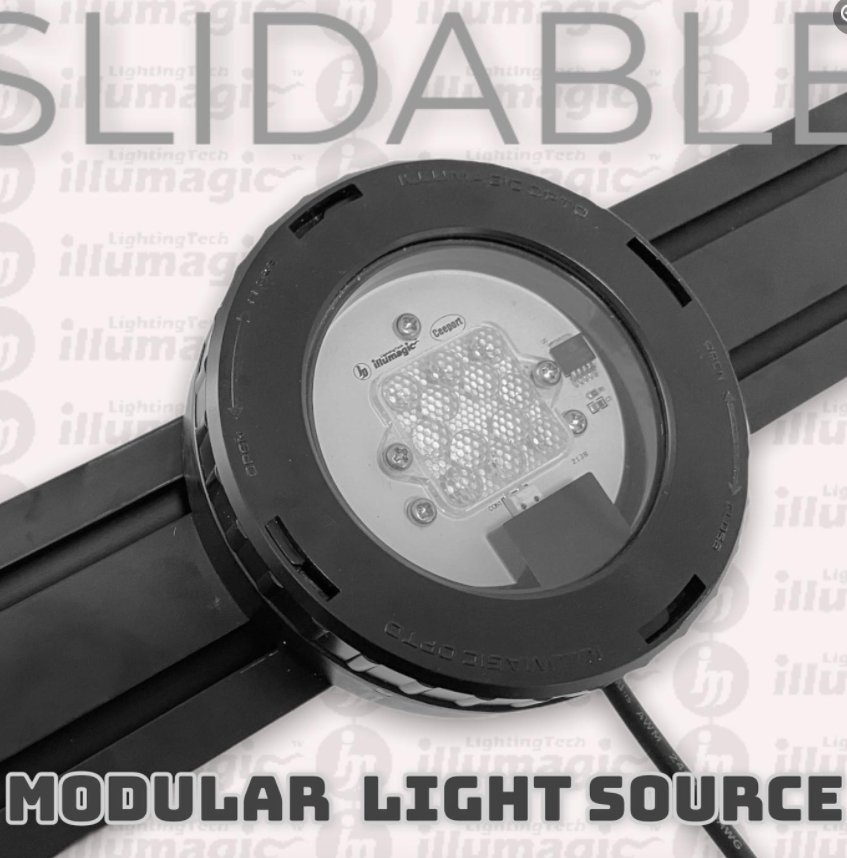 Non-controllable
There is a but however. Based on the scant information teased on social media so far, piXel will be launched solely in a non-controllable version. So as much as it looks like one of the quads fitted to the X4 fixture it has less power and unfortunately no app control, no channel control, and not even an inline wired controller.
This is the Achilles heel in the tiny piXel package as it is then rendered effectively featureless and doesn't even facilitate dimming at this stage as far as we know. The Super Actinic undoubtedly would have been one of the best sellers of the three for those craving even bluer blues over their tank but any dreams of having a piXel being the first to come on in the morning, gently fading in, and then the last to go off at night with a slow, dimming fade-out is simply not possible with piXel yet.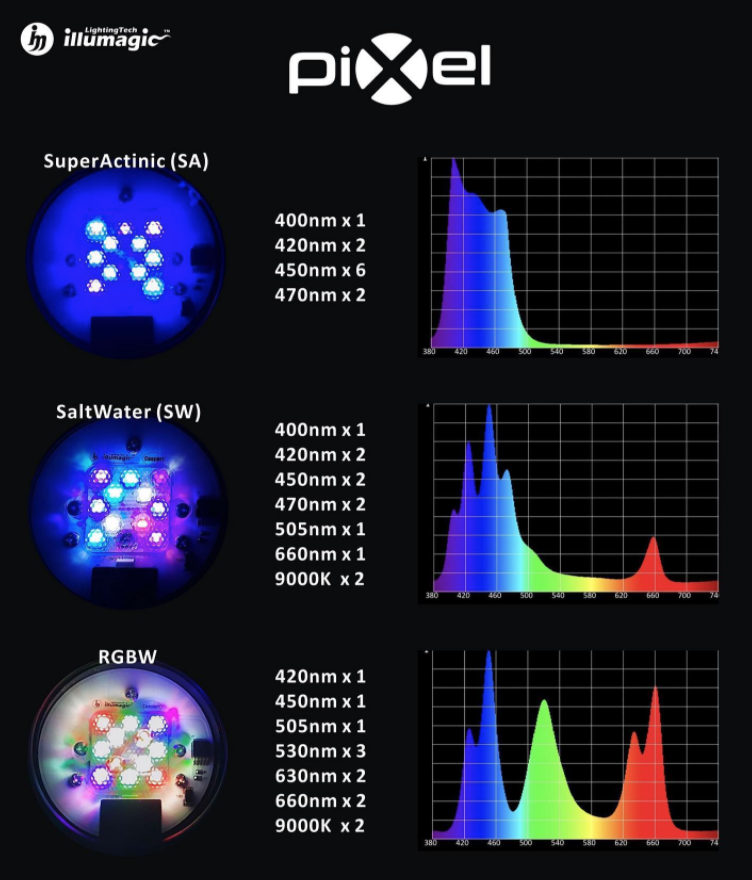 And what should have been the sole light source on many nano tanks now may not be as the spectrum cannot be adjusted throughout the day or even placed into any app-controlled lighting program. Illumagic has mentioned the "A" word – affordable – which goes a long way in this day and age, especially with young reefkeepers, but to have piXels scattered liberally amongst Blaze X and X4 fixtures, mounted on the same RMS rail yet not able to dance to the same tune is a real shame.
The Illumagic piXel looks amazing. It will have many an aquarium lighting junky drooling, and we applaud the flexibility offered by that oh so compact form factor. Dimming should be an easy fix in the future (even via third-party controllers,) and one wonders about the feasibility of a hub to plug several into and use just one power supply. But if those diode clusters aren't preconfigured into separate color channels the ability to control them like we're used to with so many other lights will be noticeable by its absence. Unless the price is so affordable it won't matter.