Aperture Pet & Life is a new company which was announced today to amalgamate and further develop some of our favorite reefkeeping brands. Last year investment group Bertram Capital acquired Bulk Reef Supply (which then bought Marine Depot,) then they bought Neptune Systems, before rounding off 2021 with the purchase of EcoTech Marine, owners of AquaIllumination. 
Few saw it coming, but in just nine months, Bertram assembled a supergroup of five all-American aquatic brands that already excelled in their own markets, but together would represent a formidable force in marine tech. And today Aperture, LLC. has relaunched those former companies into homogenous brands combining online retail, manufacturing, and distribution in over 50 countries around the world.
A leap of faith
The horizontal growth doesn't stop there either as in January we brought you the news that the team at EcoTech Marine has also been developing a reptile brand called Leap Habitats, and today that beta brand now stands shoulder to shoulder in the Aperture portfolio with Bulk Reef Supply, Neptune Systems, EcoTech Marine, and Aquaillumination, so Herp technology may be about to receive a paradigm shift too. It's exciting times… 
"The founders of these brands started with a common passion for helping people experience the beauty, joy, and health benefits of a thriving aquarium," said Natalie Strahan, Chief Executive Officer of Aperture. "As we expand our vision and offering, this is the right time to create a new company that allows us to further enrich customers' lives through integrating exceptional technology, products, partnerships, and helpful content."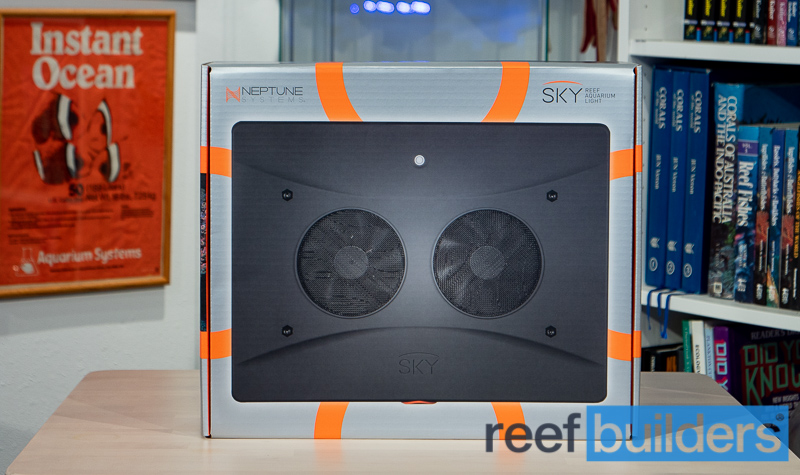 What it means to our hobby
As big as this buy-out is, as we reported before, our hobby is not yet affected in any way by the above news. Yes, Marine Depot is gone, but now you just buy from a different URL and save yourself the time of buying from two previously competing e-commerce sites. Aqueon, Coralife, and Kent Marine still exist under Central Garden and Pet, and Tetra, Marineland, and Instant Ocean are still alive and well under giant Spectrum Brands. If anything, even more doors of opportunity will open up globally for BRS, Ecotech, and Neptune products. 
But the part we eagerly await is the cross-pollination of former rivals EcoTech and Neptune as their development roadmaps inevitably merge and they go on to share one software platform and interchangeable equipment, cables, and controllers. Two weeks ago Aquaillumination pumps and lights were added to EcoTech's Mobius platform and we are excited by just what could be in the future, both for fish and reptiles.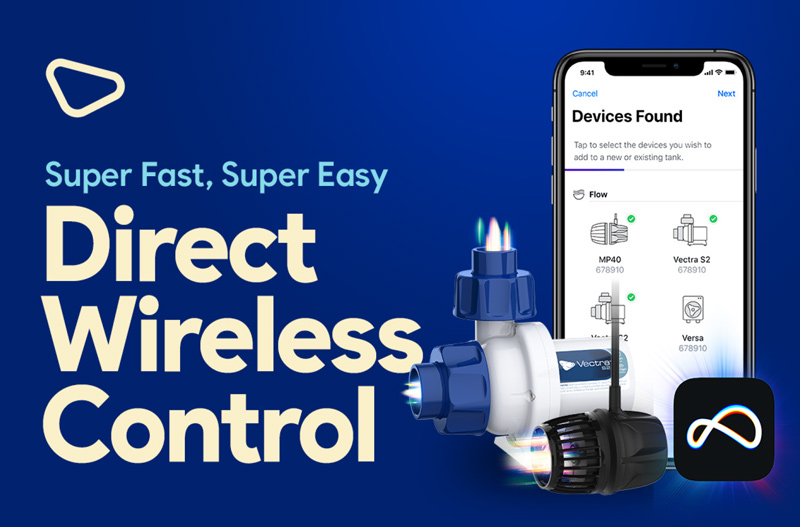 And could any other companies get bought out by Aperture? They have their route to market all sorted from factory to front door, but why stop at just pumps, lights, controllers, and vivariums? What would you look to acquire if you were them? Or would now be the time to knuckle down, invest and innovate? Will we see BHS – Bulk Herp Supplies?
This wasn't a lottery win for everyone involved. Capital Investors do demand a return on their investment, and you probably wouldn't want to be a rival LED light, pump, and controller manufacturer having to face up against those now even more monied all-stars in our marketplace. But competition drives innovation and we can't wait to see some all-new reefing products roll out of the Aperture stable in the months and years to come.