The Abyzz Flow Cannon AFC 150 is a water mover that has more in common with a trolling motor than an aquarium water pump but the AFC 150 is so powerful you could easily move a small boat with it. The entire Abyzz product catalog is focused on really high end and high performance water pumps including centrifugal and propeller style pumps so you won't be considering a device like the AFC 150 unless you've invested a significant amount of time and resources into a massive aquarium or some maybe even a pond.
To say we've been using the Abyzz AFC 150 on our Hardline Acropora reef tank is a little bit of an overstatement because the flow cannon is clearly suitable for much larger aquariums. On the eight foot, 400 gallon tank aquarium we can comfortably only run it at around 30 to 40% power and it still manages to push water all the way to the far side of the tank without any issue.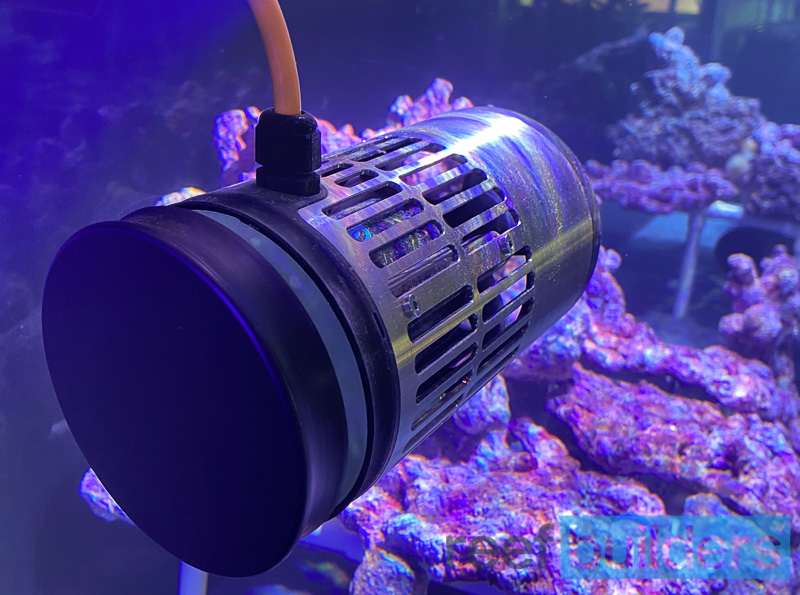 We've pushed the AFC 150 as high as 75% but at the point it almost pushes water out of the other side but it also starts to create a vortex of air even while mounted 10 inches underwater. To get full use of the AFC 150 you're really going to want to use it on an aquarium that is 12 to 20 feet long as the integrated water flow straightener creates the kind of laminar flow that really penetrates the water column and builds enough momentum to move a massive volume of water.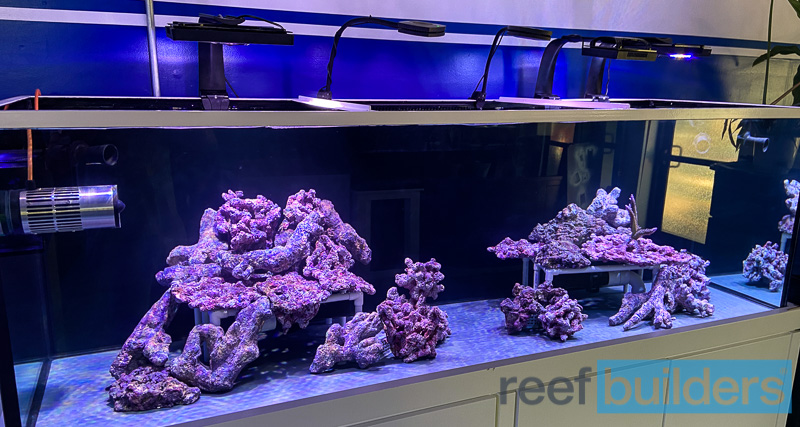 The Abyzz Flow Cannon 150 is no small device either being around four inches in diameter and eight inches long so it doesn't exactly disappear inside even a fairly large 500 to 100 gallon aquarium. With a maximum output of 16,000 gallons per hour the AFC 150 creates a significant amount of force that you'll need to account for by mounting the pumping machine to something very stable and equally sturdy.
For those rare applications where it makes sense to mount the AFC 150 to the glass there is an optional pair of magnets that can accomodate more than an inch of glass thickness but for most uses we imagine the pump will be attached to some other solid structures as is done with their larger water pumps. We understand the general public's comments about the highly visible orange power cord and the very shiny titanium shroud but there are good reasons for both of these design decisions.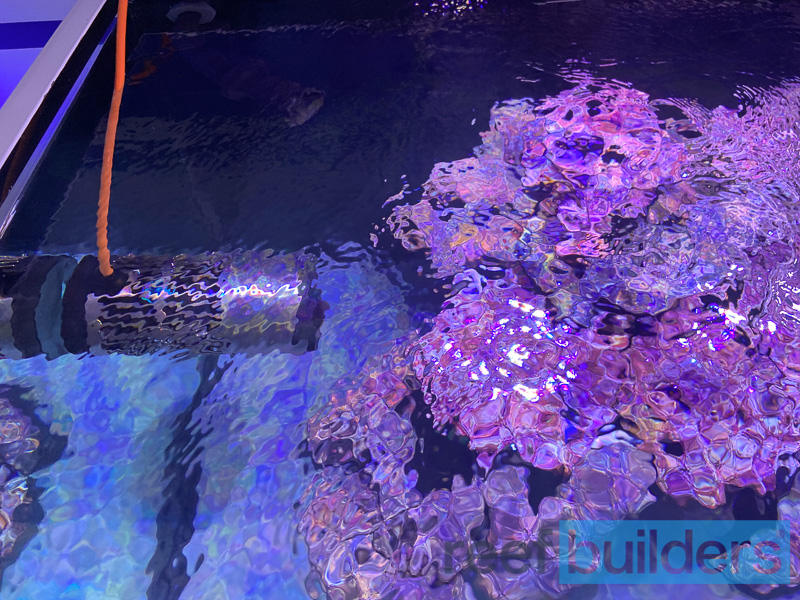 The extra long power cord just so happens to be a very high quality cable which won't bend, kink or fray especially over a long period of time and extended exposure to ultraviolet light. Meanwhile we can't imagine Abyzz using anything less than titanium for the shroud surrounding the powerful DC motor because the AFC 150 produces more force sucking force than even the larger pumps since it uses very small intake slits – anodizing titanium is possible but it's quite expensive and you still end up with a metallic color, so it wouldn't solve the reflective nature of this metallic material.
Longtime users of Abyzz pumps will be much more familiar with the programming capabilities of the propeller pumps than we are as we haven't even dove into the menu, nor have we synched it up with an external controller for additional features and functionality. But what we can tell you is that the AFC 150 fully lives up to the Abyzz reputation of silent operation, incredible efficiency and enough performance that will never leave you wanting for more.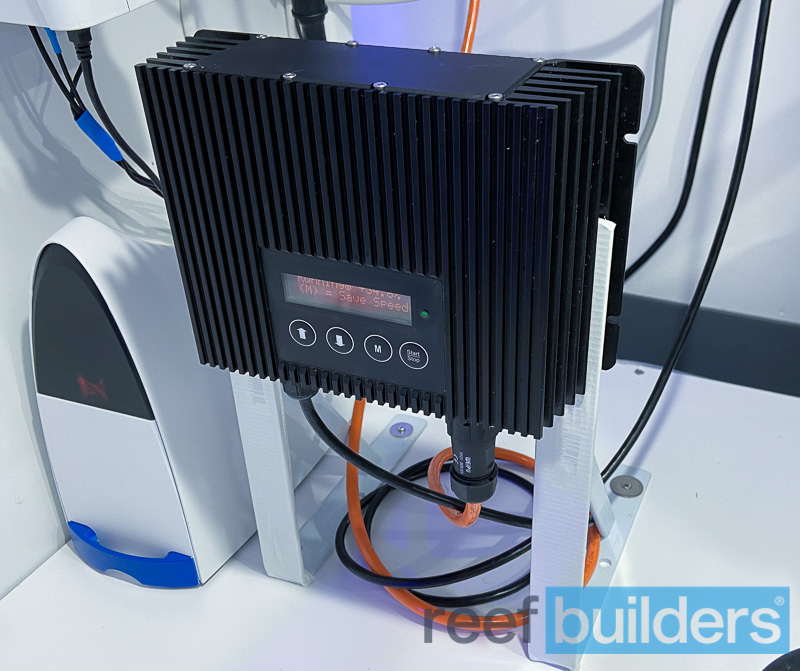 You might have to shell out nearly three grand for the privilege of owning the Abyzz Flow Cannon with a sticker price of $2,899, magnet mount and external control module sold separately but you'll have a decade of peace of mind since it carries a massive 10 year product warranty. For that price you can easily set a pretty nice reef tank but if you have the kind of tank that needs one or more of Abyzz's smallest propeller pump, the upfront cost is probably a drop in the bucket and there's pretty much nothing else that can compare in this category.
You can see more about the Abyzz Flow Cannon and the tank on which we are using it in our latest video featuring the Hardline Acropora reef tank below.