Maxspect has once again knocked it out of the park with news of their latest generation flagship wavemaker, the Gyre 300 Cloud Edition. As the name suggests, Cloud Edition will allow for control from anywhere in the world via the new Cloud Enabled controller and the Syna-G app, but also includes touch control and a 3.2" LCD display on the controller itself.
Maxspect's newest wavemaker now features over 20 water pattern presets, and will be available in two sizes – the 2377gph (9000lph) XF330, and the 5283gph (20000lph) XF350, each consuming a very respectable 5-35 watts and 5-52 watts, depending on setting.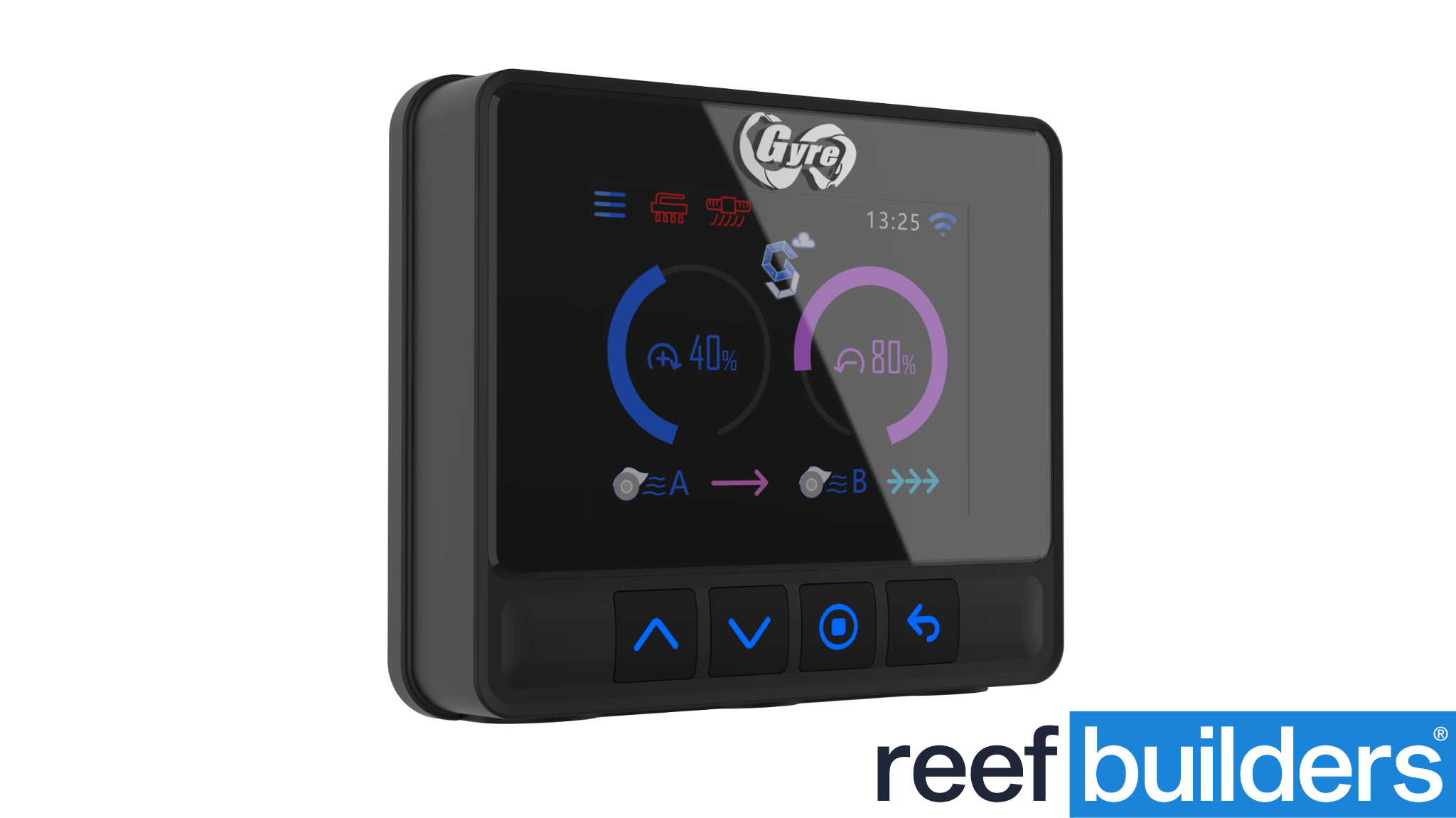 The cloud control, new presets and new LCD display would in itself warrant enough for this latest launch, and look very cool, but the groundbreaking upgrade, as far as we're concerned, are the changes they've made to the water flow.
We introduced, followed and applauded the way that Maxspect invented the original Gyre flow pump that they first called the Riptide. Since then we've also used the cut price Jump series wavemakers and the gyre flow equivalents from Red Sea, and together they have many fans and make up considerable market share.
The flow deflectors are necessary on the existing 300 series to stop any slurping at the surface, while also enabling the mounting of the pumps high up, but we never imagined that they could rethink them as positively as they have for the Cloud Edition.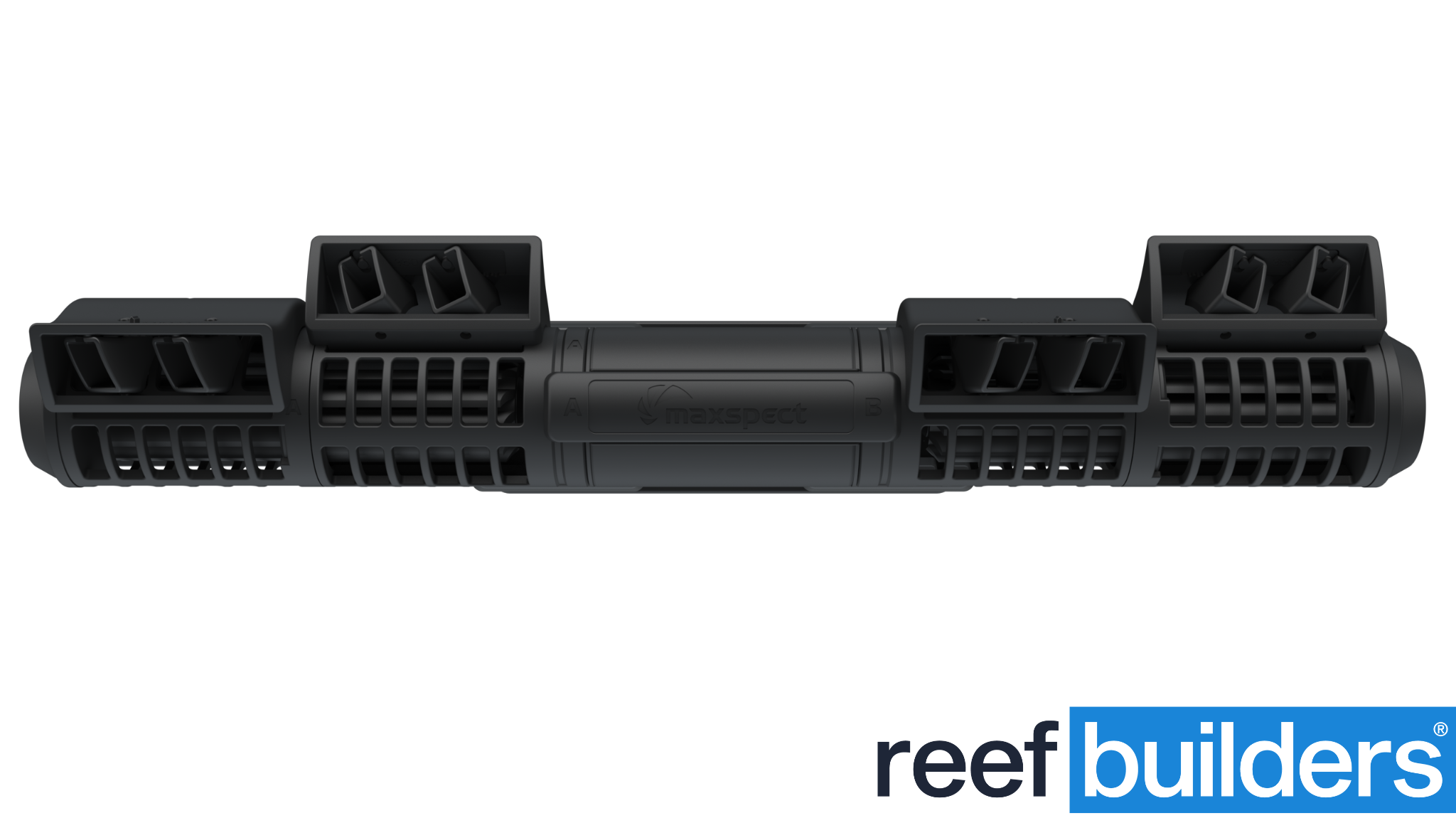 Quad-directional flow
With the Cloud Edition the four fitted flow deflectors can be rotated independently of each other on the Gyre's axis, but then each is fitted with two angle-adjustable nozzles inside to allow for left to right flow adjustment. That's eight nozzles that can operate in four different directions horizontally, as well as four different directions vertically, and when combined with 20 plus flow patterns the kind of flow we could create has us all kinds of excited.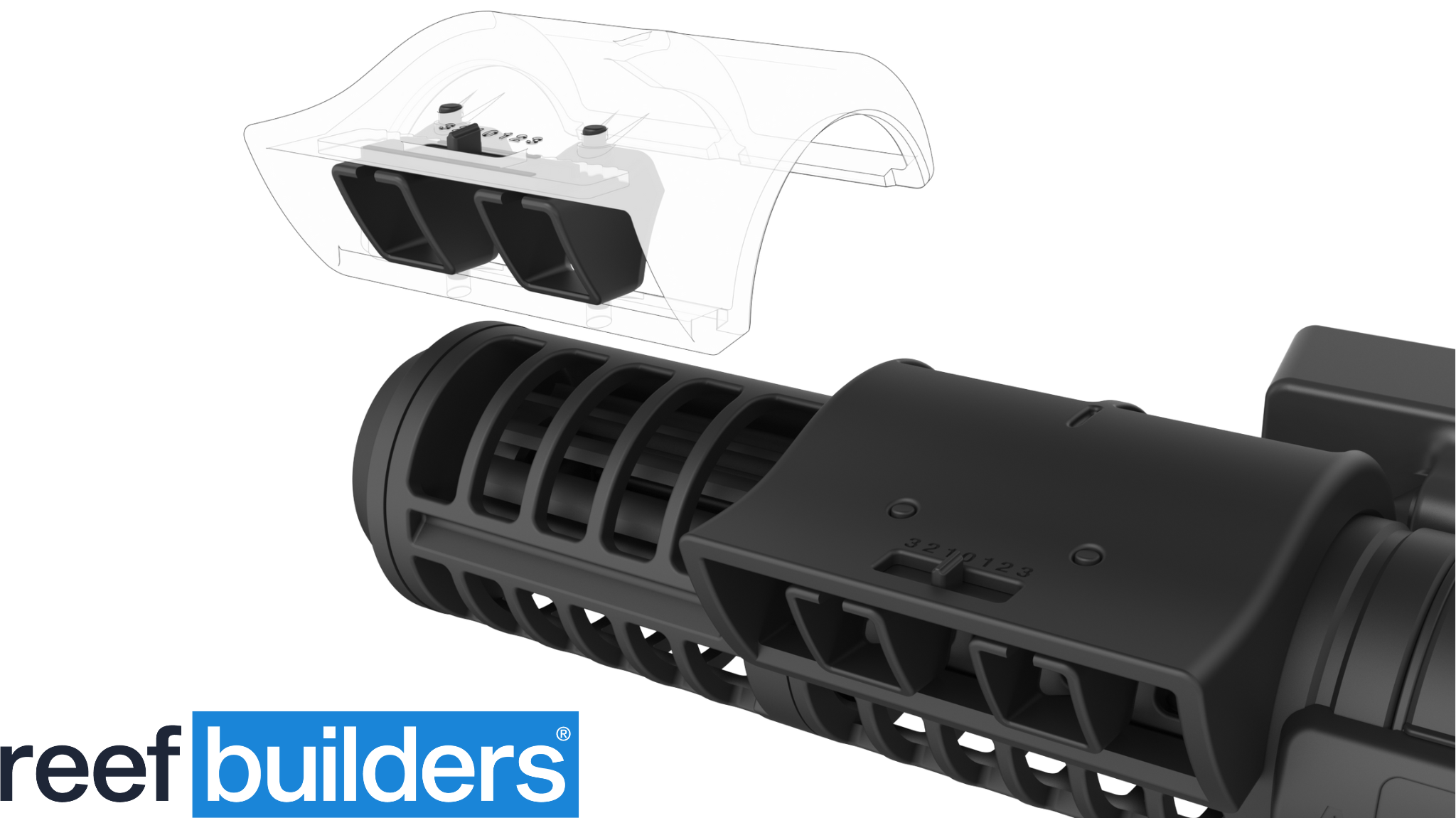 Gyre pumps have always had some cool features like huge reach across the length of the tank, wide flow across the width and previously impossible stuff like reverse flow. They've never had left and right directional control however and when you consider that these new pumps can now send water both left and right at the same time, or even down and right, and up and left at the same time, its left us like a kid in a toy shop, desperate to hold and play with one.
And with the XF330 coming in at 2377 gallons per hour, and just over 10" long, it's not just big tank owners who are going to enjoy this feature either. Its an example of next level directional flow distribution from Maxspect, and we've never seen anything like it from a single wave pump before.