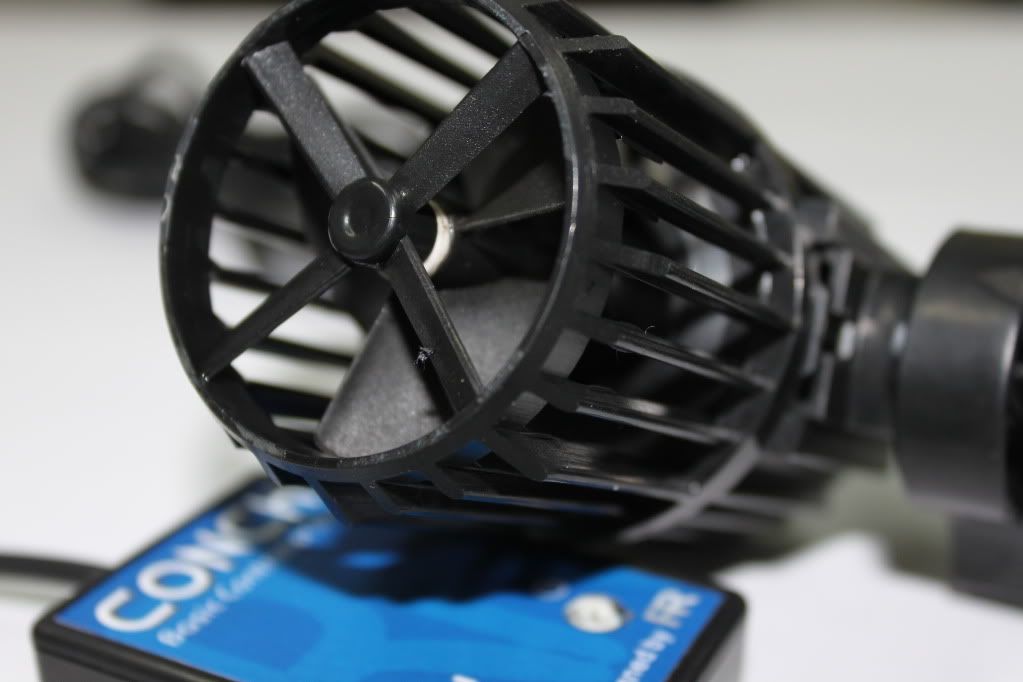 The Conch Wavemaker system has recently been updated with two flavors based on your budget — a Conch Basic economy version and the more robust Conch Expert version. Designed by RR-Aquagroup and being marketed by Singapore's Chill-down Trading and Services, the Conch Wavemaker system is your basic wide-flow propeller pump and controller system. 
While this is not a new product on the market, the Conch Wavemaker system has developed from other versions. In March, the entry-level Conch Basic was released as an economical version of the Conch Expert system. The Conch Basic comes with a simple controller allowing you to adjust the power and frequency of the pump's pulse. The Conch Basic line comes in three sizes with the Conch Nano allowing for flow adjustments betweetn 500-6,000 l/hr, the Conch II that adjusts from 500-15,000 l/hr and the Conch III that adjusts between 2,000-30,000 l/hr.
If you need more control and pumps for your set up, the Conch Expert combines a full function controller similar to the company's previous Mark II controller. Each controller in the Conch Expert line will handle up to four pumps, has an LCD screen and gives you a plethora of functions —  run pumps in and out of sync, random pump flow, turn off the pumps during feeding time, and more. The sizes and flow rates are the same as the basic version with the Conch Nano, Conch II and Conch III.
Both the Conch Basic and Expert lines are low voltage running on 24VDC and include a magnetic mount to attach the pump to the aquarium. The expert line should be hitting the shelves in June.
The Conch Basic pumps are running S$249 ($195 USD) for the Conch Nano, S$269 ($210 USD) for the Conch II and S$299 ($235 USD) for the Conch III and will get you the pump and basic controller. The Conch Expert pumps are running S$319 ($250 USD) for the Conch Nano, S$339 ($265 USD) for the Conch II and S$369 ($289 USD) for the Conch III and will get you the pump and more robust controller. Hopefully individual pumps without controllers are available to be able to build a custom setup without the need to run multiple controllers.
[youtube]http://www.youtube.com/watch?v=A1kc2WFGX_M[/youtube]