The first time we saw the Hydor Smart Level, it was practically love at first sight. What's not to swoon about a simple box with three cords, one power switch and a few basic indicator LEDs? we knew then that if Hydor's Smart Level Control could live up to its elegant simplicity then our crush could turn into a long term relationship.
It may have taken over a year and a half of refinement but a couple months ago Hydor was ready to release their take on water level sensing and controlling. After more than two months of flawless operation, we are here to tell you that Hydor has probably succeeded in creating the most practical Auto Top Off controller for keeping a stable water level in a sump or aquarium.
In what has recently become a crowded field of Auto Top Off devices, the $99 Smart Level Control is arguably the front runner. One cord for power, one outlet/pigtail for plugging in your top off pump of choice, and one long cord for the water sensing is all that makes up the Smart Level Control. As far as reef aquarium products that can be installed without reading the directions, this is one device box that gets an A+.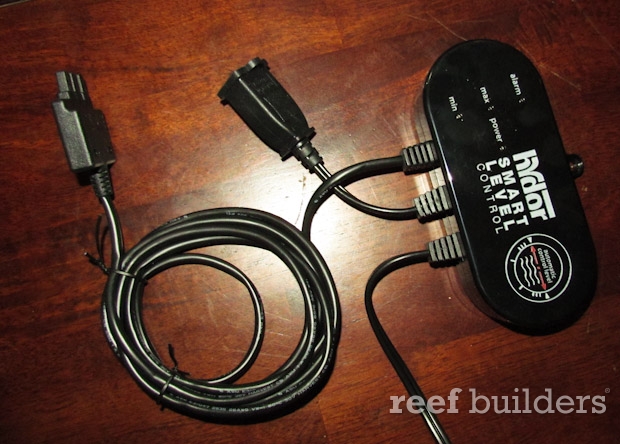 Even with its magnetic mount, the Smart Level Control's actual sensor has the thinnest profile of any ATO device on the market, making Hydor's new water level controlling device greatly suited to use on nano reef tanks and tight places where you want to monitor level. If you're tired of topping off your aquarium manually, or just looking for ATO sensing which is less mechanical and more solid-state than what is currently the norm, the Hydor Smart Level is currently the standalone ATO controller to beat.
FTC regulations require that we inform you that we were given this product for review, but our opinion of a product is never affected by how we acquire them