Project Ariadna is a personal underwater GPS that could revolutionize underwater navigation. With over 6 years of research and development behind them, team Ariadna has been working hard to bring us the first ever wrist-worn underwater GPS device.
Until now underwater GPS has not been possible, as the high-frequency signal used by GPS satellites can only penetrate approximately 2 millimeters into the water. The theory behind Project Ariadna utilizes an inertial navigation data fusion principle to calculate the diver's position when submerged.
What this means is, while the diver is at the surface a GPS signal is used as a reference, but right after the diver and the Ariadna device is submerged, Ariadna switches to the inertial data fusion technology. This process uses 11 independent sensors and an sophisticated algorithm 6 years in the making to process the input from the sensors into real time and to calculate the movement vectors.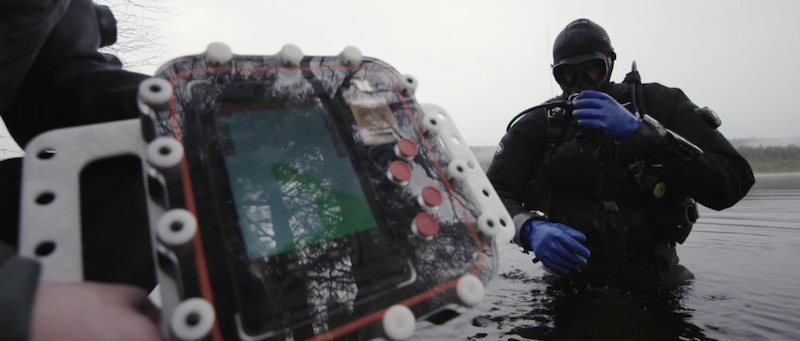 This technology allows the diver to visualize their exact position on a handheld or wrist worn map in real time. The map records divers movement underwater and provides the diver with precise, turn-by-turn navigation. After the dive you can review your 3D dive log using Google Earth.
It may not seem like much but the ability to record and save GPS coordinates underwater could become incredibly useful for sharing dive routes, and as a tool for scientists, underwater biologists, mapping underwater archeological site and improve the safety of cave surveying or cave diving.
Losing orientation underwater can be especially stressful in bad visibility, and Ariadna would help reduce stress by providing constant location awareness as well as other safety-related features. Having a 3D map on our wrist could help divers in a new location find the correct exit and entry points and make sure we don't miss out on the interesting features during a dive.
Project Ariadna is a scientific project with the goal to develop the first independent, personal GPS- based navigation technology in history. Project Ariadna started in 2009 and is already operational. The commercial launch is expected in 2017.
The last milestone remaining: Miniaturizing it into a wrist-worn device. [Adriana.Tech]