Bali has some incredible dive sites like the coral walls at Menjangan Island, the Japanese shipwreck in Amed, or the Mola Mola cleaning station at Nusa Penida. But if you are looking for a unique dive site where coral restoration is the number one priority Taman Segara in Penuktukan is the place for you.
This shallow shore entry dive is only a 45 minutes drive west of Tulamben, so if you are visiting the famous Liberty shipwreck, you could plan your  second or third dive at Taman Segara Penuktukan. What we love about this dive site are the concrete ball-shaped artificial reef structures placed around 9 meters deep (30 feet) which, are designed to be a place for corals to grow and fish to take shelter and spawn.
Tamar Segara was established in 2008 by a group of local conservationists, assisted by several NGOs including the Reef Check Foundation to protect the coastal and offshore areas of Penuktukan. Prior to 2008, the underwater site was under threat from non-local fishermen who used destructive bottom trawl nets, poison and explosives to catch fish. The group of local fishermen from Penuktukan formed the group to help protect the waters around their village.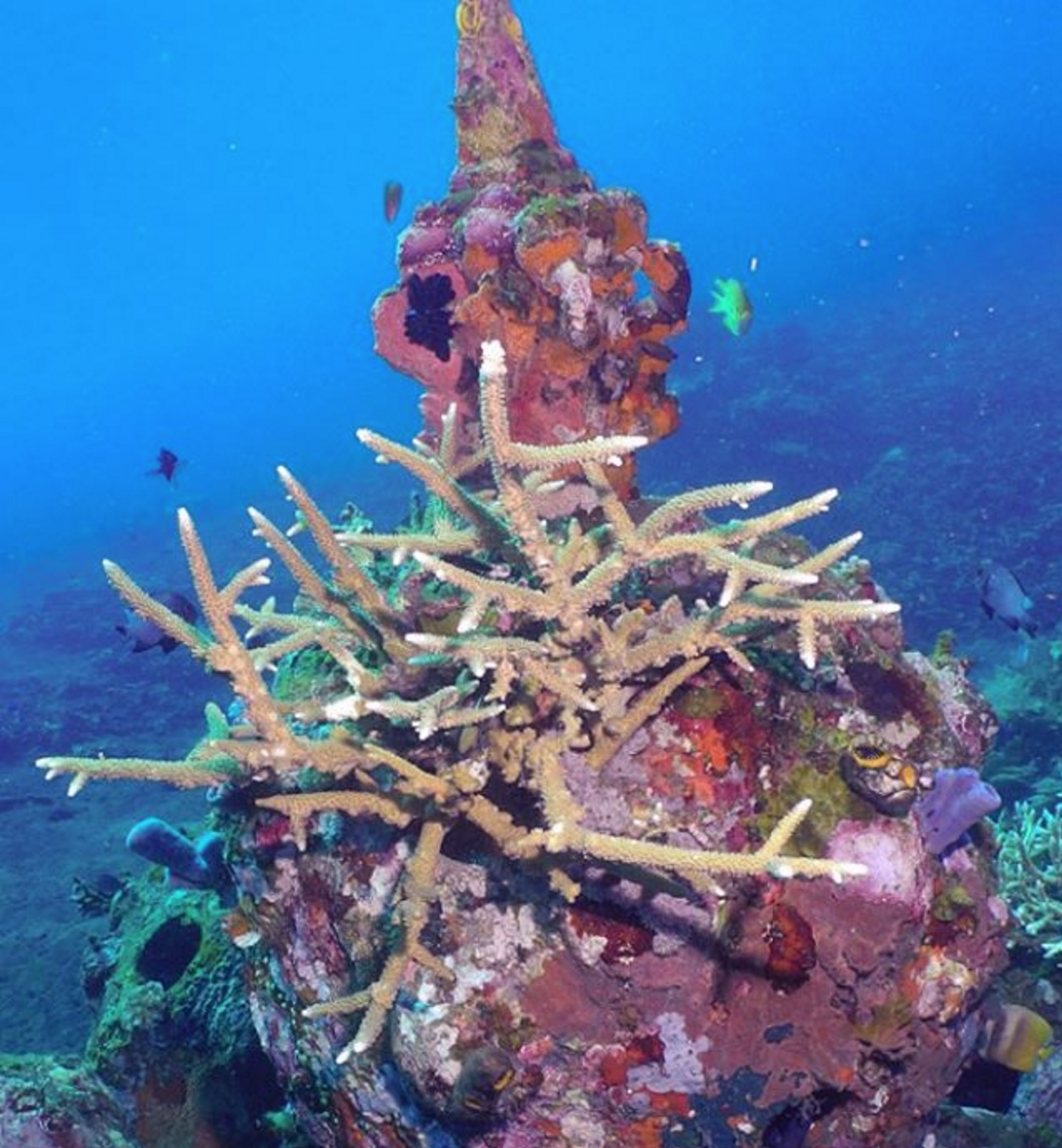 Currently there are some 40 structures in the water with lots of large well developed colonies of branching Acropora. We found lots of fish living in the artificial reefs including some extra inquisitive trigger fish we had to fend off during the dive.
The community-based conservation program has succeeded in protecting the underwater ecosystem, as well as in bringing an increasing number of tourists to the area. Penuktukan reef is part of the newly established East Bali Recreational Marine Park, which is a network of Buleleng Marine Conservation Areas. Ask your local dive center or dive resort when staying in Bali if they can organize a trip to Taman Segara  in Penuktukan in the Northern Bali subdistrict of Tejakula.
[ultimate_google_map lat="-8.13799″ lng="115.39396″ zoom="12″ zoomcontrol="true"][/ultimate_google_map]