ABZÛ is a new video game for PS4 and PC where players will explore beautifully rendered ocean environments with fluid swimming controls. This idea reminds us of the Amphibian Project and we wonder is Giant Squid games will be offering ABZÛ with an augmented reality headset version.
The name references a concept from the oldest mythologies; it is the combination of the two ancient words AB, meaning ocean, and ZÛ, meaning to know. ABZÛ is the ocean of wisdom. Discover a lush hidden world as you descend into the heart of the ocean, where ancient secrets lie forgotten and encounters with majestic creatures await.
The game is a stylized swimming simulator, with an emphasis on exploring peaceful human interactions with aquatic animals. ABZÛ incorporates elements from typical "role playing games" such as upgrades to equipment and is set amongs a variety of undersea locations including caverns, deep oceanic areas, coral reefs and flooded ruins.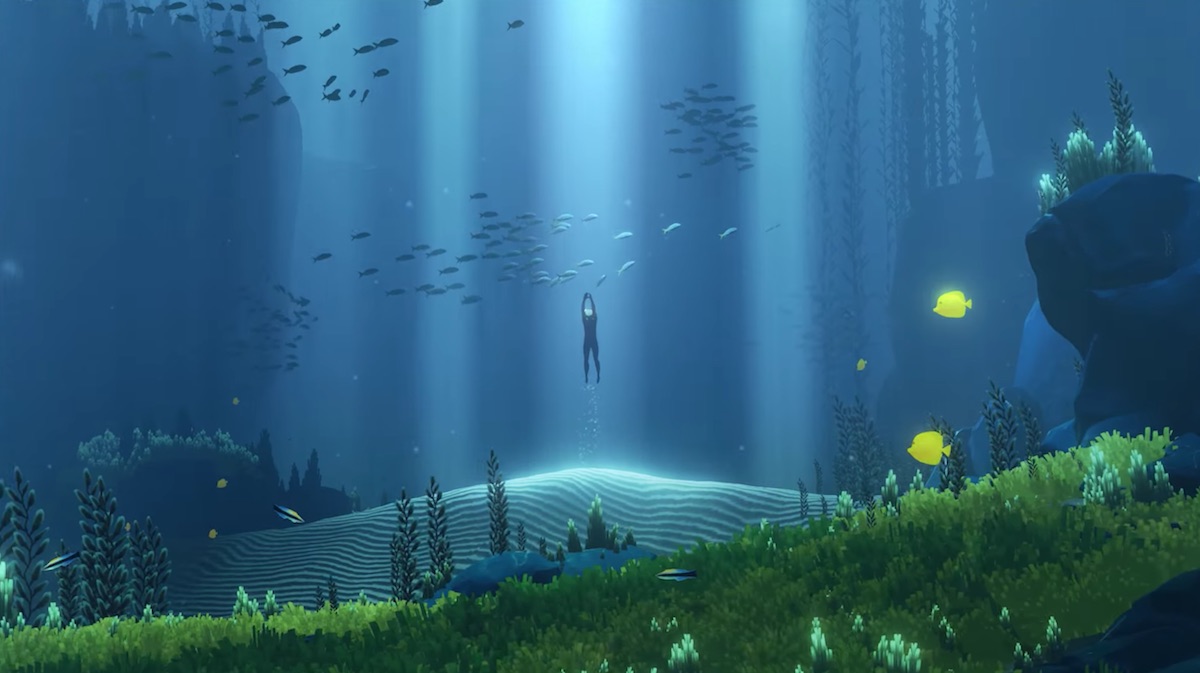 Based on our recent hands-on demo testing, Digital Trends reports that ABZÛ is an ambitious indie game that has plenty of surprises, secrets, and even some scares hidden beneath the sea.
"Forgoing strict realism for a more surreal experience, ABZÛ allows you to stay underwater as long as you like. In addition to not having to worry about gasping for air, you can seamlessly swim in a free-form fashion that real-life scuba professionals could never pull off. From tumbling and flipping to speed-boosting and barrel-rolling, the fluid, elegant mechanics afford your diver an almost acrobatic feel."
Digital trends also reports the game is full of curious objects which you can interact with or simply perch on top and watch the sea life around you. If this activity sounds a bit too passive, players are welcome to get more adventurous by actually grabbing a fish's fins and going for a ride. [ABZÛGames]