Caribbean Coral Spawn
Reports have been rolling in this week from around the Caribbean, as the annual coral spawn is in full swing. From Florida to Curaçao corals are coming to life after dark to spawn and repopulate the reef.
Coral spawns occur each year, triggered by a late summer full moon (typically in September). This year's spawn comes to use early and may indicate a split spawning season with more to come mid September.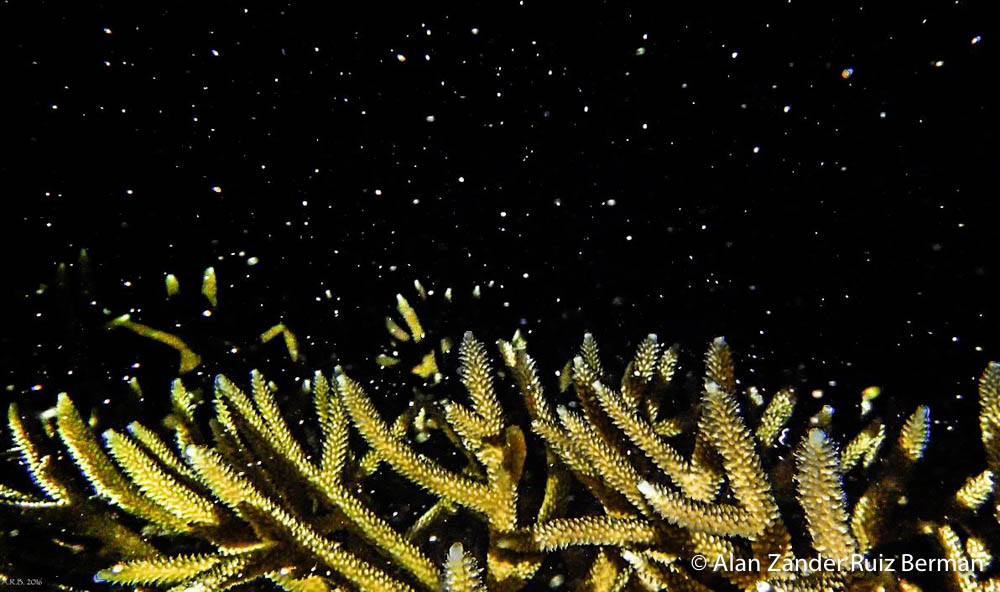 Corals are unable to self-fertilize and these syncronized annual events ensure genetic mixing. Yet, each year we are amazed that corals all seem to get the message at once that its time to spawn.
When coral spawn, each polyp releases bundles of both egg and sperm that break up in the water column. Both the sperm and eggs from difference corals mix together and fertilize to become a gamete and then a planula larvae.
The tiny planula larvae begin to swim before finding a suitable habitat to settle on the reef. Researchers have shown coral larvae uses chemical and color cues, pink and white tones when selecting the ideal location.
Time to spawn!
To get the excitement started, Richard Ross from the California Acadamy of Sciences posted this incredible video from August 20th of Pillar coral (Dendrogyra cylindricus) and staghorn coral spawning in Florida.
We have also seen reports of coral spawning in Caribbean including the Dominican Republic, Belize, St. Barth and Curaçao. On August 24th, Secore and the Coral Restoration Foundation Curaçao posted a report of coral spawning in their nursery, including these pictures of collecting the coral spawn.


We look forward to tracking this annual event to see if next months full moon triggers a second spawning event.