The Cortez Angelfish, Pomacanthus zonipectus, is a little appreciated large species from the East Pacific Ocean. While this fish has a gorgeous juvenile coloration consisting of a dark body punctuated by a few bold yellow and blue stripes, this is a reverse-ugly duckling that rarely looks very nice when it is an adult.
The title of ugliest marine angelfish easily goes to the Old Woman Angelfish from East Africa. But the second place prize goes to the Cortez Angelfish, because very few of them look like the gorgeous specimens featured here today.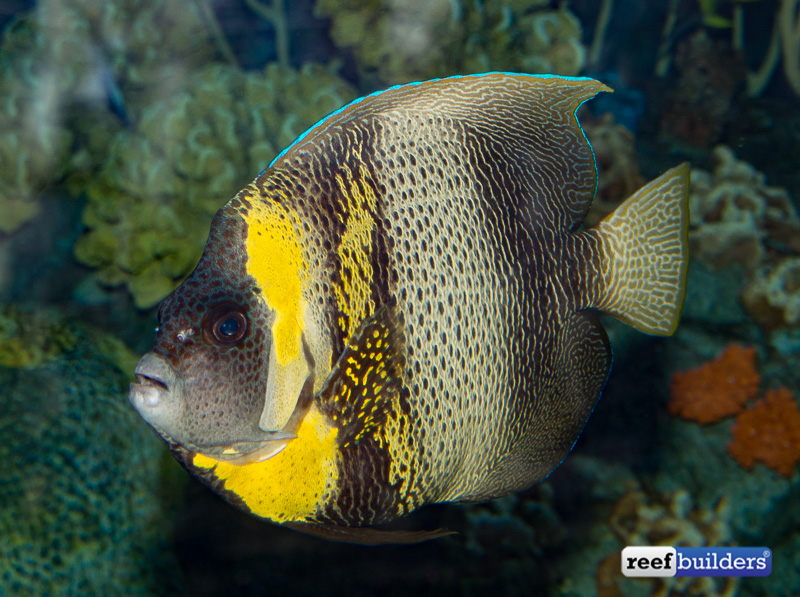 While visiting the Aquarium of the Pacific in Long Beach on our way down to San Diego for MACNA, we really came to see the only Clipperton Angelfish on display. However while touring the exhibits a pair of just absolutely lovely Cortez Angelfish also really took us by surprise.
Perhaps we haven't really had many opportunities to appreciate a fully grown Pomacanthus zonipectus because this fish gets rather large for the confines of a home aquarium. However when provided with a nice large aquarium like in a public display this fish can reach its full glory.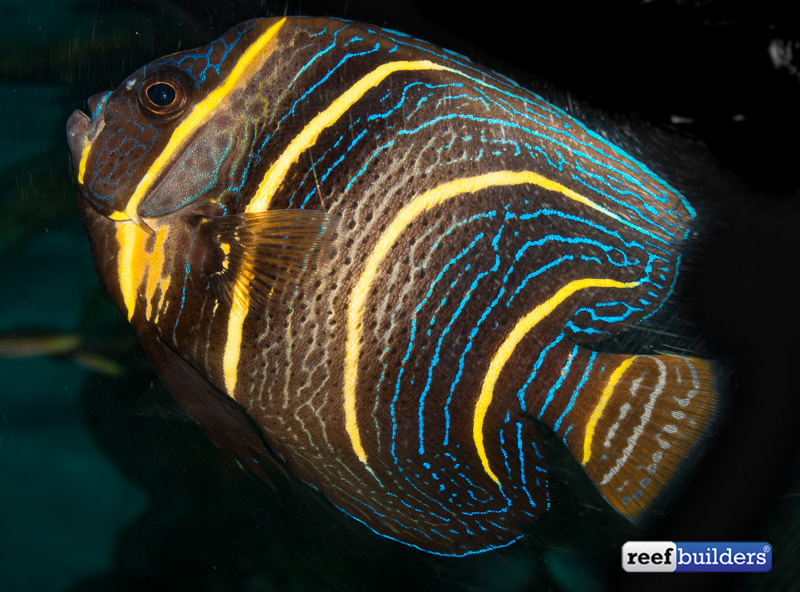 The rear half of a large adult Cortez Angelfish is marked by a network of reticulating lines, becoming olive yellow in the tail. However it's the large yellow arc behind the pectoral fins and the bright yellow saddle across the back of the head which really accentuates this fish.
This yellow coloration breaks up into brilliant yellow spots on the pectoral fins, and they flap these like little pennants when swimming about actively. After seeing the full glory of the Cortez Angelfish in person we'll definitely be giving it a lot more respect in the future and know that the striking juvenile can develop into an equally beautiful adult.