ProShot Case
We recently got our hands on the new ProShot Case and decided to test it out at Aqua Medic USA, a local coral wholesaler. ProShot Case is a durable waterproof housing for the iPhone 6/6s and new iPhone 7 with an android version on the way.
The ProShot comes with two interchangeable lids, a deep dive lid rated for scuba divers down to 100 feet (30 m), and a touch screen lid waterproof down to 6 ft (18 m). The case comes standard with a wide angle lens however, you can purchase two additional lenses, a fish-eye, and a flat lens.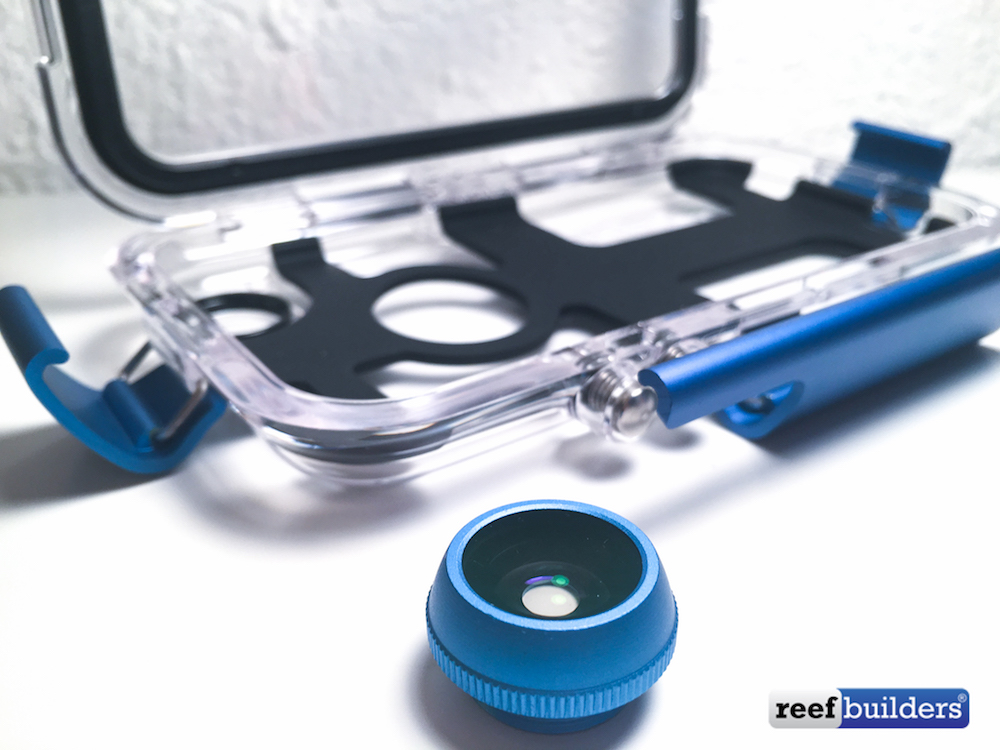 Unlike other underwater smart cases we have tested, ProShot has developed an app which makes use of the iPhones volume buttons so you can easily navigate between photo, video, timelapse, timer, slo-mo and a sleep mode to save battery. The iPhone will work with other applications in the case, and we were able to go LIVE on Instagram by simply starting the Instagram application and placing our phone in the protective case.
Underwater the camera performs as it would on the surface. Although the iPhone quickly loses contrast under blue light, by switching your aquarium lights to white the iPhone camera was able to capture high-quality images that can be easily shared on social media, email or text message.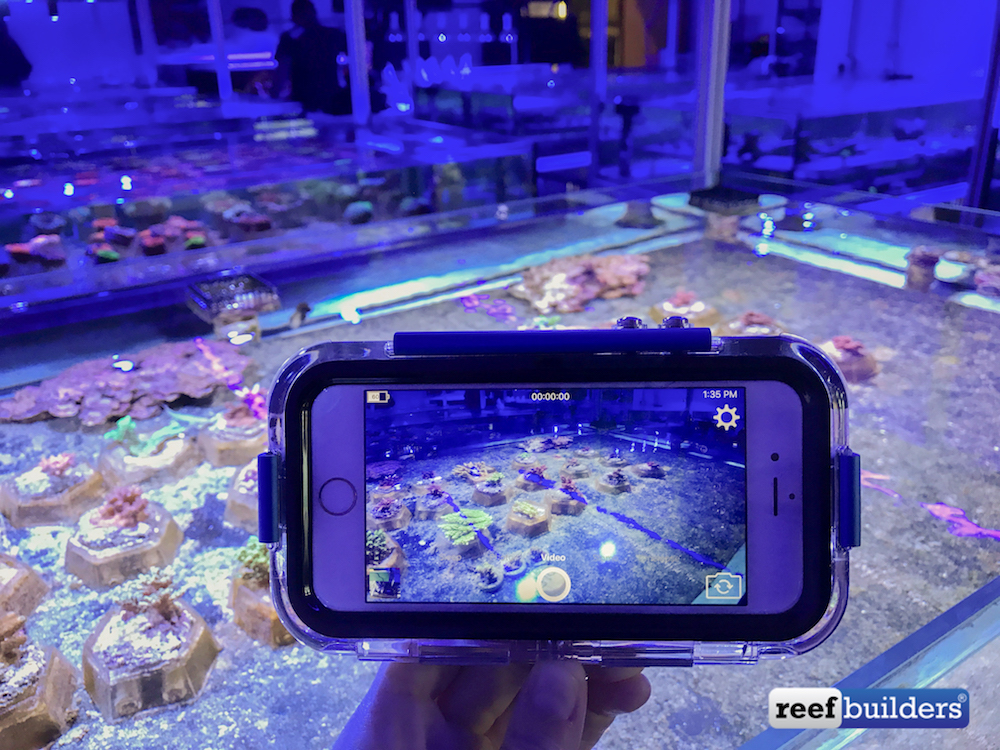 This case would be perfect for coral vendors or wholesalers looking to get a few quick shots of their corals for a client. Best of all once you're done taking photos, there is no need to transfer any files and you can quickly send them right from your phone.
Below are some of the photos we took with the Iphone 6s and ProShot Case. The images have been cropped with minimal to no post processing to give you an accurate representation of what photos will look like straight off the phone.
The ProShot Case is available online for $99.95 with free shipping to the USA or $19.99 international shipping.
FTC regulations require that we inform you that we were given this product for review, but our opinion of a product is never affected by how we acquire them.