The blue spot jawfish, Opistognathus rosenblatti, is a colorful, quirky, and most beautiful members of the jawfish family. They are a popular fish that can be found in almost any local fish store, but that wasn't always the case.
Although they are a popular fish, they do have one fluke. They jump! I have found one too many of these fish dried up on the floor. In order to prevent this horrible fate be sure to cover every hole in your aquarium even if it looks too small for them to fit through. Many fish ride the sides and corners of the aquarium in order to escape.
In order to make the blue spot jawfish feel at home, a dimly lit aquarium provides similar lighting to the ocean floor; although, it can be kept in normal reef lighting. It is found 5 -25 meters or 16- 82 feet deep.
The blue spot jawfish, Opistognathus rosenblatti, is found in the east Pacific. It ranges from Baja California to Mexico. Opistognathus translates to behind mouth; it is adequately named considering jawfish both protect their eggs and build their home with their mouth.
By looking at their grumpy mug, you may be able to speculate that they feed on small crustaceans that float above them. They should be fed a variety of meat foods such as mysis and krill.
They are most often suspended in the water column above their home looking for food but ready to retreat to their burrow in emergency. That being said, they need at least three inches of sand to make their burrow in your aquarium and some reefers get creative and help their jawfish make a burrow with PVC pipe.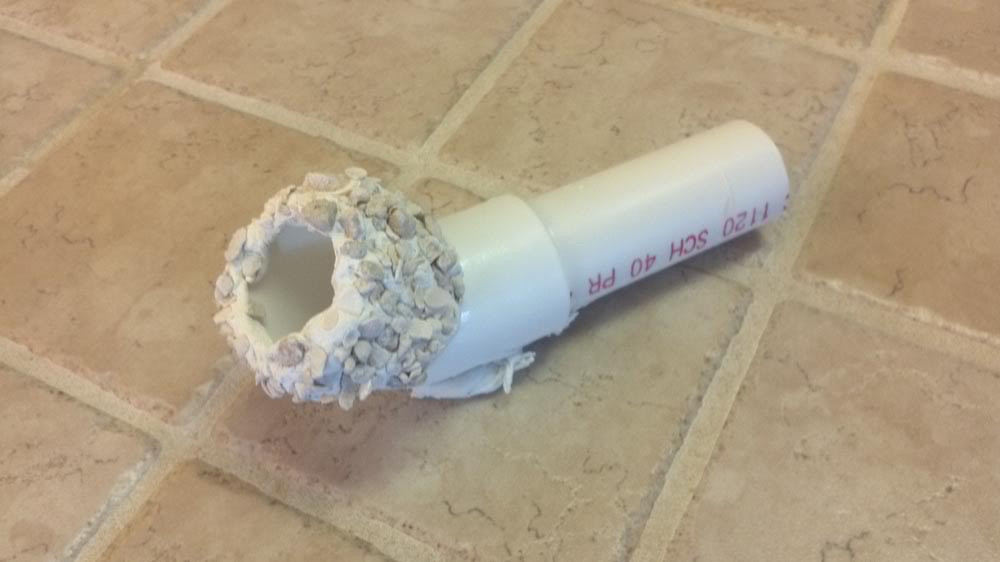 Be sure to secure your aquascape in your aquarium as the Jawfish moves sand and rubble about it may shift the structure of your live rock. The last thing you want in your tank is for a massive rock to crush your coral or scratch your glass.
The blue spot jawfish thrives in water of 72- 76 degrees Fahrenheit (22-24 degrees Celsius), or on the cooler side of that scale. They enjoy company of other peaceful fish but liked to be left alone in their burrow. The blue spot jawfish will have conflicts with other jawfish in the tank; you may be able to have a pair but it is best to keep only one.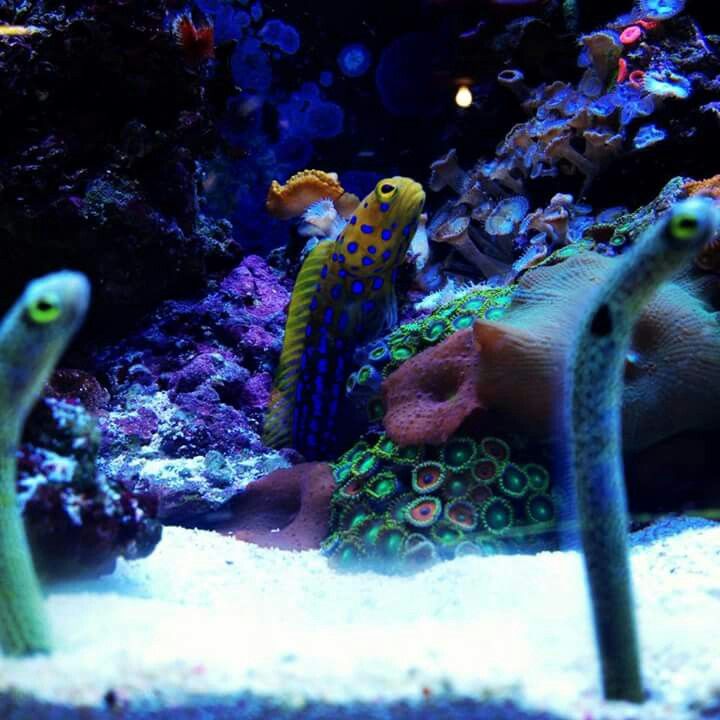 The blue spot jawfish is a tricky but rewarding fish. They have a comical personality with an alien like appearance and they make a great addition to a peaceful reef tank.