Boutique dive light brand X-Adventurer has a knack for coming up with new and innovative light designs and they didn't disappoint with their new models at DEMA. The M3000 Smart Focus and M3800 True Color are two models in particular that we wouldn't mind taking for a dive ourselves.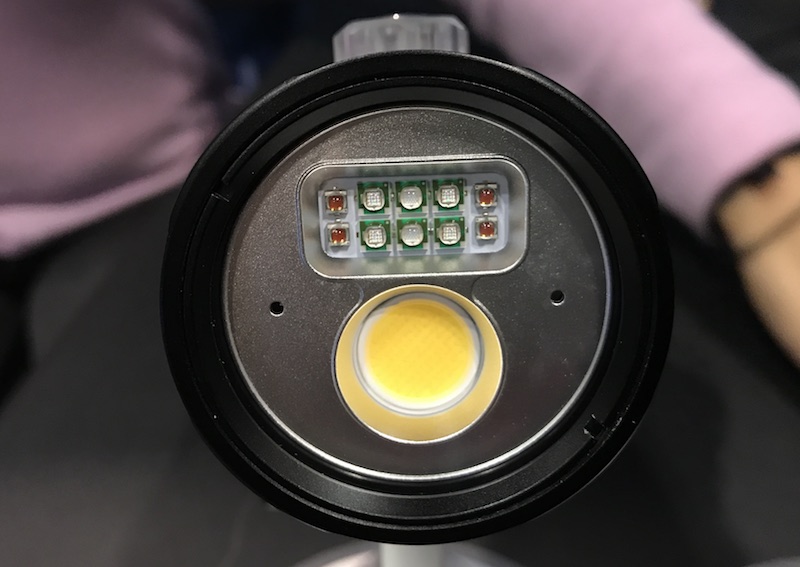 The X-Adventurer M3000 Smart Focus produces up to 3000 lumens of light for a run time of 55 minutes at full power. It's rated for a depth of up to 100 meters with a 5000 Kelvin color temperature and a 110° beam angle. But what truly sets the Smart Focus apart is its innovative flash/strobe detection system that automatically turns off the light used for illumination and focusing when you're snapping that prize-winning photograph.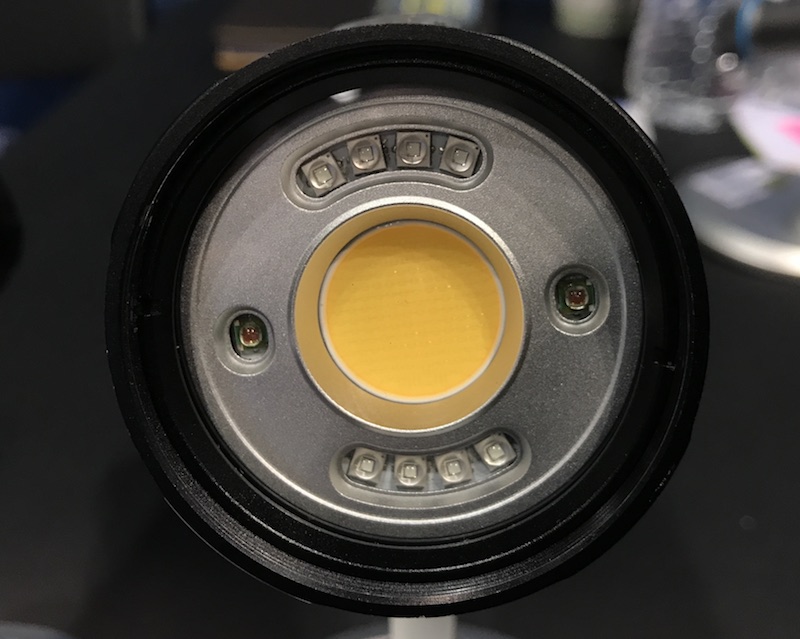 If you're more into the video side of things you'll love the M3800 True Color dive light by X-Adventurer. This powerhouse generates up to 3800 lumens of light using a combination of the colorific 4200 Kelvin COB chip in conjunction with 200 lumens of red light and 12 watts of blue LEDs.
Together these create a 110° flood light with a color rendition of 95 CRI. A control dial allows users to adjust the balance of color between the white, blue and red channels to the desired spectrum with 20 different levels of brightness. There's also a pair of white LEDs that use a reflector to create a 30° spot that is up to 1200 lumens of brightness.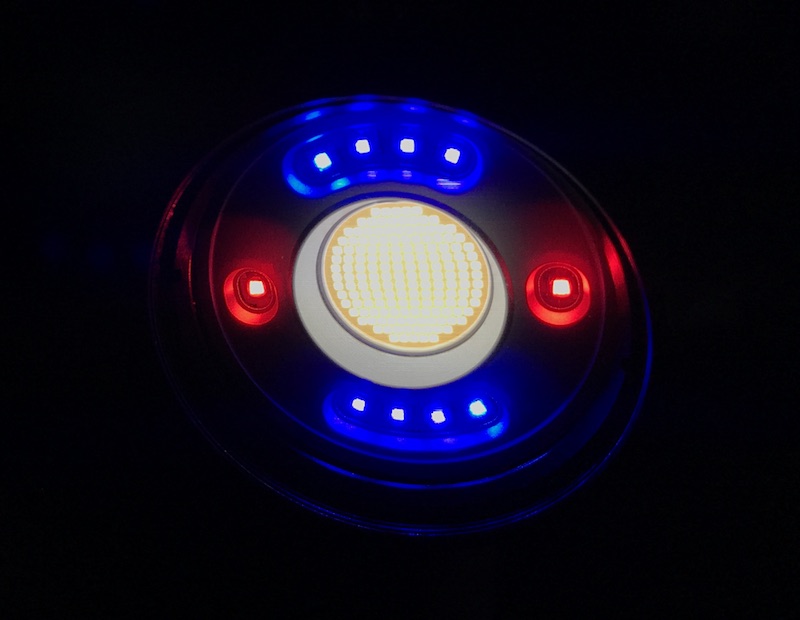 The X-Adventurer M3000 Smart Focus and M3800 True Color are really for the dedicated photographers and video enthusiasts who are looking for features that go well beyond your standard-issue dive lights. The M3000 Smart Focus is priced at $429 while the M3800 True Color – our personal favorite – will retail for $669.