If you've been reading this website for any length of time, then you know that InterZoo is the 'Olympics' of new pet and aquarium products. This mega-conference is so large that it takes place every two years, across several halls in Nuremberg Germany.
InterZoo 2018 is actually right around the corner and as we prepare ourselves for the long trip across the pond, we're definitely imagining what new products we will encounter and which companies will bringing them.
There's several major aquarium companies that really lean on InterZoo as a place to showcase the latest and greatest additions to their catalogs. For better or worse, these companies definitely help to shape the direction of the general aquarium hobby with the products that they display at InterZoo. Not all of what we see at this huge event will make it to market, some are displayed just to feel out the public's response, but it's always a great time and a great experience where we get to share with you a torrent of new gear for our beloved aquariums.
Red Sea always has a few pretty good and exciting introductions at InterZoo – their luxurious multi-booth stand is one of the most immaculate in the business and we can't wait to see what we will discover at Red Sea's booth.
Tunze is a German company who's release cycle is very much in step with InterZoo. Last year we saw many great new pumps, new calcium reactors and a brand new controller – we already know that a macroalgae reactor will be launched at Tunze's InterZoo booth but surely there will be many more goodies to ogle.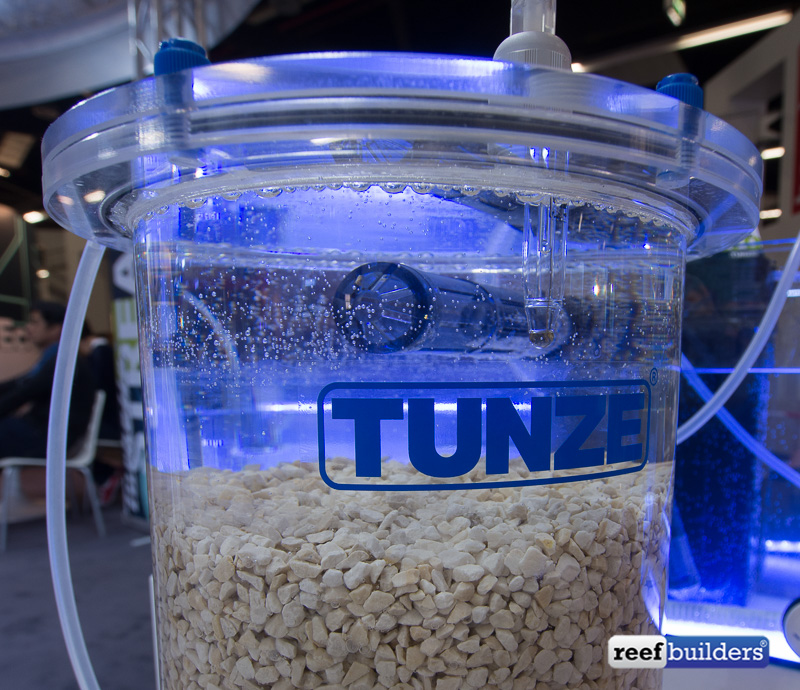 AquaMedic has lost a lot of market share in the aquarium hobby over the last decade, especially in the lighting sector. But they still commission a slew of new products from OEM in Asia and Europe every year – their offerings are hit & miss but once in a while they definitely have a hit like their K1 protein skimmers and Evo Doser pumps.
Another German company which likes to take advantage of the international scene at InterZoo is Triton. Already well established in Europe, Triton is still ramping up its operations in North America and Asia, and we expect to see some very surprising new products in their booth this year.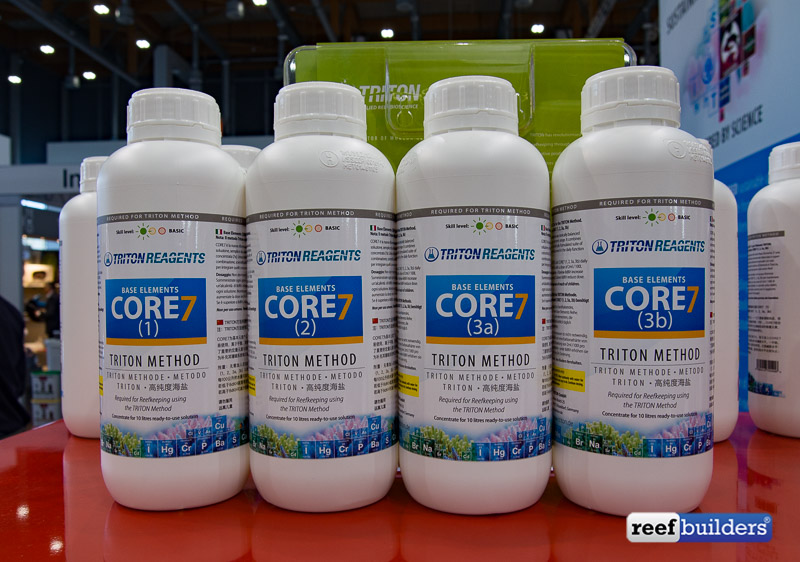 UK based D-D The Aquarium Solution has been filling out their catalog with a whole slew of useful reef aquarium products for nearly ten years. Every year at InterZoo we end up spending an inordinate amount of time trying to narrow down the devices which are most post-worthy and we have no doubt this year will be no different.
This is just a small sampling of the companies which we anticipate will make our visit to their InterZoo booth very well worthwhile. But many other new and established companies always leverage the huge international audience of InterZoo to springboard a wealth of new aquarium products. Definitely keep it locked here on Reef Builders over the next couple of weeks because no one will be bringing you more news about everything that is released at InterZoo 2018 next week.