Innovative Marine is no stranger to testing the waters with true concept aquariums and seeing what sticks, and the Nuvo Encore Pro 20 is the latest in this trend. It's been a few years since we saw some distinctive All in One aquariums from Innovative Marine since the last few years they've been focused on bringing some more practical tanks with their INT and EXT line.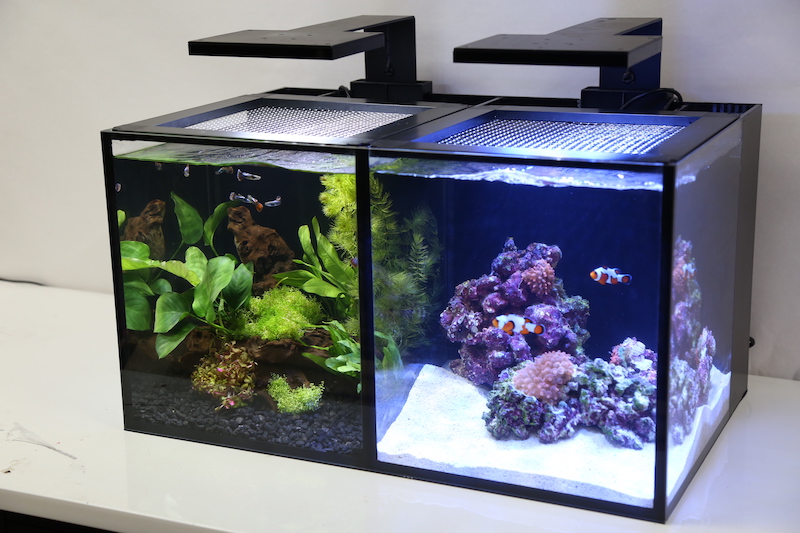 The Abyss, Atoll and Dropoffs are the last really novel designs we've seen from IM but the Nuvo Encore Pro 20 is a pair of conjoined ten gallon tanks with separate filtration, lighting and display volume. This makes the Nuvo Encore Pro 20 the only two in one, all in one, or two-in-all-in-one aquariums on the market to date and we're reeling with the possibilities that are enabled by this siamese twin setup.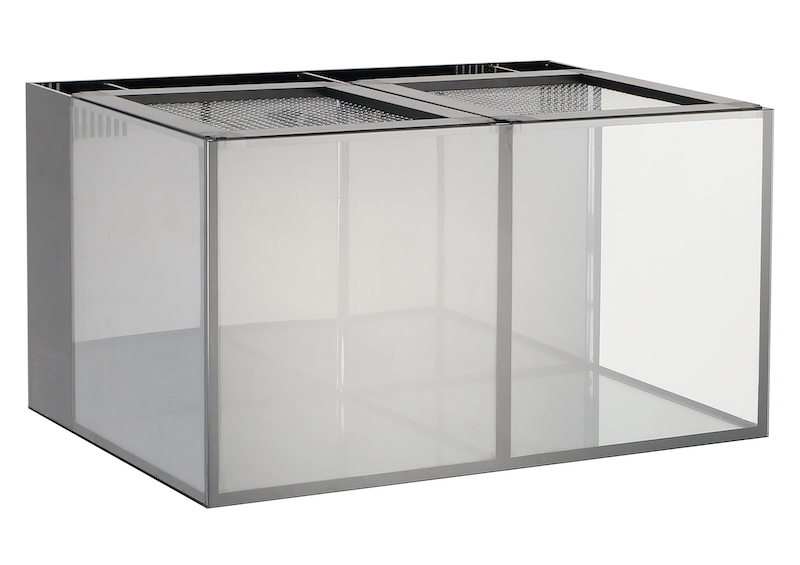 The most obvious and striking pair of tanks you could do with the Nuvo Encore Pro 20 is to build a freshwater planted aquarium next to a modern nano coral reef – the juxtaposition of the natural greens next to a grove of neon corals in blue light is a chance to have the best of both worlds. You know how militant we are about quarantine aquariums so the Nuvo Encore Pro 20 could also serve as a combination fish QT on one side, and coral QT and conditioning on the other.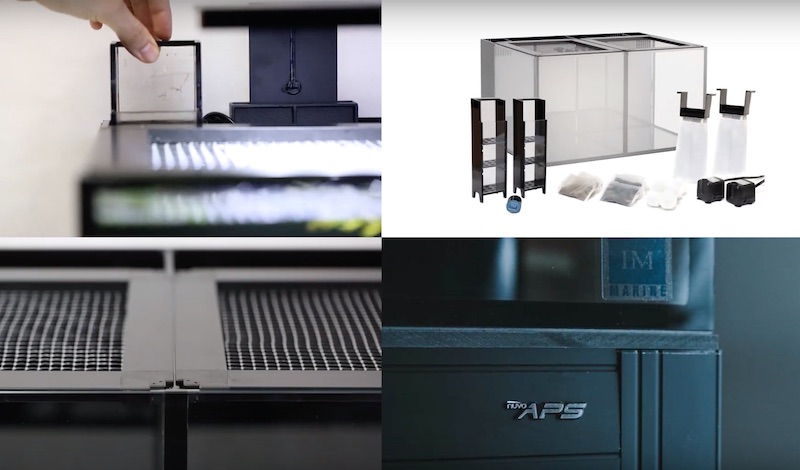 As we've come to expect from Innovative Marine, the Nuvo Encore Pro 20 has high clarity glass and loads of useful accessories like the included screen top, media carrying basket, filter socks and a pair of small DC return pumps to drive the filtration of each individual tank. The two sections of the Nuvo Encore Pro 20 are ten gallons each being 15 inches wide, 13 inches tall, and just under 24 inches long overall, with the footprint being suitable for placement on one of the APS tank stands from Innovative Marine.
The Innovative Marine Nuvo Encore Pro 20 will cost $269 with all the amenities and we're really looking forward to seeing the original setups that are created with this double AIO aquarium.