In terms of sheer performance it's hard to beat the Panta Rhei line of HydroWizard propeller pumps which have carved out a growing niche audience in the reef aquarium hobby. From the very beginning the HydroWizard pumps have rocked impressive flow rates in small packages but only had the most rudimentary flow control and programming which Panta Rhei has been working to address.
The first solution to external control of the HydroWizard pumps is a USB adapter for programming with a computer, but the new Analog-in adapter basically enables 0-10v control of HydroWizard pumps using any number of third party aquarium controllers like the CoralVue Hydros, GHL Profilux, and eKoral Pro. The second adapter, the Analog-out is intended to incorporate analogue pumps into the flow scenario via the CAN bus of the Panta Rhei Hydro Wizards which means you can tie in other third party pumps into the same flow program of the Panta Logic software.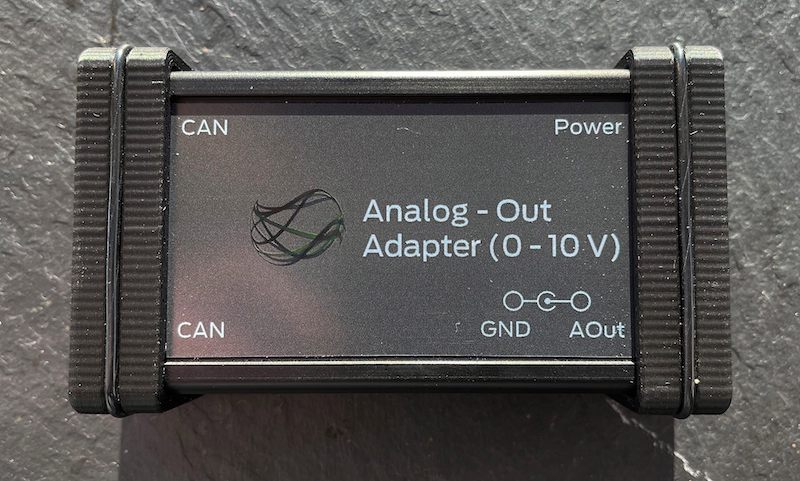 These two new Analog-in and Analog-out adapter join a growing ecosystem of accessories focusing on Panta Rhei's flow machine including a backup battery called Panta Energy, an artificial stone for hiding pumps in the aquascape, and our favorite is the flow expander for physically reshaping the outflow of the HydroWizard designed using real world fluid dynamics modeling. The Analog-in can use the power from the HydroWizard power supply so it costs around 150 Euro while the Analog-out comes with its own power supply and costs a little bit more at 170 Euro.