The Spinnercube³ is a new magnetic stirrer aimed at aquarium water testing which brings with it one very important and useful new feature. We've been using miniature magnetic stirrers as part of our tools for streamlined water testing for a number of years now but we've had to include our own LED light to watch the color changes of titration water tests, notably the Salifert Magnesium test.
However the Spinnercube³ makes a great value proposition by now including a built-in LED light so you can easily watch the color changes or read the color of water tests right on top of the miniature magnetic stirrer. One additional small feature of the Spinnercube³ is a small magnet to keep track of the equally tiny stirrer bar making it much harder to lose when it comes time to rinse out your test vials.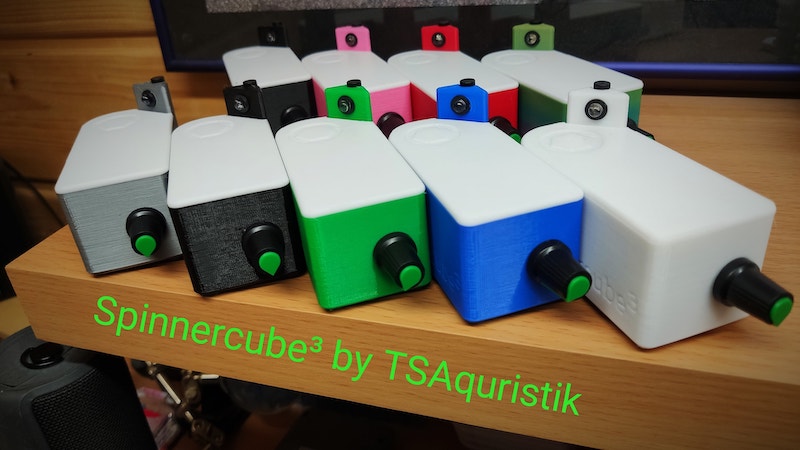 Arguably we all instinctively know that charging $30 for miniature magnetic stirrer with barely a dollar's worth of components is highway robbery and these should cost closer to $10-15 at retail. While the Spinnercube³ shouldn't cost too much more, at least the inclusion of the LED light and magnetic bar holder makes for an improved experience when it comes to testing aquarium water.
The Spinnercube³ has a 3D printed housing which can be made in a wide range of colors or store's own logo so at least the price includes some degree of customization for users' personal tastes, there's even a model with a phosphorescent, glow in the dark housing. As far as we know the Spinnercube³ is still making its way around Europe and not yet available in other markets but if you're interested in a magnetic stirrer for your water testing, this is probably one of the best so far.