Unomia is a brand new genus of Xeniid soft corals that has been created to classify one of the most common of all aquarium soft corals, Xenia elongata. The entire group of Xeniid soft corals that includes Xenia, Cespitularia, Efflatournaria and others have been really hard to pin down to the genus level and just when the hobby starts to makes sense of them, soft coral taxonomists go ahead and introduce entirely new genera such as Ovabunda, Conglomeratusclera and Caementabunda.
The taxonomy of these very delicate tissued soft corals is very challenging but the newly minted Unomia for one of the most recognizable corals in the hobby might help us differentiate it from more typical Xenia strains. The fast growing 'Xenia elongata' now known as Unomia stolonifera is so wildly prolific that it has been considered for use in 'xenia reactors' to directly absorb dissolved organic matter and export nutrients when they are removed.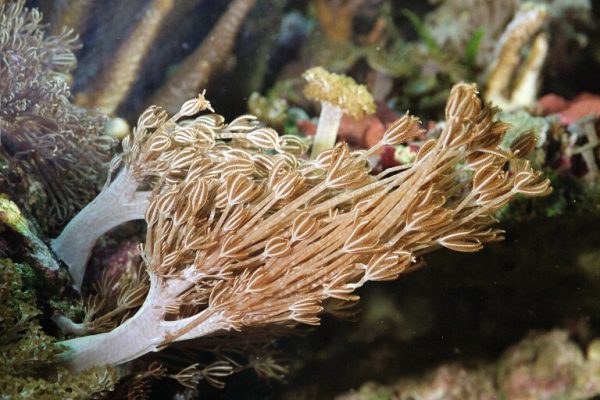 Most soft corals are described and classified based on the microscopic sclerites within their tissues and to a lesser degree on the overall colony morphology, and in the case of Unomia we have a nice tell-tale distinguishing feature that makes 'X. elongata' not a Xenia. Anyone who has grown this coral which is now known as Unomia stolonifera, unlike other good card-carrying Xenia this elongated species features ungrouped polyps growing lower down the stalk instead of being tightly grouped into a region called the polypary.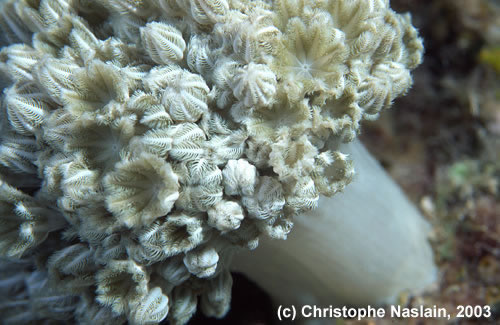 Where a typical classic Xenia has all of the polyps tightly grouped at the 'end' of a stalk, the branching morphology of Unomia is more similar to the growth form of Cespitularia with polyps found throughout most parts of the colony, and with this information in hand it's easy to see this in Unomia stolonifera which is widely known as 'Xenia elongata' in the aquarium hobby. Interestingly, the type material for Unomia stolonifera wasn't collected from the Indo-Pacific but was instead sampled from the invasive specimens in the Caribbean reefs of Venezuela!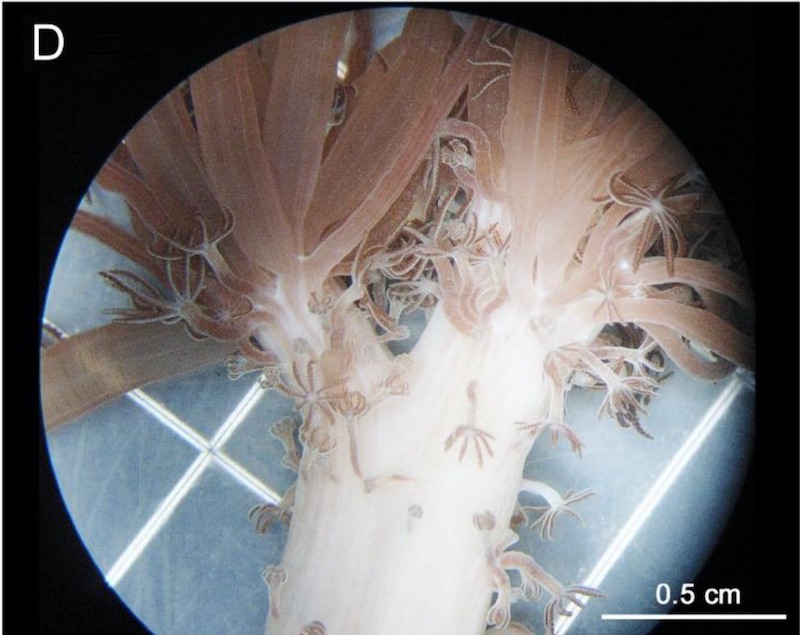 But Unomia stolonifera is not alone in the new genus as a second species known as Unomia complanata was also described from Japan and Taiwan. These Xeniid soft corals from the western Pacific Ocean grow in smaller more widely spaced stalks that don't develop nearly as much of a stretched 'elongate' appearance hence the species of complanata which means genreally means 'flattened'. Having increasingly more genera of soft corals to keep track of may make aquarium identification more of a challenge but it helps to shine a light on what makes these soft corals different from each other and how they compare both in the aquarium and in the wild. [ZooTaxa]