StinkSink is an all-American-made product aimed at reducing the smell from the skimmate collected in protein skimmer cups. The use of carbon for odor control is not new. It's used exactly in that application both for the home and in industry, and has long been recommended to soak up smells from our skimmers. What's good about StinkSink however is that now there is a tangible, purchasable product that is purpose-built to tackle skimmer smells and for once, it's not 3D printed!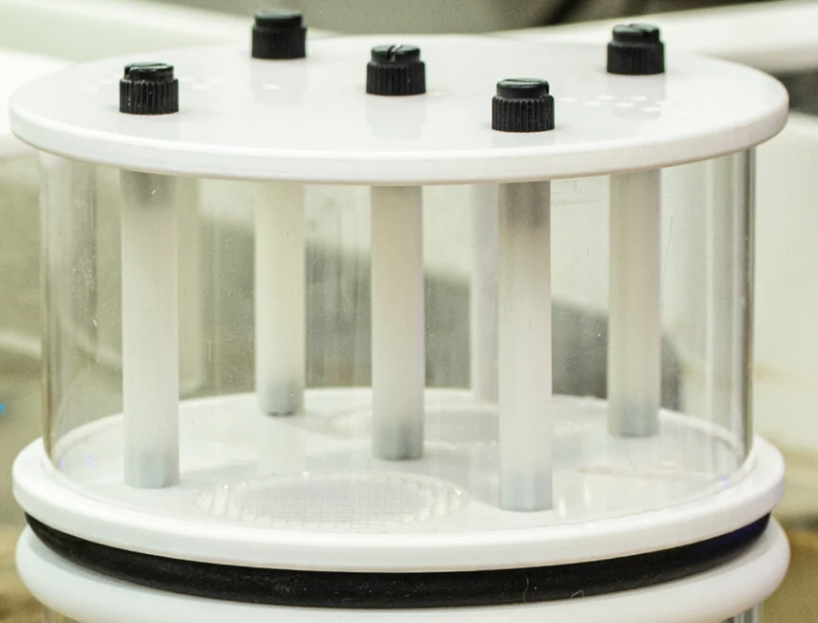 What is StinkSink?
StinkSink is essentially a squat, carbon-filled, cylindrical vessel that is made to match protein skimmer lid diameters and filter the smell in the skimmer exhaust. It's made from acrylic and polycarbonate and sits on a cell foam O ring which both raises it up and seals off the air leaving the skimmer lid, ensuring it is passed through a thick layer of coarse coconut carbon before being released into the cabinet, and the room.
StinkSink is custom-designed to fit over a dozen popular skimmer brands, with their differing models, diameters, and venting hole patterns, and thought has been put into the product as they can even fit skimmer models with float valves mounted in the lid. Alignment pins prevent accidental knocks to the container and carbon replacement is straightforward via its own removable lid. The carbon should last 6-12 months, according to ReefEco, StinkSink's maker, although that would ultimately be dictated by the amount of air that is passed through it.
Good skimmate stinks, and although we don't personally feel we have an odor problem, it takes someone else to notice it and politely say. Some people are just more sensitive to fishy smells than others.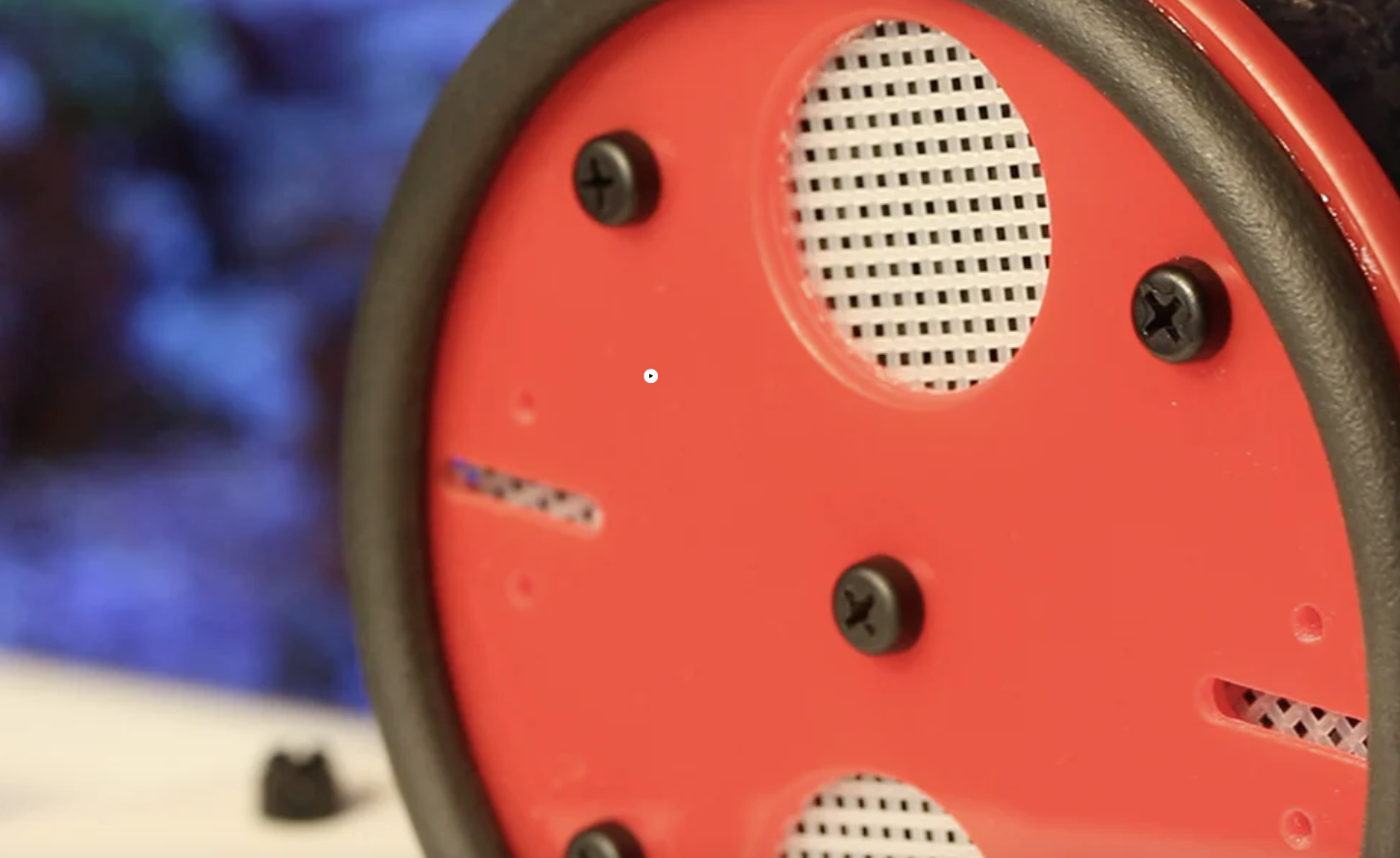 Ozone
What the Reef Builders team noted however is the potential for the StinkSink, and Ozone. Carbon filters can remove 60-70% of ozone from the air so just like with odor control, a bag of carbon has long been recommended to be placed on top of skimmer lids when Ozone is used with them. There is no mention of Ozone in ReefEco's literature that we can see, so maybe the materials aren't fully ozone resistant, or it's been overlooked. If it is, then this will more than double the appeal of this otherwise well-thought-out device, and its usefulness to the reefing community. If it isn't, it should be, and it would make a very worthwhile addition for all who inject ozone into their skimmers.
StinkSink ranges from around $50 for a five-inch model, with custom sizes and designs available. Carbon is upwards of $4.25 for three cups.