The Sicce Minu is the smallest LED fixture in Sicce LED line. At 5.5 by 5 .5 inches and 20 watts, the Sicce Minu LED fixture is definitely meant for nano aquariums, but with it's MSRP at $249 the Minu is the most affordable high end fixture on the market. And trust us when we say high end, the acrylic with the aliminum heatsink along with the quality of this fixture are absolutely amazing. Additionally considering the price we were very impressed by the Sicce Minu's build quality and finish. We had some very minor concerns with the Sicce Minu but nothing that takes away from the overall product, looks and color. Keep reading for our full impressions.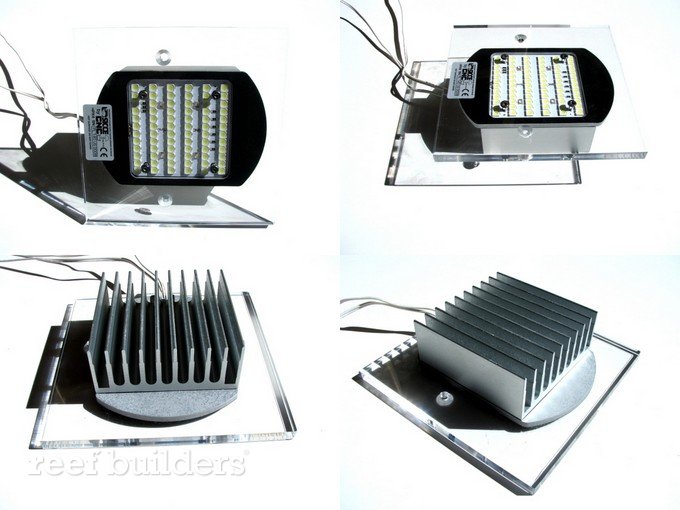 Like we mentioned before the Sicce Minu is built using high clarity acrylic and a visible heatsink. The result is a very minimalistic and slightly industrial look, which we absolutely love. The Sicce Minu uses 72 LEDs, each ran at around o.2-o.3 watts resulting in a total power usage of 20 watts. A bare 20 watts might not sound like much on paper, but in person we were quite impressed with the amount of light output from the Sicce Minu. We've yet to do PAR readings, but we definitely expect the result to be favorable.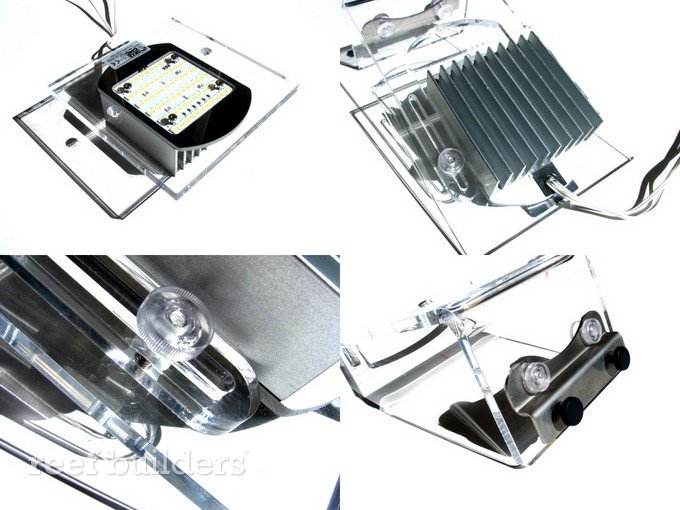 The Sicce fixture uses two power cords rather than one, and lacks any dimming controllability. A small annoyance, but if it keeps the price down it is definately worth it. Each fixture comes with an acrylic light mount so you can mount your Sicce Minu in as much style as the fixture itself. The light mount is adjustable with simple screws so it is fully adjustable, a metal clamp attached to the acrylic keeps the light mount in place.
Overall we are extremely pleased with the fixture and can't wait to do some thorough real life testing. Until then the verdict is still open, but once again we assume it will be pretty positive. Be sure to check out the unboxing pictures below.
[nggallery id=751]