MIT researcher Dhruv Jain has created the first fully 'immersive' terrestrial scuba diving experience. When Jain first started attending MIT he discovered the joys of scuba diving and the meditative experience of being in the ocean and wanted to recreate the experience for people who were unable to scuba dive.
Scuba allows people to explore the underwater world, swim between coral reefs and marvel at colorful fish, but for many people scuba diving in an expensive and challenging endeavor. You need time to invest in learning to dive, expensive equipment and you have to live or travel to a large body of water.
Jain looked to virtual reality to recreate a lifelike diving experience. He found that current VR scuba simulators were limited to purely visual and aural displays. His project Amphibian breaks the mold of traditional VR scuba diving experience to provide an immersive terrestrial diving experience.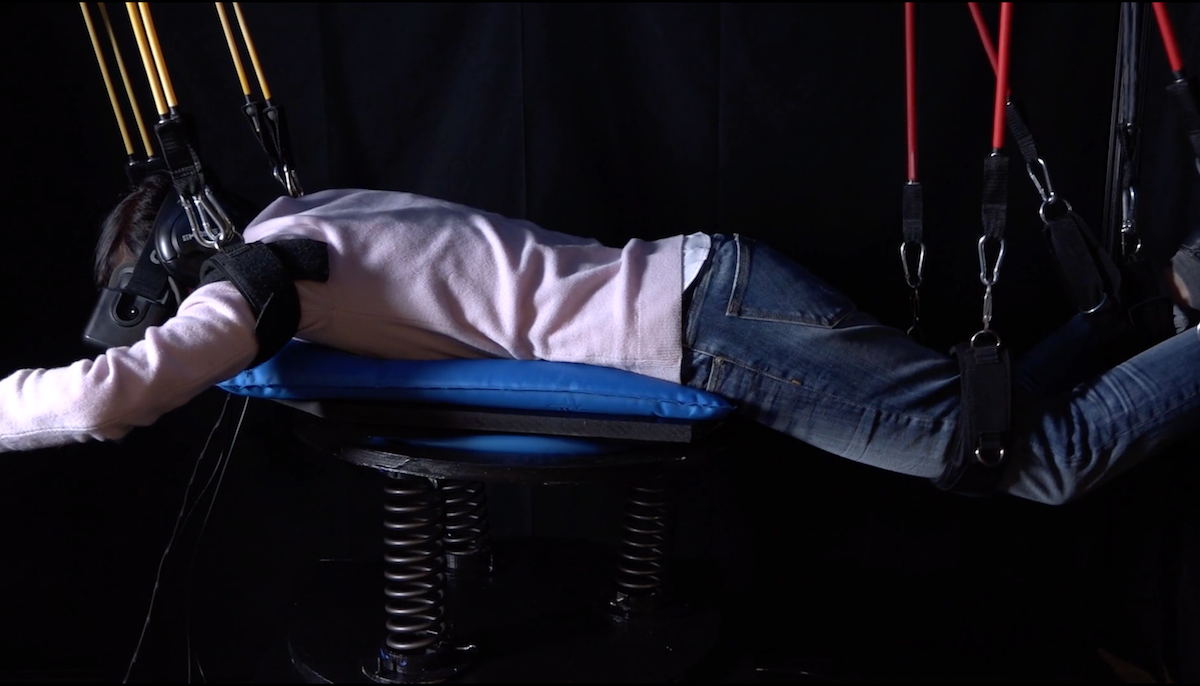 Users of Amphibian lie on their torso on a motion platform and the arms and legs are stretched out and held in suspended harnesses. Users still have the traditional visual and audio feedback through an Oculus Rift headset and a pair of headphones.
To further augment the reality experience, the motion platform has a unique cushion which slightly inflates and deflates as you breathe to simulate buoyancy. There is also various sensors in the users gloves which allow the diver to feel the bottom of the ocean and which even get colder the deeper you dive
Unlike tradition VR diving simulators, Amphibian divers don't use a mouse or joystick to control their movements. Instead, they move their arms and legs as they would while swimming in the real world.
The Amphibian diving experience has the opportunity to introduce people to the underwater world without getting wet. It could help people overcome their fears of diving, and most importantly allow users to experience diving at a fraction the cost. [MIT]