The Micom Dosing Auto Top Off is the newest evaporation solution, coming to us from Johnlen of Taiwan. There's a ton of different auto top off (ATO) devices on the aquarium market these days but the Micom Dosing ATO does have very unique trick.
The current state-of-the-art in water level sensing for most newer aquarium Auto Top Off kits is optical sensors. These are great and very accurate but they still require you to have a sensor inside the tank or the sump.
The Micom Dosing ATO is the first of its kind on the aquarium market to sense water level right through the walls of the aquarium, with no internal parts. Other companies have offered external sensors before, but these were affixed with magnets or required some kind of internal 'lens' to operate.
The through-wall level sensor of the Micom Dosing ATO is held in place with an adhesive velcro strip, with nothing inside the aquarium. This approach is particularly attractive to nano and pico reef tank owners who more critically need an ATO for their tank's small volume, but don't want to sully the inside of their small tanks with accessories if they can help it.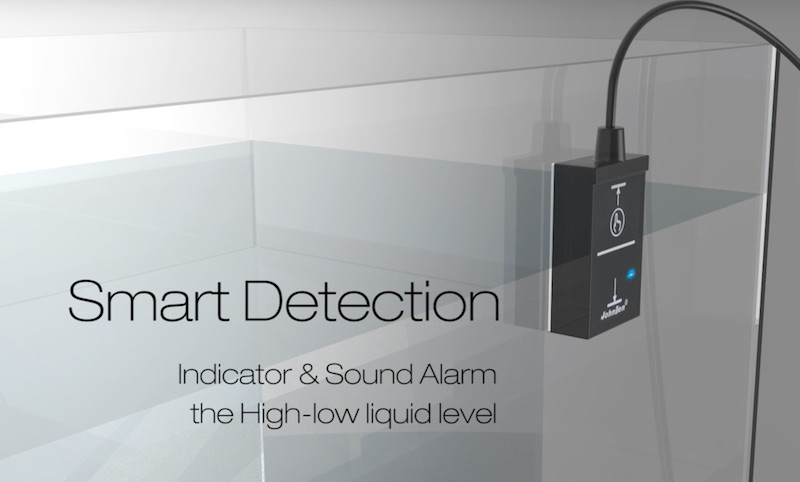 Johnlen and parent company C-Blue have a great track record of making quality dosing pumps, sensors and other electronics for aquarium use, and we have faith that the Micom Dosing ATO carries on that tradition. Setup for the Micom Dosing ATO is super simple, with very little installation time required to get up and running.
The external through-wall sensor can sense both a normal and low water level condition, and the built-in overflow prevention system will make sure you never fill up your tank or sump with too much water. The only setting you need to program is how often you want the device to check on the water level, anywhere from five minutes to nine hours.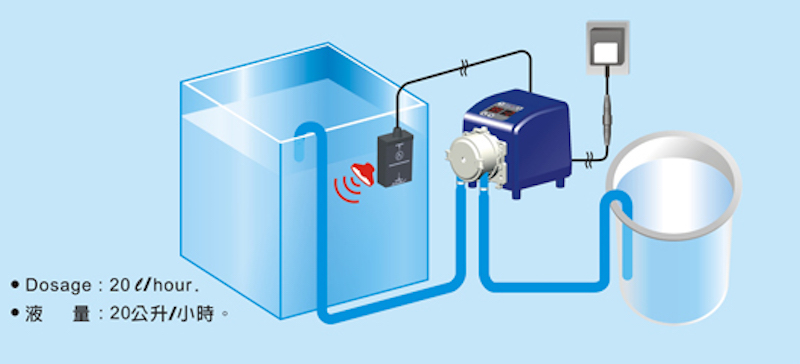 The maximum fill rate for the Micom Dosing ATO is 20 liters per hour, which is more than enough to satisfy the top off needs of all but the largest tanks. Pricing for this brand new product hasn't yet been determined, but it's probably not too far off from the $100 that comparable kits.
With its unique ability to sense water level completely externally, the Micom Dosing ATO is sure to be a hit with OCD reefers who want to keep the inside of the aquarium or sump as free from clutter as possible. Johnlen is currently seeking international distribution to bring this novel and original ATO device to aquarists around the world. [CBlue]