COSMIQ+ Digital Dive Log
COSMIQ+ is an innovative new dive computer which connects its users through the Deepblu social network. The COSMIQ+ has all of the safety features you need for recreational scuba diving, and stores up to 25 dives on the wrist-worn computer.
To sync your COSMIQ+ computer, you will first need to download the Deepblu Mobile App using a smartphone. Once you're logged into the app, turn on your phone's Bluetooth, and navigating to the sync function on the COSMIQ+ computer.
Deepblu IOS App | Deepblu Android App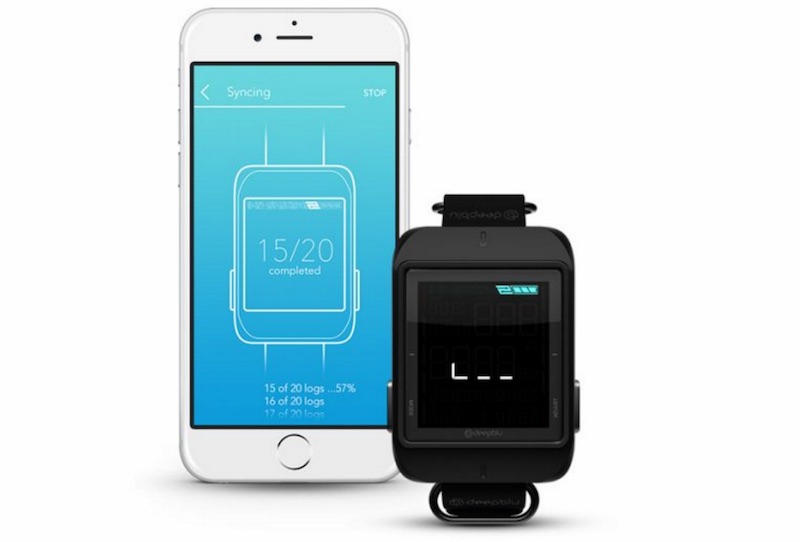 You can access the sync function using the mode button on the left side of the computer until you reach the sync mode symbol. 

 From here your dive computer will sync up with your mobile device, uploading your most recent dives to your phone.
Your stored dives will upload as drafts to the app regardless of cell phone or internet connection. Once your dives are uploaded you are ready to start creating your digital dive log.

You can edit your dive logs using the Deepblu Mobile App or by connecting to the
Deepblu Desktop Platform
. This can be a little confusing at first as both platforms (mobile and desktop) have different layouts and limitations.
We'll break it down by category (Mobile and Desktop) including the benefits of using both methods.
Mobile Editing
Straight off the COSMIQ+, and into your phone, editing your dive logs with the mobile app is a highly streamlined process. In the Deepblu mobile app, click the Log drafts menu which will bring up your recent uploads. Click any of these dive profiles to begin editing.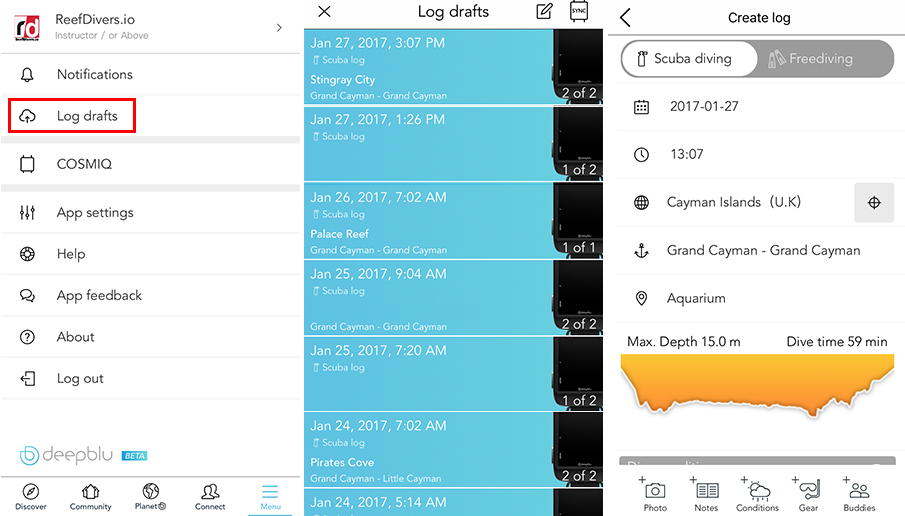 Once in the editing (Create log) screen you are given the option to input your location and dive site name. In the picture above my dive site is set to Aquarium. When you enter this screen, click on the dive site area which will bring you to a map.
From here you can select your dive sites from a list, or manually create your own. To create your own, you will need to know the location and if possible the GPS coordinates. When you are choosing from the list, a check mark will appear in the top right corner to confirm your dive site selection.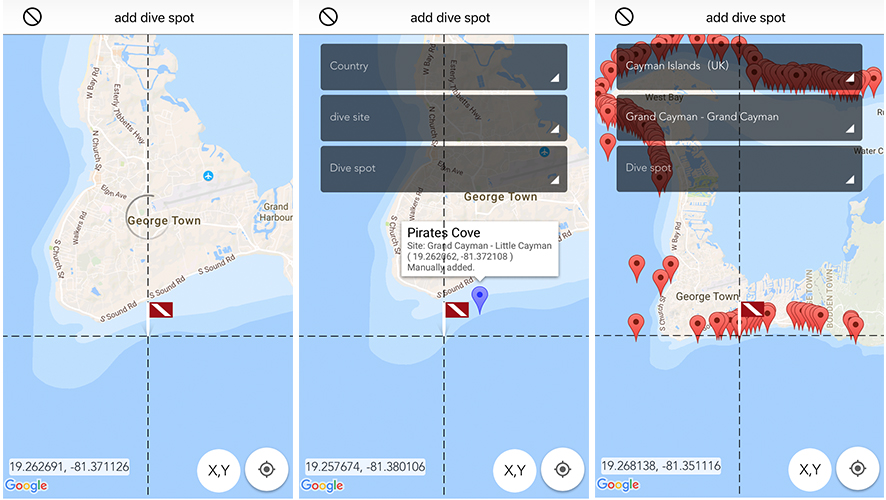 It took us a while to figure out how to manually add dive sites. The Deepblu Mobile app is currently a Beta version, and the team at Deepblu are actively working on improving their user interface. If you are having trouble imputing your dive spot on the Mobile app, we found this to be much easier using the desktop platform.
Once you've selected your dive site, you can move on to adding photos and videos, notes about your dive, including what you saw, dive conditions, visibility, and what gear you were using. You can also easily tag your dive buddies and share your experience.

Uploading Photos With Mobile Device
There are three ways to upload photos to your digital dive log from a mobile device.
1) Use your smartphone as an underwater camera!
There are several options available for scuba-ready smartphone housings. We used our iPhone with the ProShotCase for one dive in the Cayman Islands, and it made uploading video easy to do. I uploaded and shared my dive log right on the boat.
We were impressed with the video quality we got out of the iPhone, and will definitely be using it more often, especially for shallow fun dives. Using your smartphone underwater, and the Deepblue mobile app is the simplest way to upload and share.
2) Using a Wi-Fi enabled camera or Deepblu DIVElink Wi-Fi SD Card
We haven't personally tested out this option, but here's how it works. After selecting the photo option in the Create log screen you will be giving the option to connect using DIVElink.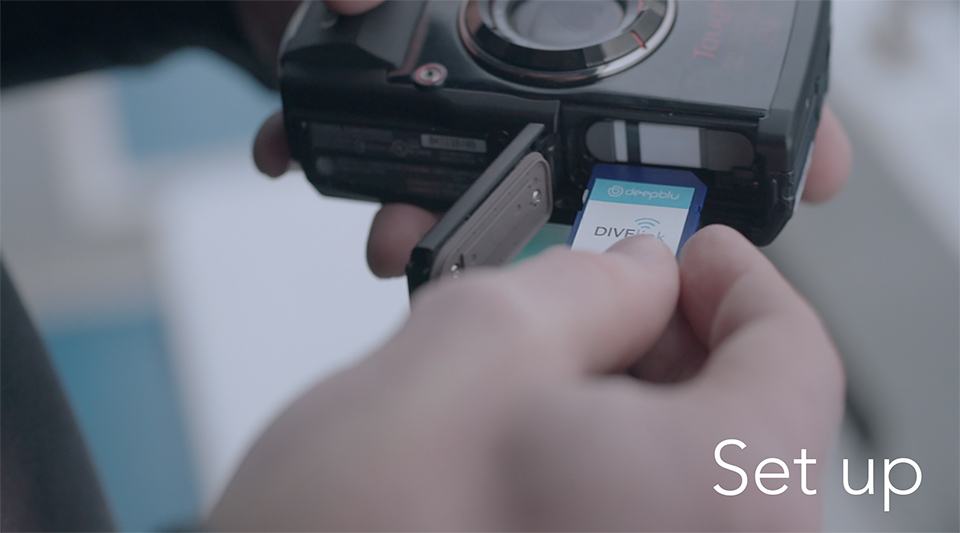 The DIVElink Wi-Fi SD Card transforms your conventional digital camera into a camera with wireless access. DIVElink makes it possible to upload your underwater photos directly from your digital camera to your smartphone, so you can include photos into your digital dive logs.
3) Uploading to a computer
The third option would be to upload your dive pictures to a computer, and then transfer them over to your smartphone. However, if you are processing images on a computer, it's just as easy to upload them using the desktop platform.
Uploading Video With Mobile Device
You can upload videos to the photo section in the Creator log. The videos have to be on your phone or using the Wi-Fi enabled camera. So far we haven't found a way to add video using the desktop platform and assume that will be added in a future update.
Once you are satisfied with your information, click submit and your digital dive log is ready to share. You can make you dive logs public or keep them private.

Desktop Editing
To edit your dive log on the Deepblu Desktop Platform. First, you need to sync your COSMIQ+ computer with the Deepblu mobile app. Once your dives are uploaded to the mobile app, they will be visible on the desktop site.
After logging into Deepblu.com navigate to your profile page by clicking your username in the top right corner. Once in your profile, click the dive log menu near the top right-hand side of the webpage. This will bring you to your imported dive logs.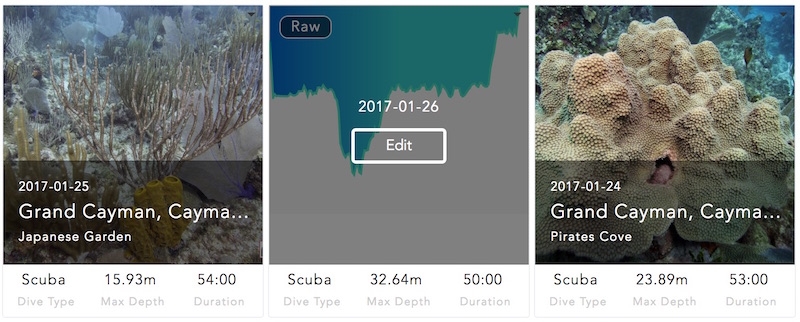 New logs will have the date and an edit button. When you click edit, you are taken to a screen asking you to input your Country, Region and Dive Spot. This function is a lot easier to use on the desktop site compared to entering dive sites using the mobile version.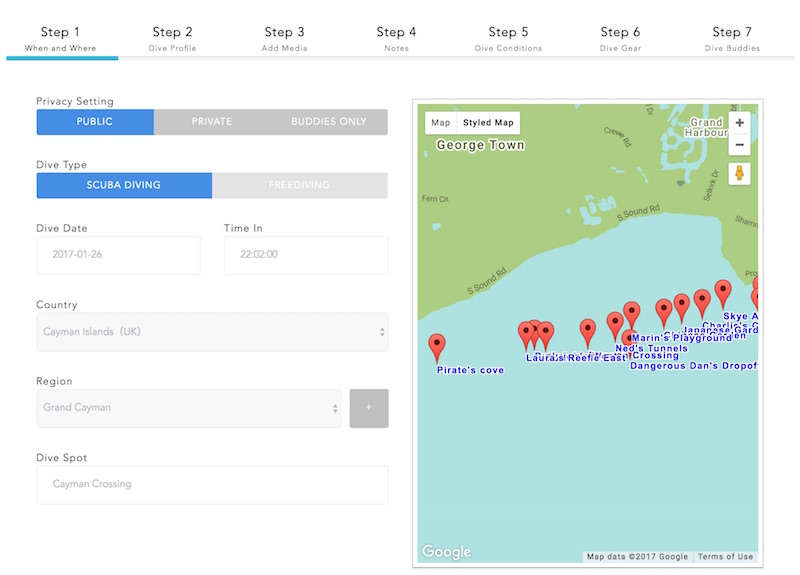 Next, you will be asked to confirm your dive profile, which is a graph showing your depth over the course of a dive. Once you've saved your profile, you can start uploading photos and adding notes.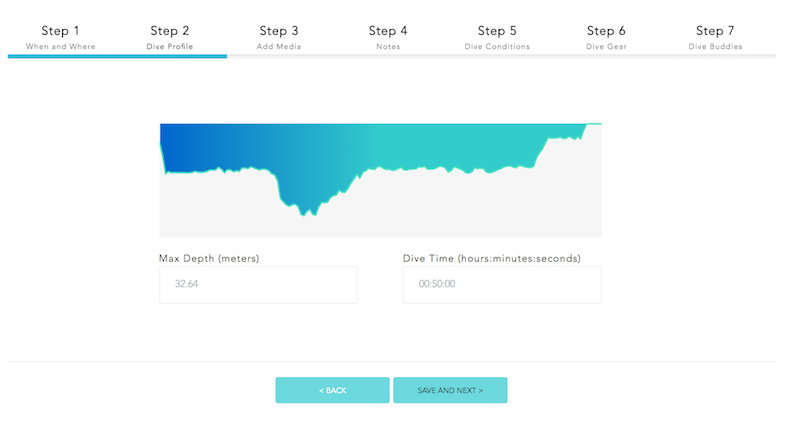 You can upload up to 10 photos per dive log and add captions which will appear under the photo in your log.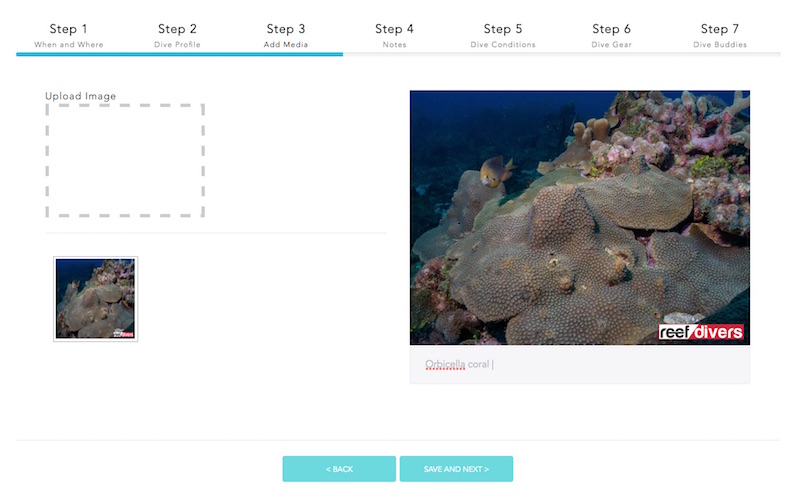 Once you're happy with all your photos, you can add notes about your dive including what you saw, dive conditions, visibility, and what gear you were using. You can also easily tag your dive buddies and share your experience.
Video upload is currently not available on the desktop version. If you want to upload video, you will need to transfer them to your smartphone and upload using the mobile app. We guess this feature will be added in the future.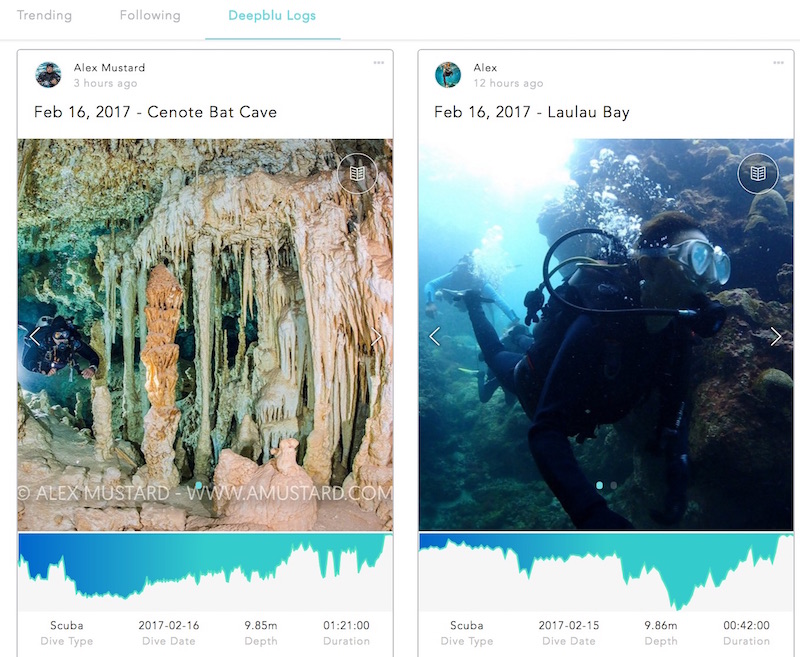 Once your digital logs are complete, you can keep them public or make them private. You can view public dive logs in the Discover, Deepblu logs section on both the mobile and desktop platforms.
We hope this has helped you create COSMIQ+ digital dive log! Make sure to follow ReefDivers.io as your Deepblu buddy 🙂