Having worked in several dive shops, and dove with a few dozen more, it always interests me to see how each center organizes their gear room. Different dive shops have a different protocol about where they rinse, dry and store equipment.
While diving in Roatan with EcoDivers I couldn't help but noticed the clever way this dive shop stored regulators. Their method was not only cheap, but also a simple way to save space in the gear room.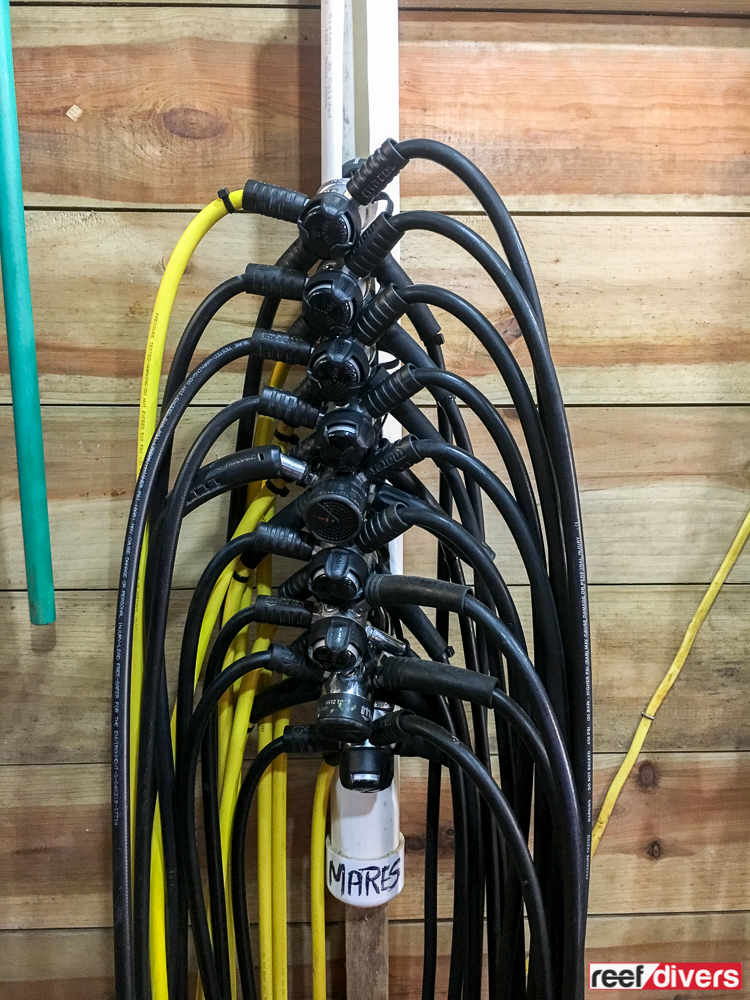 To store the regulator EcoDivers has taken a PVC tube and cut a one-inch wide strip right down the center. Then they simply screwed the tube to a wall and voila, space saving regulator storage at it's finest.
They also use the same method outside the dive shop next to the wash bins. So after a dive, the regulators are hung up outside to dry before the end of the day.
The opening at the top of the PVC tube is just wide enough to fit between the first stage and the tank screw. EcoDivers had two separate tubes one for Mares regulators and one for Scubapro regulators. This was just to keep things organized as both brands fit on either tube.
You could fit about one dozen regulators on each tube before the weight started causing a bulge in the center of the PVC tube. That's pretty incredible when you think about it. The two tubes took up minimal space and could store two dozen regulators.
We love this space saving hack and it will definitely be our new go to when anyone wants advice about gear storage!