Over the years the aquarium hobby has seen a number of drastic changes in ideology. Wet/dry filters transformed how we think about biological filtration, protein skimmers changed how we think about bioballs as nitrate factories, while gyre flow and propeller pumps transformed how we think about water movement within the aquarium.
LED lighting technology has given aquarists unprecedented control over how our lights behave over the course of the day, especially in terms of spectrum and intensity. However, until now the only way to simulate any kind of light movement over our tanks, short of using big light movers, was to have fixtures turn on and off.
With LED clusters now getting more concentrated and much more powerful, Focustronic has determined that time is right to incorporate actual moving light sources in aquarium fixtures, just as their parent company has been doing in architectural settings for many years.
If you've ever seen the moving water fountains of the Bellagio hotel in Las Vegas, or in a video, you can imagine the kind of dramatic light movements that are possible with articulating light. This is the same kind of dynamic lighting that is unlocked by the Focustronic LED, albeit the lighting source will move much slower than theatrical lights.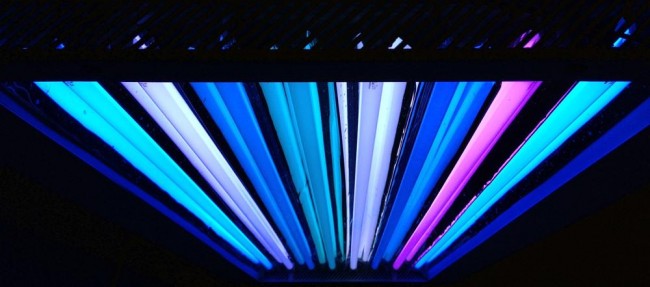 We don't even know how much we're missing with static light sources because we haven't had moving light sources in home aquariums before. But one thing we know for sure, it's that we generally use more light and more lighting power on our reef tanks in an effort to get more lighting in deep corners of our aquariums, because our lights are static.
With moving light sources we should be able to reduce the amount of lighting power required to adequately illuminate every part of our aquarium, and light hungry corals will especially benefit. Blanketing an aquarium with VHO or T5 fluorescents has been one approach to filling the tank with light, but most of our LED aquarium lights are not saturating the aquarium with a light field that hits every side of three dimensional shapes of branching SPS corals.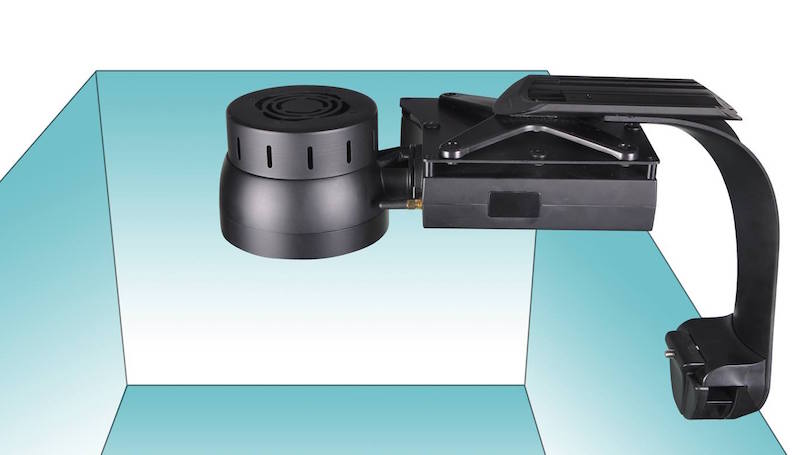 There's no doubt that the Focustronic LED, withs its cluster of multicolored LEDs, backed up with great secondary lenses, will be able to deliver sufficient levels of light. The company is in the process of measuring the actual PAR values of the Focustronic, both in open air and in real operating reef tanks.
But the real tale of the tape will come from the behaviors these moving lights will have over live corals. Every type of light has a hot spot of light intensity, and this can lead to corals bleaching in some parts of the tank, or becoming dull where the light is too dim. With a moving light head the Focustronic might solve the issues of both too much light, and not enough light in reef tanks.
But what I'm most excited about is how the Focustronic is going to change the discussion of light fields on our reef tanks in general. The 'PAR Wars' of LED lights seemed to have susbsided and we're collectively getting better about discussing light spread in our tanks, and the uniformity of the light field our corals experience.