Aquarists have unfortunately become so far removed from natural reefs and the sizes of truly large corals, that many often forget how big corals actually grow. I often crack an internal chuckle when a coral grower points to a few fingers of an SPS colony claiming it's their 'mother colony' when in fact it's usually not even a fraction of the size of an average small colony on a natural reef.
Despite so much die off in the last year, there's plenty of huge corals left in the ocean and some inquisitive divers to show us how big corals can really get. The latest stunning video to dose us with some perspective is from the Pawlik Lab with an incredible overview of a humongous colony of Turbinaria scroll coral.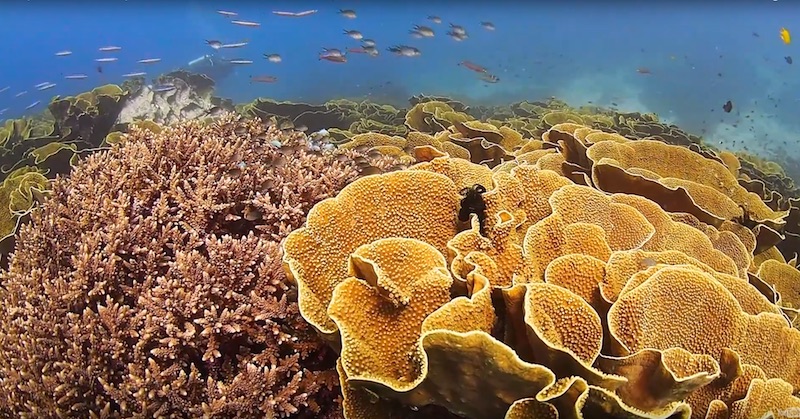 The footage comes from the 'Cabbage Patch' at Rainbow Reef in Fiji and the flyby makes it look like this is a veritable hill of nearly 100% Turbinaria. Although the scroll coral has gotten so large that multiple huge colonies are living independently, make no mistake that this is indeed the same coral.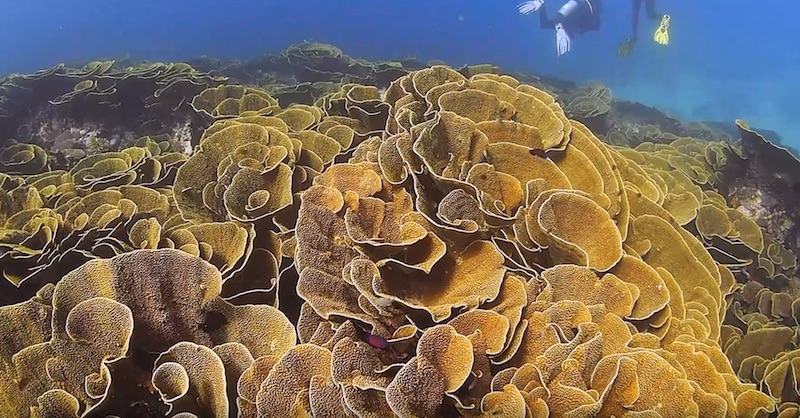 We imagine that this coral has probably been growing in this location for hundreds if not a couple thousand years to reach such an expansive size. Let's hope that this coral is in the type of environment that will protect it from warming waters in the future but in the meantime, next time someone points to a mother colony in the reef tank, remember that some corals can grow to be bigger than most fish stores.