We all love feeding our fish and corals a variety of foods, and San Francisco Bay Brand has answered the call. Frozen food for our aquariums is incredibly expensive compared to the frozen food we feed ourselves, especially when you want to feed diverse food items to our aquarium critters.
Typically if you wanted to offer your reef a gumbo of frozen foods you'd have to pony up for a pack of each at around $6 to $10 per pack, depending on where you live. But with the new SFBB Multi Pack you can be a thoughtful aquarist with just a single pack of frozen food.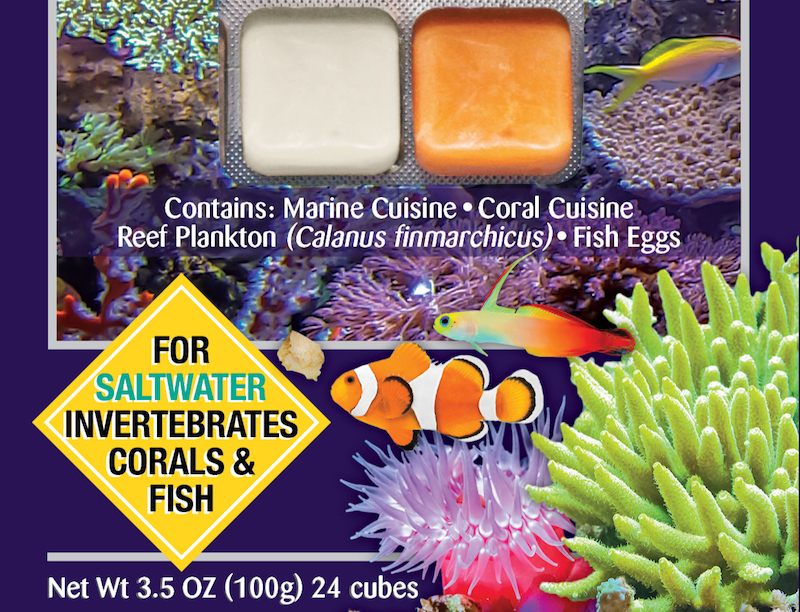 SFBB Multi Pack includes their Marine Cuisine, Coral Cuisine, and Reef Plankton formulas, all of which already include a variety of ingredients. It also includes fish eggs so you can treat your fish or fatten up the skittish eaters.
This kind of variety pack is incredibly useful so you don't have to take up a whole shelf in your freezer, helping to keep the peace in the (human) kitchen. It also streamlines the process of feeding community reef tanks with a range of foods and particle sizes to satisfy all the various corals, fish and invertebrates of a modern reef aquarium.