Greenhouse Coral Farming was once a hypoed buzzword in the coral hobby but although we don't hear so much about it these days, there's still some reefers soldiering on growing corals with natural sunlight. I had the opportunity to visit a really great example of an established coral farming greenhouse last week at Tampico Coral Farms.
Being virtually saturated in 'blued out' reef tanks, my own aquariums included, it is a refreshing change to see how well corals grow and how different they look under the original reef light, the sun. It's also quite impressive how well corals can grow at high latitudes like Oregon although as Kyle explains, it does take quite a bit of management from keeping the light from being too bright, or too hot.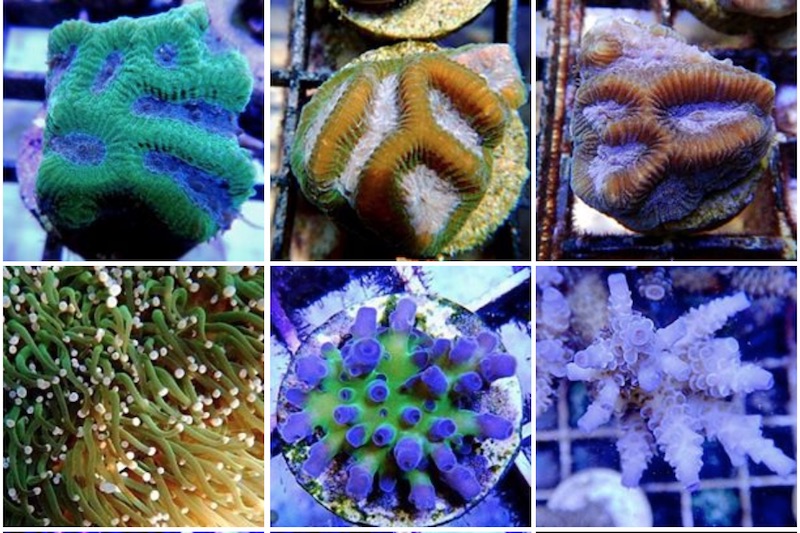 Another cool aspect of visiting the Tampico Greenhouse is seeing a very eclectic mix of corals that are fairly isolated from the mainstream – Kyle grows all kinds of corals, SPS to LPS, zoanthids and softies, and he is probably the first place I'v ever visited that actually grows a nice strain of branching coralline algae which is handled like frags!
Although this video may not be filled with the kind of screen saturating and retina burning neon colors that dominates the reef scene, it's very refreshing to see a variety of corals showing their 'true' colors. Big thanks to Kyle for giving a very thorough tour of his very effective coral farming greenhouse setup and to Colby for taking me to see this wonderful coral destination.
For more information about the corals he grows visit the Tampico Coral Farms website and if you want to see more of our reef aquarium videos consider subscribing to our YouTube channel if you haven't already.