Oceans S1 Supersonic
The Oceans S1 dive computer is making waves on the internet with the introduction of their S1 Supersonic computer. The Ocean S1 Supersonic is a wrist-worn full-color display dive computer that comes with an ultrasonic signaling device, enabling you to get the attention of another diver, also wearing the S1 computer.
To access the ultrasonic communication feature your S1 computer needs to be paired with another S1 computer within a range of 15 meters (45 ft). With the touch of a button, you can alert other divers. Once alerted the receiving computer will vibrate and a text message will display showing which of their fellow divers sent the 'ping'.
Ultrasonic Signaling Device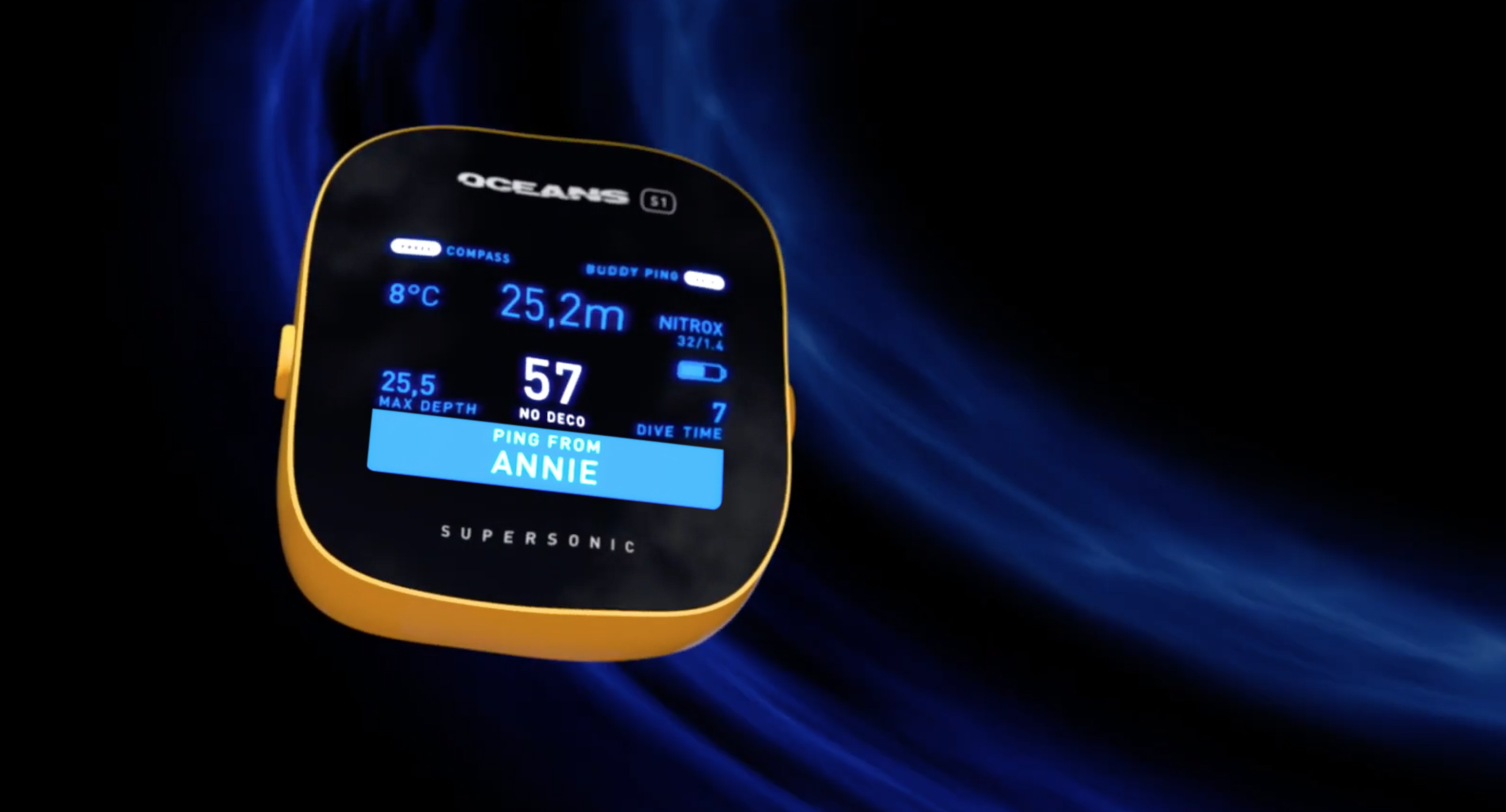 Made by Swedish startup Team Oceans, the wrist-worn S1 provides all the usual dive computer data – things like digital compass heading, elapsed time, current/maximum depth, water temperature, and the required surface interval before diving again.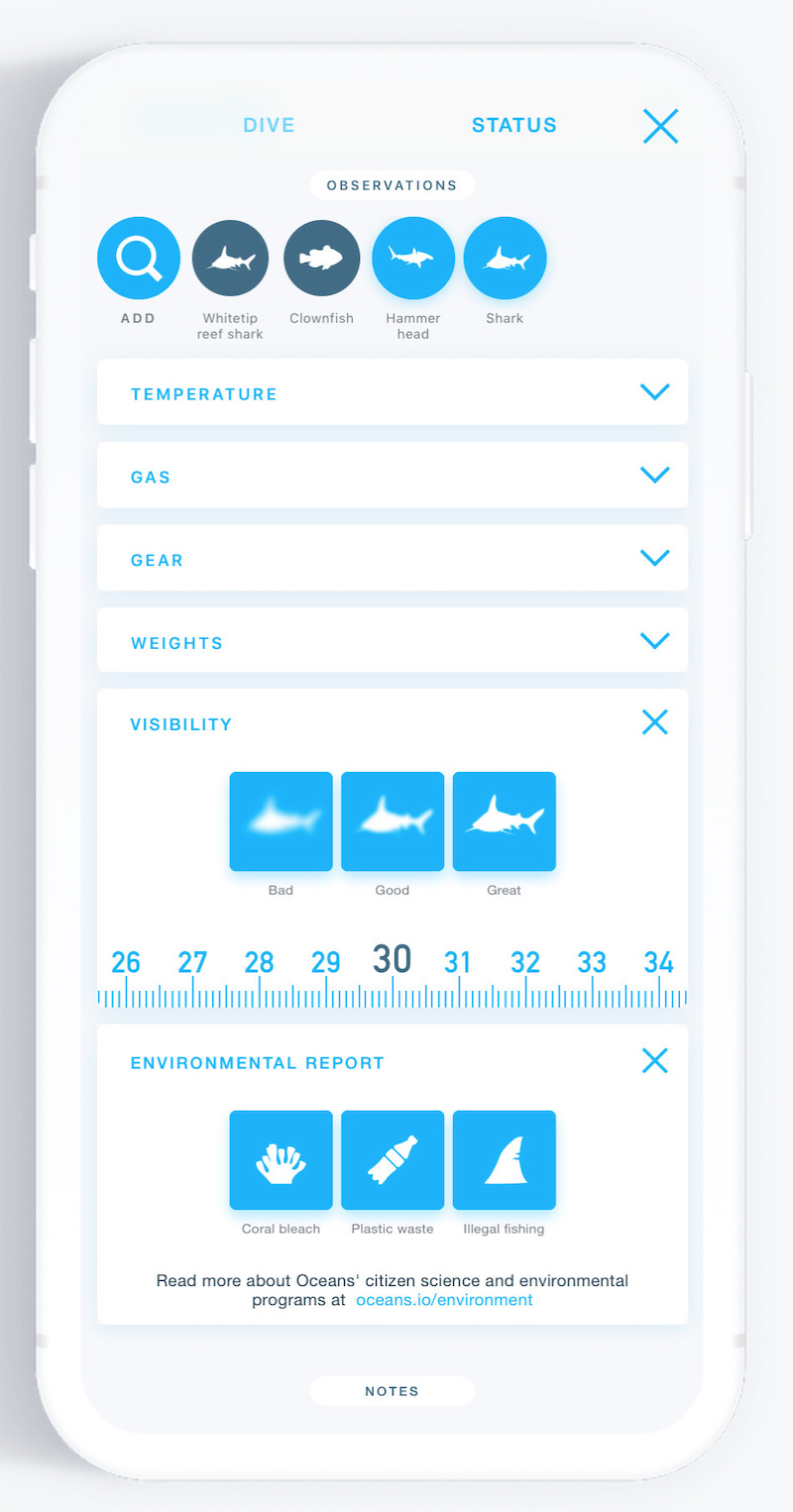 Oceans S1 Supersonic dive computer also comes with a sleek app Oceans 2.0 for logging your dives, and connecting with other divers. You can upload you dives via Bluetooth to an iOS/Android dive log app on a smartphone once out of the water.
Oceans 2.0 App and Citizen Science Log
One feature that we are interested in checking out is the new citizen science log.
With this new feature, you will be able to log environmental reports and observations, allowing our global user base to act as a crowdsourced team of field workers, together collecting vast amounts of oceanic data. This feature supports the UN's Sustainable Development Goal 14, conserve and sustainably use the oceans, seas and marine resources for sustainable development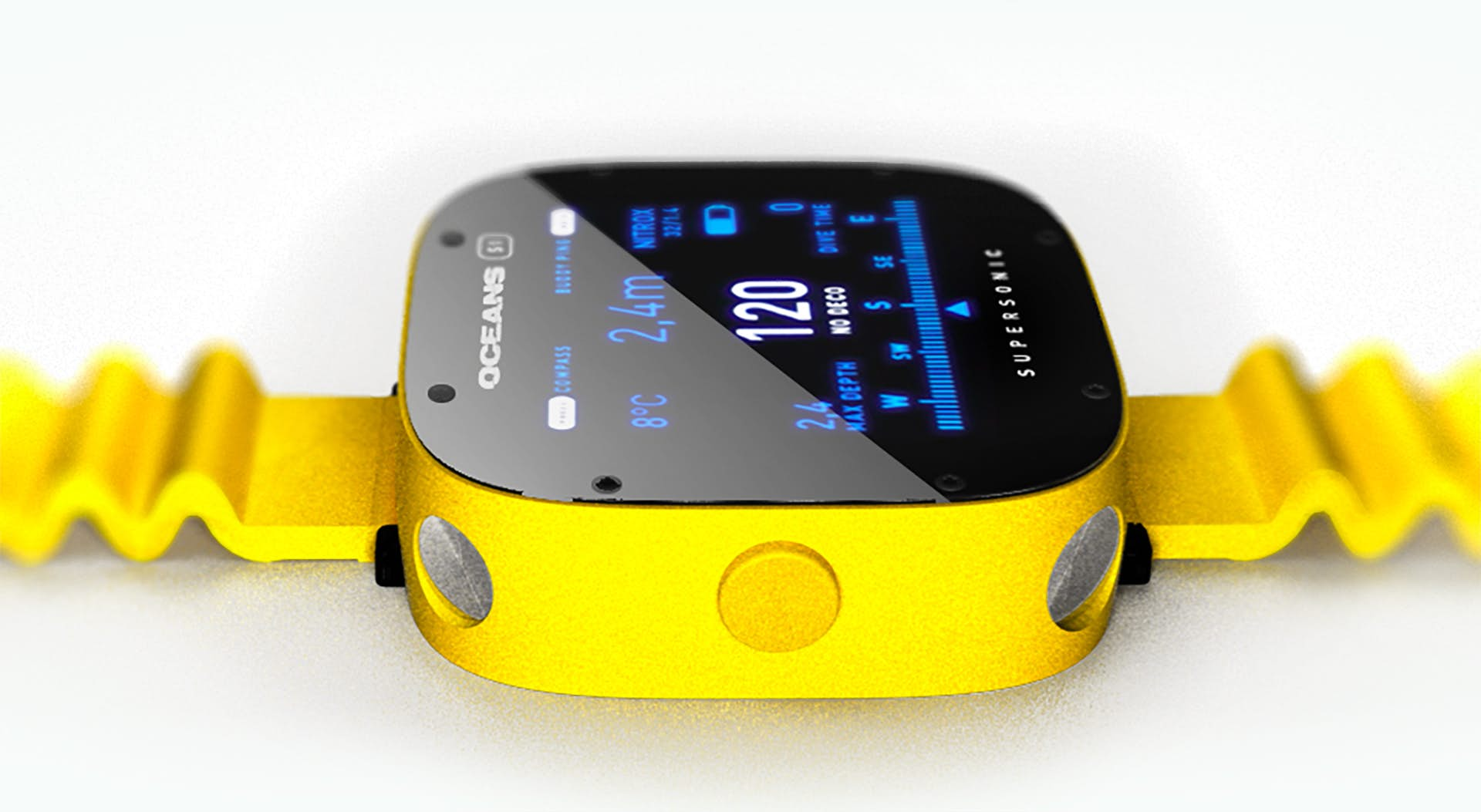 The Oceans S1 Supersonic weighs 95 grams (3.4 oz), works up to a maximum recommended depth of 50 m (150 ft), can store 500 dives or 80 hours worth of data, and should run for about 10 hours on one wireless charge of its battery.
It's currently the subject of a Kickstarter campaign, where a pledge of SEK 2,999 (about US$324) will get you one – when and if it reaches production, that is. The planned retail price is €499 ($566). A package of two can be had for SEK 6,999 ($756) or €998 retail ($1,133).
Visit Oceans.io for more details.