Cardinalfish are an important and abundant part of tropical reef fish communities and now we can add one more to the list, Apogon soloriensis. This newly described little red fish was discovered in the Bonin Islands of Japan, better known as the Ogasawara Islands and home to some illustrious species that are almost never seen.
Part of the reason the aquarium hobby mostly overlooks the cardinalfish as a group is that besides the pajamas and banggais of the world, most cardinalfish are a shade of red, and the new 'Rising Sun Cardinalfish' is no different. The red body and yellow eye of Apogon soloriensis is punctuated only by a diffuse black band at the base of the tail.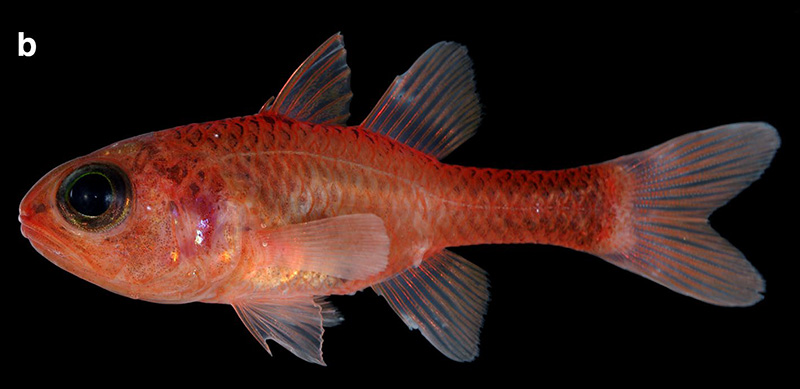 The new cardinalfish from Ogasawara is very similar in appearance to Apogon caudicinctus and grows hardly larger than one inch long, making it that much harder to spot and recognize while on the reef. Apogon soloriens is described by Yoshida & Motomura in the April 2020 issue of Ichthyological Research.