When I started keeping aquariums in the mid 1990s a pH monitor from Milwaukee Instruments or American Marine cost around a hundred dollars. Do you know how much they cost today around twenty five years later? They're still roughly the same price.
How is it that our cell phones went from thousand dollar, multi pound bricks to pocketable computers that include a web browser, GPS mapping, multiple cameras, gyroscopes for a few hundred bucks but pH monitors are basically stuck in time. With all of the advancements in modern technology and electronics pH monitors should have gotten cheaper, smaller, better or some combination of the above but the 'aquarium' branded models are basically like living fossils.
In theory we have no problem paying $100 for a decent pH monitor if it's for just a single tank, but that cost quickly adds up when we're trying to monitor pH on five tanks. Hypothetically the pH monitors by trusted aquarium companies should be more reliable and accurate but we're not doing freaking science, we just want to see how our pH changes over a range of two tenths of a point throughout the day.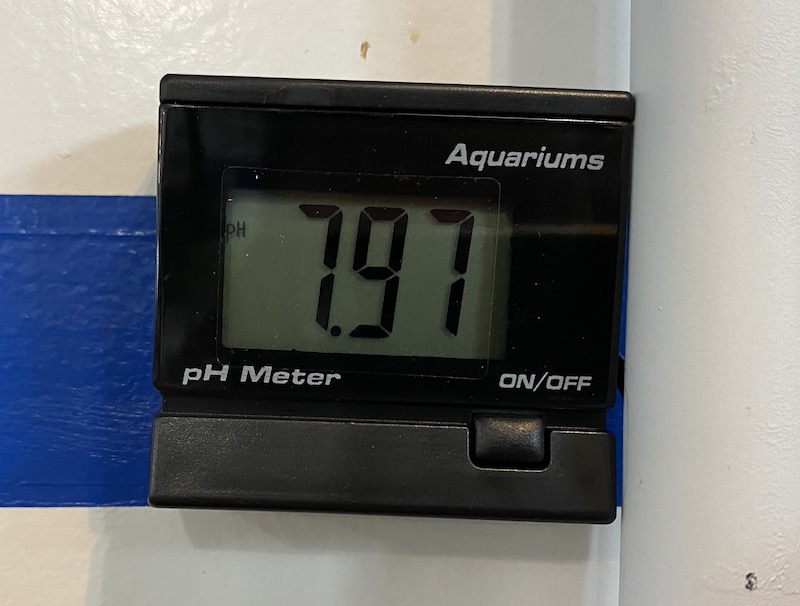 For several years we knew there had to be a better option and last month we finally found it in the form of a hyper basic pH monitor that has a starting price of just $25! For this super low price the basic monitor has some trade offs; the smallest pH probe we've ever seen, a very small screen, only one calibration point, and comes with pH buffer powders that you have to mix up yourself with pure distilled water.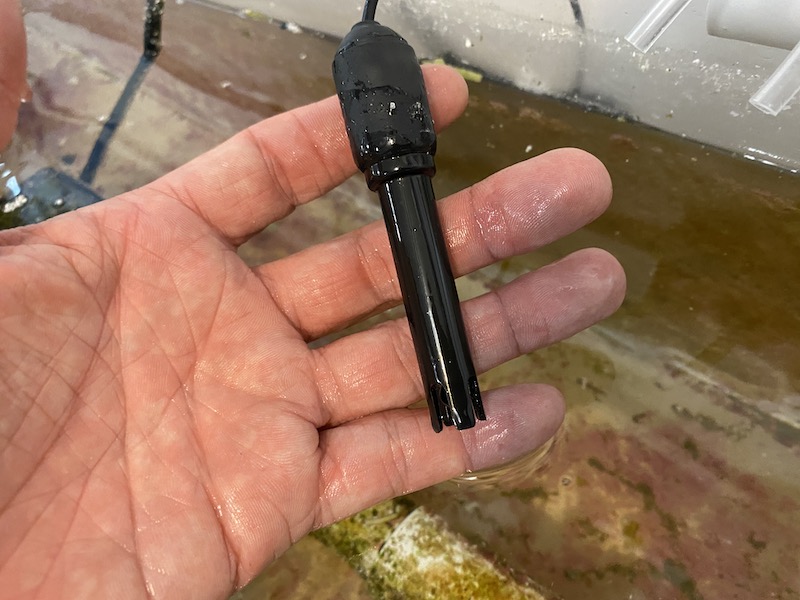 This same company also offered a slightly better monitor for $30 which also comes with a temperature probe for automatic temperature correction, a backlit screen, and a small power supply so you don't have to replace the batteries. We've been testing out these two pH monitors for a few weeks and wouldn't you know it, they're accurate enough for what we need them to do.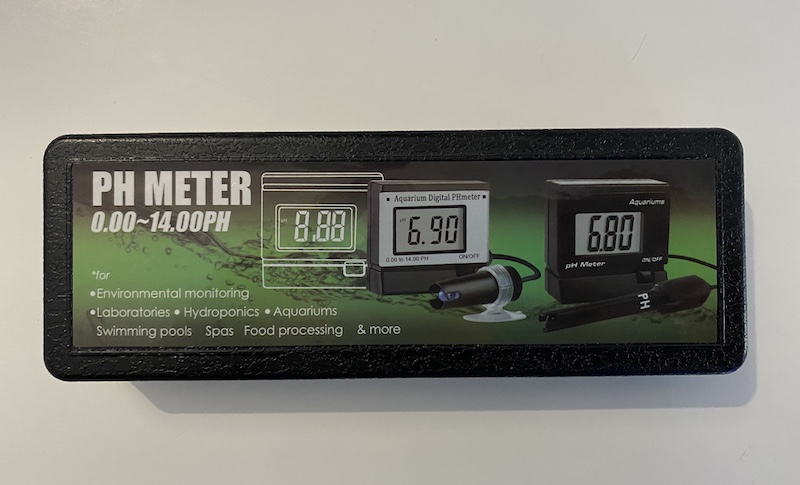 These basic pH monitors are not absolutely precise, but one way we improved them was by calibrating them against a trusted pH probe like the Hanna Bluetooth pH monitor at the pH range where they mostly operate – without question they'd be all over the map if we tried to use them over a wider pH range. We don't even care about the absolute value but have been pleasantly surprised to see them mostly rise and fall throughout the day in unison with each other, and the Hanna pH probe as our standard.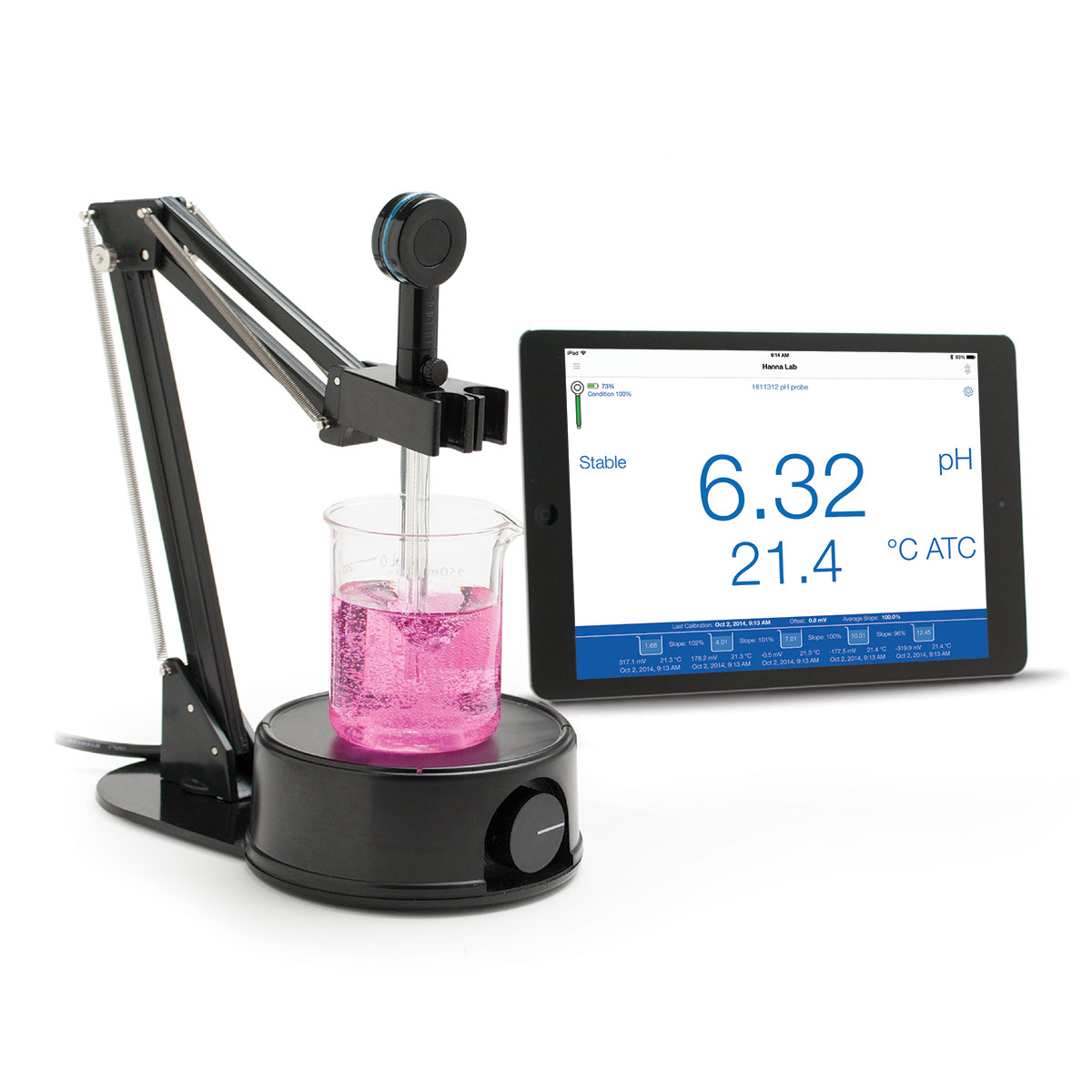 Even with questionable accuracy, we were already able to catch a clogged feed line to a kalkwasser reactor by seeing the twenty five dollar pH monitor drop by two tenths of a point. We have no idea how long these economy pH monitors will last, how long the pH probe will hold calibration, but it should be quite simple to calibrate them in place using a model designed with a higher degree of precision.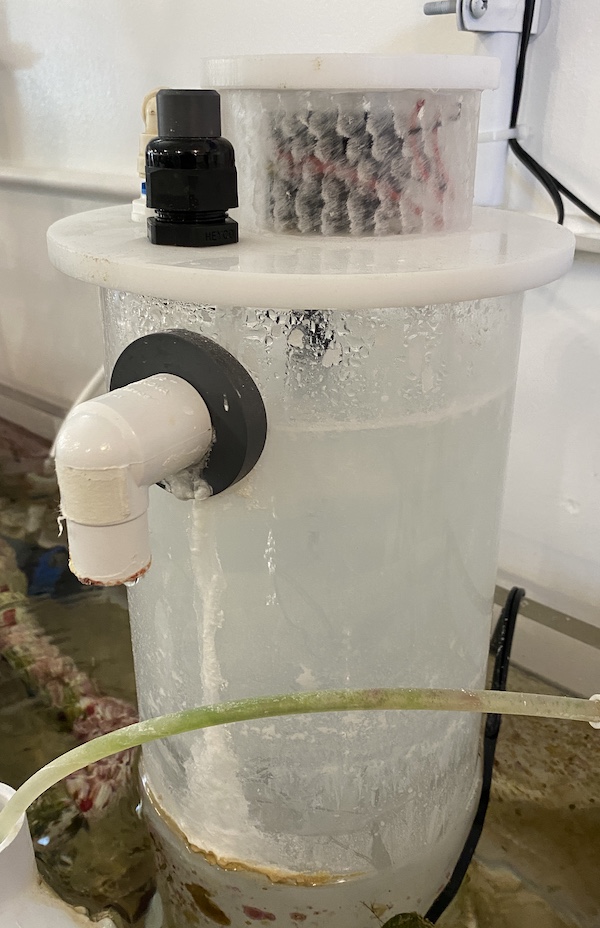 Keep in mind these are NOT pH controllers, and we wouldn't take such liberties using a $25 pH device to control kalkwasser additions or injection of carbon dioxide into a calcium reactor. Paying a hundred bucks for a pH monitor doesn't really even sound like that much, except when it's the same model that was available twenty five years ago with virtually no improvements.
If these monitors kept up with the rate of technological improvements they'd be easier to calibrate, with longer lasting batteries, some degree of wireless connectivity. Compare this to dosing pumps which used to cost around $400 for a single channel, single speed of dosing and virtually no other features, to four channel wireless adjustable programmable for $200 with more features than most anyone could ever need – calibration, stoichiometry, sensors, alerts, etc.
We're glad to finally get our hands on some pH monitors with reasonable value and the verdict is still out on whether these will hold up over time. But so far so good and it would be really great to see versions of these optimized for aquarium use – even if they cost up to $50, just not the same living fossils that have been in the aquarium catalogs since 1993.