We stopped by Blue World Aquariums in Victoria British Columbia this weekend to check out some of their new arrivals. This local fish store is a fairly small reef aquarium shop, however they offer a wide selection of healthy sps corals, fish, and inverts.
As we have recently picked up our own established 90g reef tank (article coming soon!) we were here searching for new critters to bring home. We had our eye on some tiger nassarius snails, a trio of durban dancer shrimp, and a clown goby, we also picked up a pair of sexy shrimp that will be heading to an 8g nano we setup earlier this year at our family home.
Blue World Aquariums is an established shop in Victoria in the same location over 15 years however, last year the shop was purchased by new owners Andrew and Marisol. Under new ownership the shop has gone through a transformation with updated display and frag tanks.
We were introduced to this store through a hobbyist Adam Sutherland, who wrote an articles for Reef Builders about spawning cali tort in his home tank a few years back. And any reefer who's able to spawn corals at home must have some good tips for growing corals so we couldn't resist the opportunity to drop by!

Adam keeps a few frag tanks at the shop and has recently set up a 400g sps display tank packed with sps corals. The new display is only a few months old but is already shaping up to be a beauty.
We stayed at the shop chatting to Marisol who runs the day to day operations. Marisol is a relatively new hobbiests however she is very knowledgeable and committed to learning everything she can about reef keeping and providing customers with positive helpful guidance.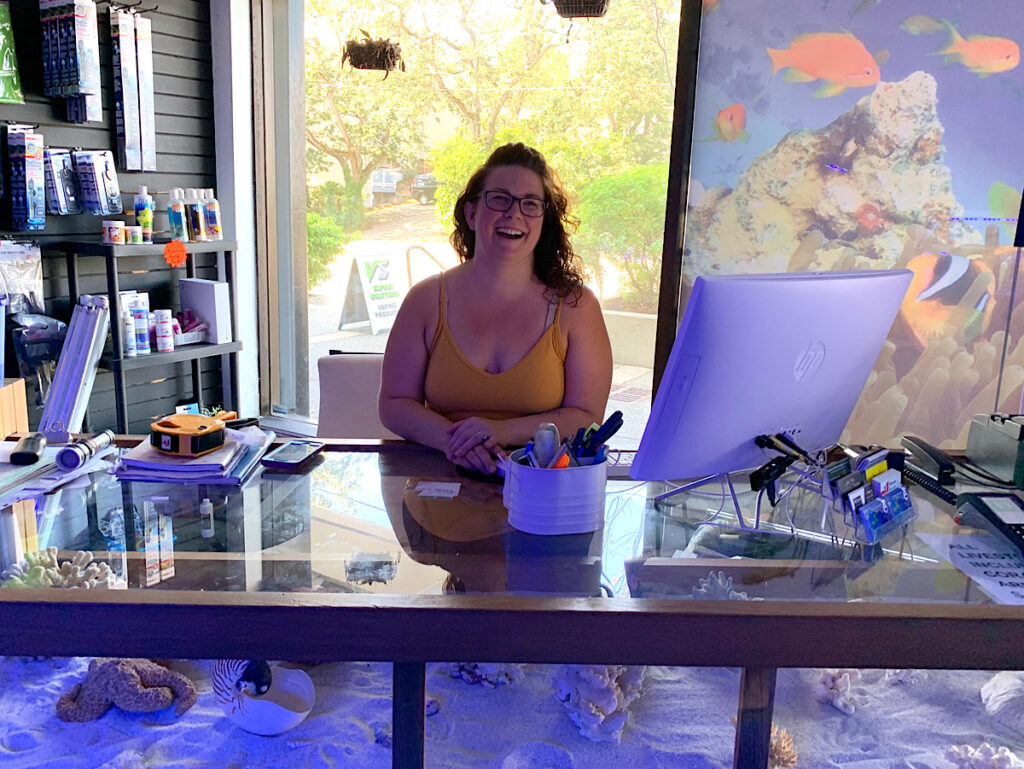 As the reef tank hobby grows we are noticing more and more dedicated reef shops like this sprouting up around BC. We're encouraged to see passionate hobbiests taking over and revamping aquarium stores inspiring the local reefing community.
At the moment Blue World can only ship corals and inverts, not fish, but hopefully soon expedited shipping can continue. For local Vancouver island residence you can also follow the Blue World Aquariums Facebook page and from time to time they will stockpile island bound orders and make home deliveries of fish and corals.
Congrats Blue World Aquariums on your one year anniversary!