The Tunze 7000 Smart Controller was the German company's first product to offer control of a wider range of aquarium devices and featured local wireless connectivity, but was limited by a clunky web server based user interface. Soon the 7000 controller, or its successor will become truly cloud connected with a bonafide smartphone app to bring the platform fully into the modern age of connected reef aquarium devices.
Thanks to a new video by Meerwasser Aquaristik we got a sneak peek at these new cloud connected devices from Tunze although we are admittedly limited in what we learned since we don't speak German. What we did glean is that Tunze will be releasing a new version of the 7000 Smart Controller which will have all the same hardwired functions of its predecessor but it will now also be endowed with cloud connectivity so you can control and monitor your aquarium from anywhere with internet connection.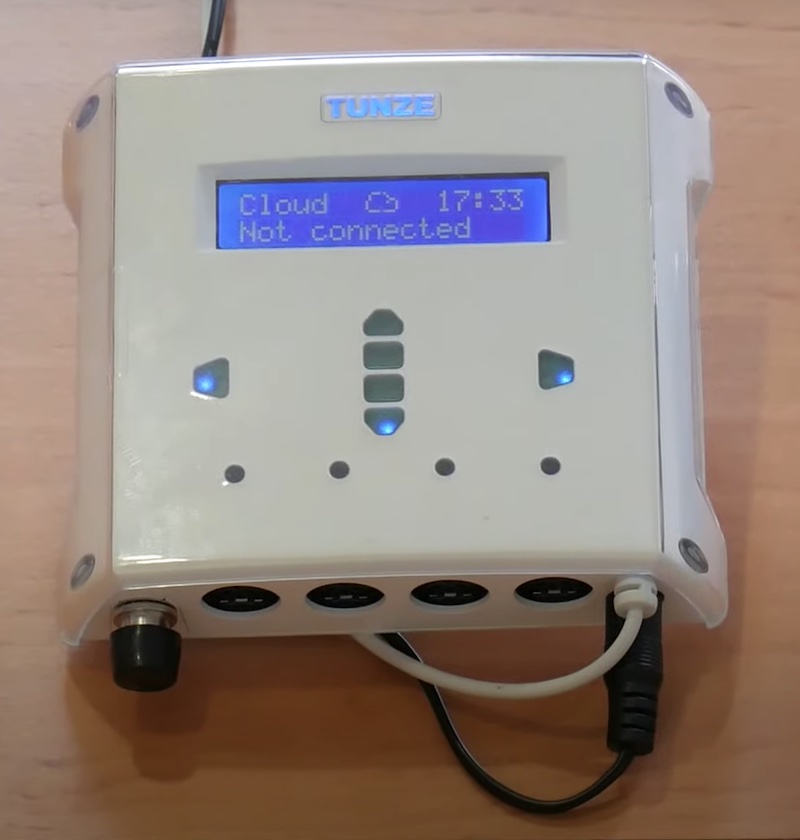 One particularly interesting detail that was mentioned in the video is that Tunze will replace all current 7000 Smart Controllers with this new version free of charge, which is mighty generous of them. While we're glad to see Tunze release a new version of the 7000 Smart Controller with features it should have had a long time ago, we're even more excited about the new 'slim controller' which will ship with their controllable pumps and any devices using them such as skimmers and reactors.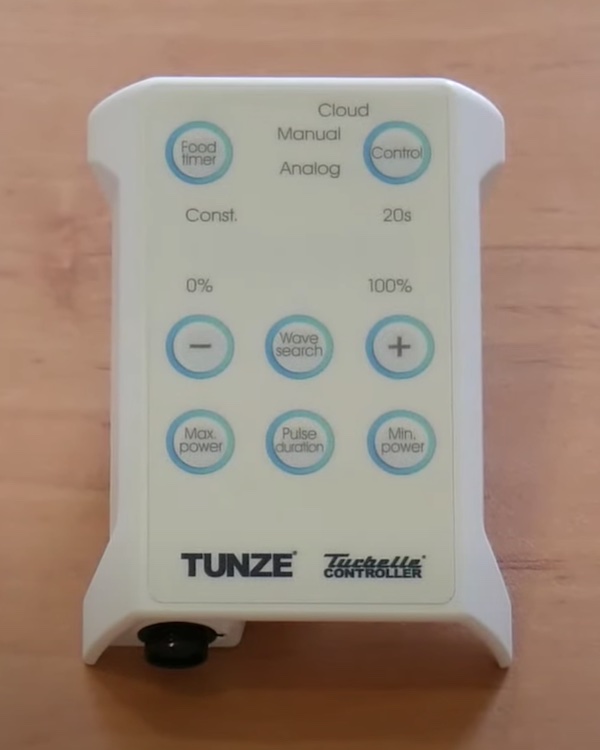 The Tunze 'Slim Controller' will be able to connect to the cloud independently to control stream pumps, nano streams and return pumps and you will be able to upgrade older pumps using the 7090 style controller, leaving out their awesome submersible LEDs which will need to be hardwired to the Smart Controller for programming. We're curious to discover if the new products using the slim controller will increase in price due to their newfound functionality, and we're even more interested to learn the standalone price so we can finally get more fine tuned control of the stream and nano stream pumps.
We can't wait to see how this smartphone app looks on our phone but it's uncertain whether the app will be the go-to interface for cloud control of Tunze wireless controllers, or if this will come at a later date. We expect all new Tunze controllable products to sport some kind of wireless connection in the future but we won't know more until they start shipping later this year.