The Nyos Floating Fish Trap is a new gizmo coming soon along with a whole slew of new reef gear from the German think tank behind White Corals. This 'new' floating fish trap from Nyos appears to be a dead ringer for the floating fish trap we first saw from Tankmatez a couple years ago which has become one of the most effective ways to remove unwanted fish from crowded reef tank aquascapes.
When you need to get a fish out of a reef tank, either because it's a bully or eating some desirable corals or otherwise incompatible with your setup, trying to catch it can be quite a stressful challenge, often necessitating a partial tank teardown to actually catch the fish. To this end aquarists of all stripes have devised a number of different designs for fish traps over the years which each have varying levels of efficacy.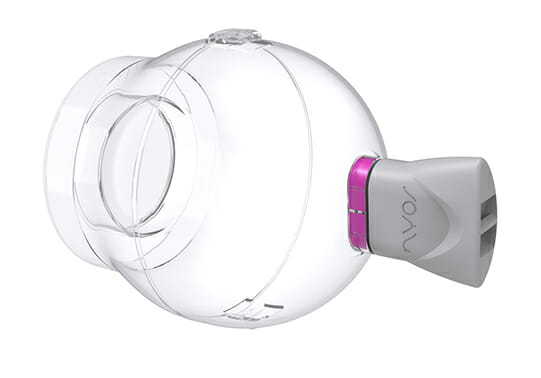 The Tankmatez fish trap on which the Nyos Floating Fish Trap is based in one of the most innovative consisting of a small plastic fish bowl which is magnetically attached to the aquarium glass. When the aquarist sees the desired fish enter the spherical part of the trap, removing the external magnet causes the buoyant opening of the fish trap to quickly snap upwards and float to the surface effectively trapping the fish for easy removal.
The molded plastic Floating Fish Trap from Nyos is about six inches in diameter at its widest so it should be usable in some pretty small tanks without issue. This smaller fish trap will only be limited in the fish it can catch by the smaller 2.8 diameter opening so medium sized surgeonfish are about the largest fish you can expect to capture with this size of a trap.
The only other limitation of the Nyos Floating Fish Trap being the strength of the magnet which will dictate the thickness of glass to which it can be attached. With a price tag of ?59.99 (~$83) and global distribution the Nyos Floating Fish Trap is poised to become available to a much wider audience of both fresh and saltwater aquarists.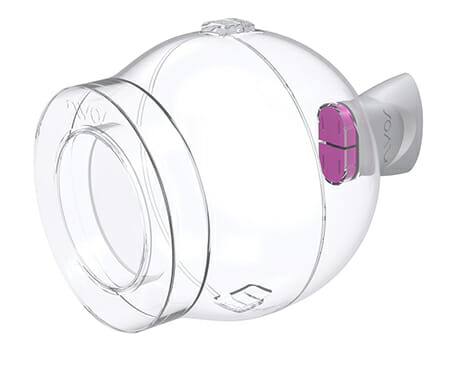 Tips for catching aquarium fish
The fish need time to get used to the trap
As they get used to it, just feed the fish through the trap
For fish that feed on algae, algae leaves can be secured with the included magnet
The pipette can also be used to keep the food moving. Many fish tend to react to moving food
With small and fast fish, wait until the fish have swum all the way into the trap
Do not use the trap to catch several large fish at once
In case of shy fish, attach a string to the magnetic holder so that it can be released from a distance
For shy fish, remove any dominant fish from the aquarium beforehand
If necessary, turn off the power so that the food stays in the trap