The TMC Reef Pump is a new DC-controllable water pump from England-based Tropical Marine Centre. Not to be confused with their TMC Reef Flow Pump, a Jebao-esque DC propeller pump, the TMC Reef Pump is a powerful and efficient controllable pumps the likes of which we've been enjoying from many different companies.
Even though Tropical Marine Centre's TMC Reef Pump is probably based on the same cored body as some that we're familiar with, it's definitely got a better and more versatile controller. Instead of the 6 speeds, or sometimes ten if we're lucky, the TMC Reef Pump has 20 different flow speeds which are neatly and clearly indicated by a bright LCD display.
It goes without saying that these new pumps from Tropical Marine Centre are very efficient, run quietly, and they are safe for both fresh and saltwater. The one feature ostensibly missing from a newly introduced controllable DC pump is external 1-10v control, so it doesn't look like you'll be networking the TMC Reef Pump with any of the popular aquarium controllers.
One very nice touch of the TMC Reef Pump is the inclusion of a 'space saving' inlet strainer . Instead of adding on a bulky part to prevent unwanted critters or objects from getting sucked in; this will make the smaller models very space-competitive when used in smaller sumps and even in the backs of All in One aquariums.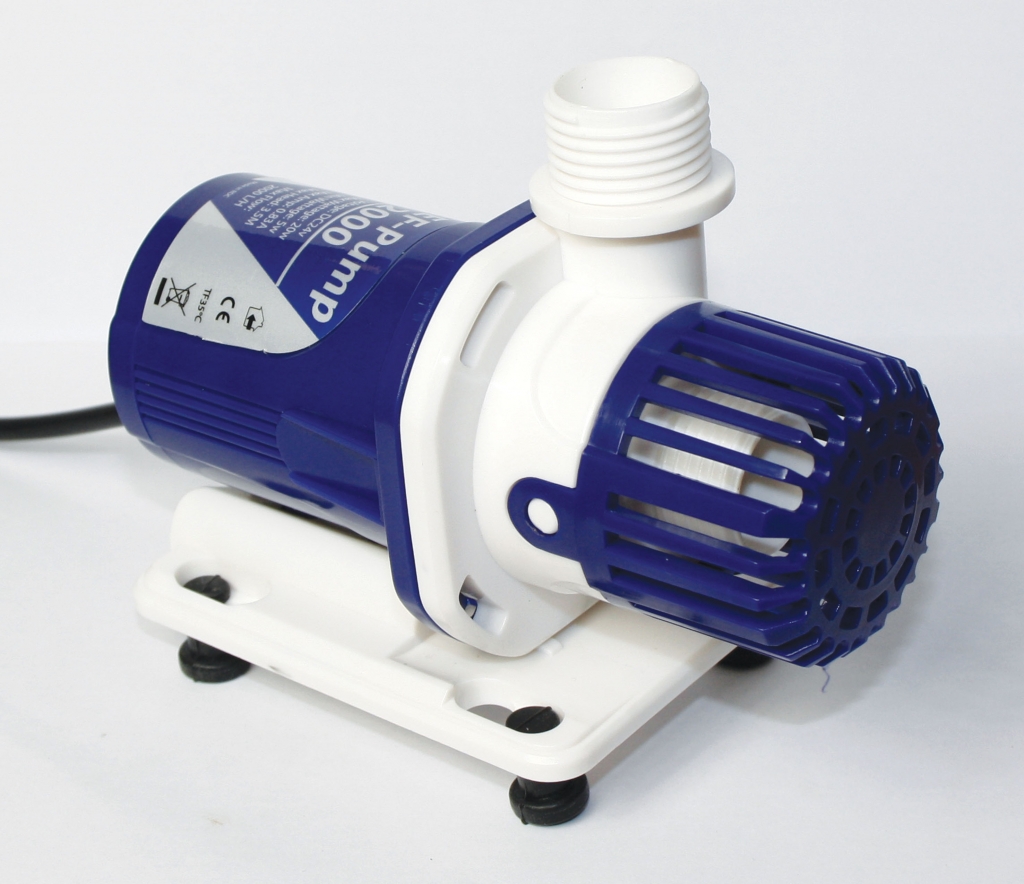 TMC's version for the Reef Pump kind of wraps around the front of the pump body. Tropical Marine Centre is offering the TMC Reef Pump in four sizes, the REEF Pump 2000, 4000, 8000, and REEF Pump 12,000, with the model number denominating the maximum flowrate in liters per hour. [TMC]