The Hydra Mounting System from AquaIllumination is a diversity of new mounting accessories for Hydra LED lights. The HMS includes a myriad of options for placing your Hydra 26 and Hydra 52 LED lights in a variety of ways over your aquarium, to best suit preference and tank shapes.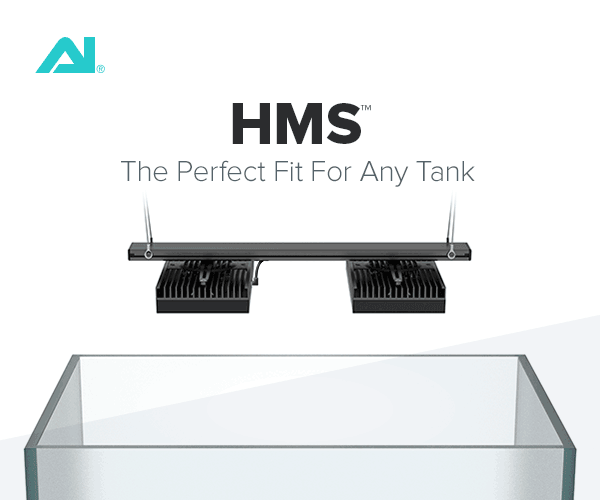 The Hydra Mounting System can be configured in a variety of ways and includes familiar elements that you can mix and match to get a simple, single, side-mounted arm. Or you can pair up two arms to create a continuous span across the longer tanks. If you like the floating look, you also have the options of fixing your lights to a suspended bar as well.

On the flip side, if you really like the look and flexibility of gooseneck mounts, there's also a brand new Hydra Flex Mount. The Hydra Flex Mount uses super tough and thich gooseneck to support the weight of even a Hydra 52, and this is the only option which allows you to get a gansta lean to angle the lights back towards the side of the corals that is facing the front of the tank

The Hydra Mounting System has cable management features hidden all throughout the rails, and if you really want to clean things up you can also add the power supply bracket, keeping it off the ground and mostly out of sight.
The RMS from AquaIllumination takes a lot of cues from the Radion Mounting System, but it is definitely thinner and sleeker, and cheaper to boot. A single arm HMS should retail in the neighborhood of $75, you could get one for each Hydra you intend to mount, or you can pick and choose from the various accessories to build the mounting system you prefer. [AquaIllumination]