The Candy Cane Hermit Crab is a gorgeous new species of shell-dwelling crustacean that has just been described. Pylopaguropsis mollymullerae is a handful to say out lout and only the second species to be described from the Caribbean Sea.
New species of hermit crabs don't come along very often, and when they do they're either very cryptic, or live very deep in the ocean. The striking new candy cane hermit is neither of those things, having been discovered by a SCUBA diver under a ledge at a depth of just 14 meters of 45 feet.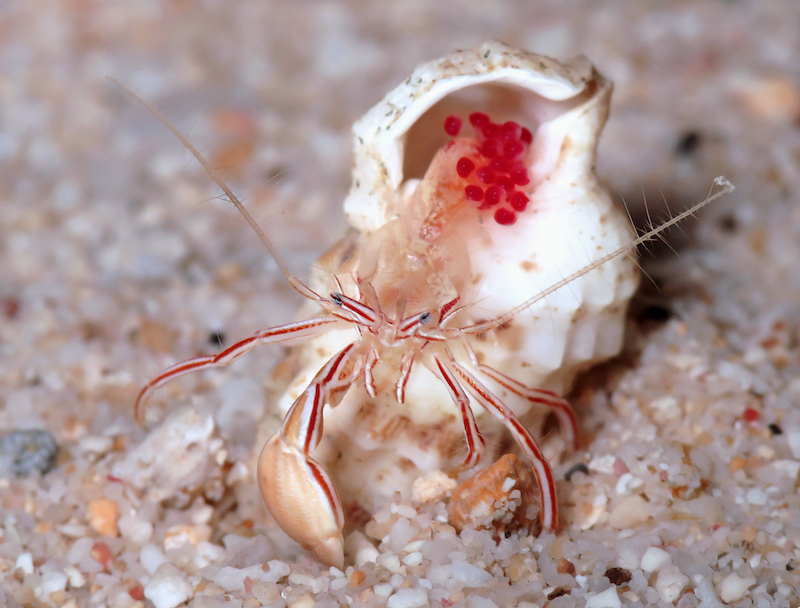 This ledge is a spot known to divers for being home to flaming reef lobsters and broadband moray eel but there's a reason these candy cane hermit crabs have gone unnoticed for so long. Not only are they cryptic but they are also very small with the type specimens measuring in at just a few millimeters long.
The most exciting part of this discovery is not just how it looks, but what it also means. Where marine fish who clean ectoparasites from other fish are often striped blue, white and black, crustacean fish cleaners are striped red and white, like our little friend here.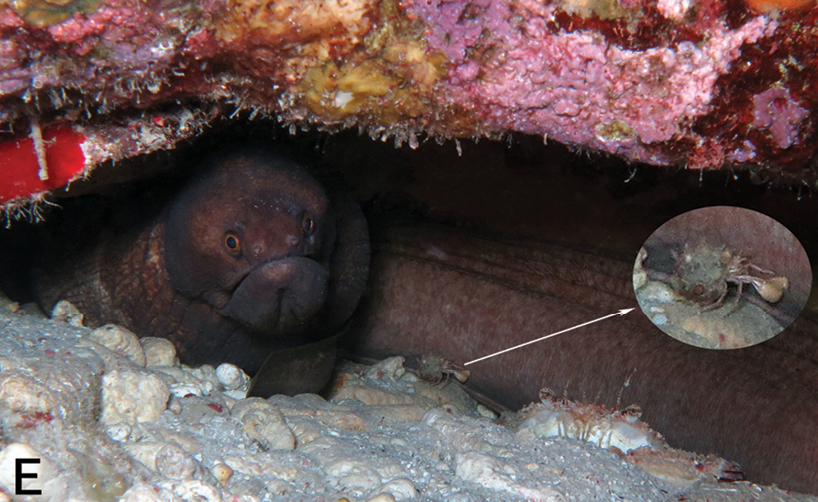 The suspicion that the new candy cane hermit crab is also a fish cleaner seems to have been all but confirmed with this species regularly seen near and literally on moray eels, probably in the act of grooming the much larger fish. So with the description of the new candy cane hermit crab we not only get a gorgeous new entry into the catalog of marine life, but also a whole new class of crustaceans engaging in the curious ecological niche of cleaning cave-dwelling fish. [ZooKeys]