100 Articles Of Reefing
This past week I had to transfer a lot of material from a company computer to my personal computer. I had written a lot of the articles for ReefBuilders on that computer, so while I was transferring them I counted how many I had done. I then looked at the ones that were on this computer and realized that this article would be my 100th for ReefBuilders.
Since I enjoy writing I did not realize how quickly time has passed, yet again, nor how many I had written. Hard to believe that my first piece on the Reefer's Code in 2014 started me back to writing regularly after a lengthy hiatus. So before writing this piece I went back and read that article again, and thought that despite the passage of time that that piece has held up well.
When I wrote the Reefer's Code, I did so not as an introduction, but to try and illustrate that passion, patience and having fun should be the main focus of this hobby and were when many of us got started, and along with learning about corals and reefs and what occurs there, were the focus of the hobby, rather than some of the nonsense that now seems to be the focus.
Sharing Aquarium Observations
So when I write these articles I try to do so as an observer or reporter trying to convey what I have seen and what I think might make this hobby better. While I still experiment and try new techniques and methodologies, I don't do it so much to find or describe the "perfect" system, but to try and make things either incrementally better, easier, or less costly to do and then pass on what I have found.
I have tried not to say that there is only one way to do something to be successful or that you need to have a certain piece of equipment or coral to be happy, but rather I try to confer what I have seen or learned or talked about with others in this hobby that makes them more successful or allows them to enjoy the hobby more.
I wish I could say that I, and most other hobbyists I know are perfect, and never lose corals or fish, or even a whole tank for that matter, but that wouldn't be true. I know of virtually no one who never loses anything.
As a result, I try not to be the all seeing eye when I write these articles but rather that I am a hobbyist, so I have the same worries, problems, and concerns that we all do. I am just lucky that I have a forum on which to share them.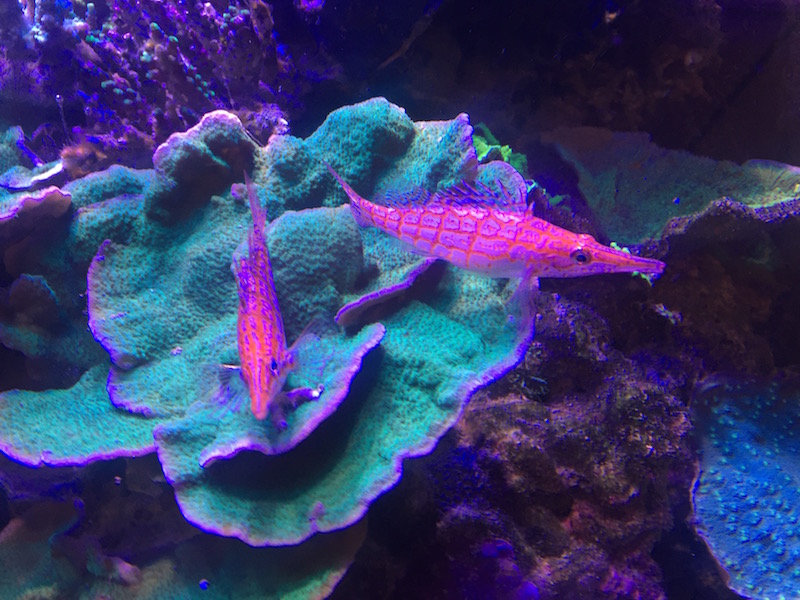 My Reef Builders Writing Style
So when I thought about doing this article I thought it might be worthwhile to explain how I come up with the ideas for these articles, how I put them together, the rules I try to follow in writing them and their goal. Actually coming up with ideas for interesting and informative articles, which I hope these are, is the most difficult part of doing these, as that often takes me as much time as does the actual writing.
The writing of each article usually takes more than 4 hours including editing to do, and I usually edit each of them at least twice. I get a lot of my ideas for them from things I am working on in my own tanks or that I discuss with other hobbyists in my travels that they are doing that is different or new.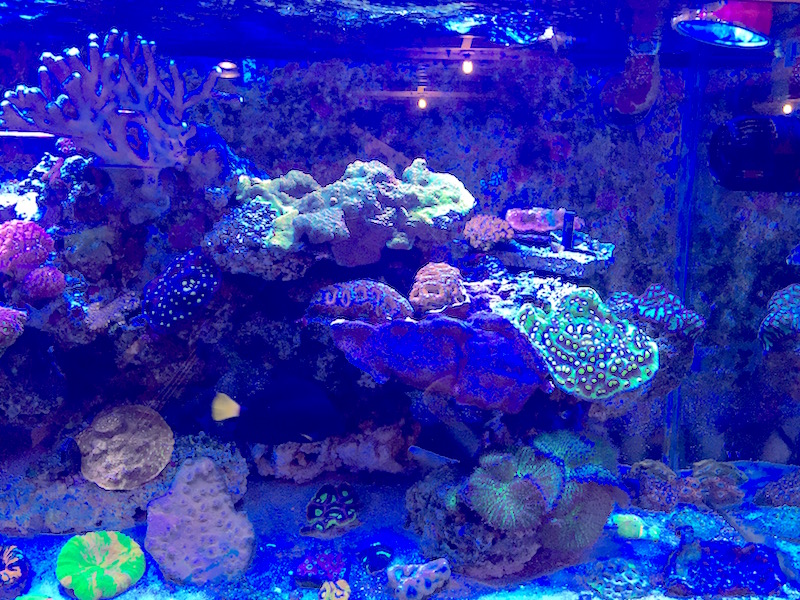 Some of my ideas come from you, my readers, who through one forum or another contact me and discuss things or ask specifically for me to research, which also takes a fair amount of time, and write an article on a topic they are interested in.
In addition to these sources for ideas, I have been lucky enough to travel a lot over the last couple of years, not only in the US, but also in Europe. While the people all over the world now often employ the same methodologies, equipment and general husbandry in their tanks, there is still a fair amount of differences as to how things are done from place to place.
Seeking Perfection
So discussing the differences that I have seen as well as comparing the positives and negatives of them has provided additional ideas for articles. One of the things I have learned in my travels is that most of us, regardless of where we are, love to learn how other people are doing things in order to be successful and we try to incorporate those methodologies or equipment into what we are doing.
At least I do. So when I got to spend some time with David Saxby in England last year and his magnificent tank, as well as many other hobbyists there, I tried to learn some of the things that he and they are doing as well as some of the equipment they are using and put that into practice on my tank.
So even though I do not have a 1200 gallon+ tank like David has, some of the things he was doing are now incorporated into my tank. And for the record, the article I wrote about his tank, took the longest of any article I have ever written, well over 20 hours, due to the editing and David's desire to make sure that all of the details were painstakingly perfect. But hopefully from the response taking that amount of time was worth it.
Reefing Gear
Another source of ideas, is when I write about a methodology that requires certain equipment or doing something that is not the "standard" in the hobby. My general rule in regards to equipment is that I try not to endorse something so much as explain why I use it and why it works for me. I buy equipment at my LFS as well as online so I spend money on the hobby like all of us do.
I will admit that occasionally a manufacturer will ask my opinion of a product I am not using or will let me beta test their new equipment. If the equipment works and I am pleased with what it does, then I will talk about it in an article and explain how or why I use it in my tanks and how it compares with similar products.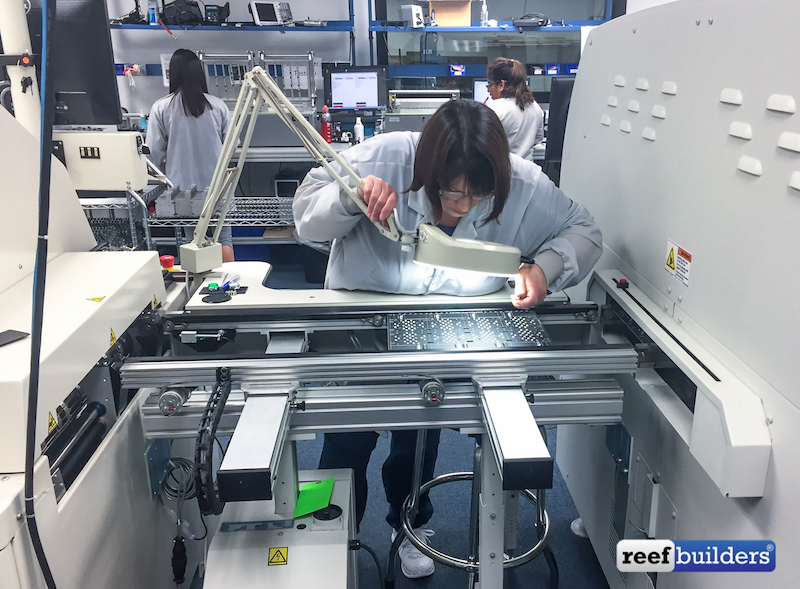 While I think that some products are better than others I am not convinced that there is one perfect product in any group. I use the products that in my opinion work the best for me and are reliable. I have given up on finding the cheapest product to fulfill a need, as over the long run this has often cost me more money than I saved.
If a product does not live up to what I have been told about it or if I do not like how it works or if it does not last, then I simply do not ever talk about it or write about it. I employ this strategy to keep from having lawsuits filed against me. My sister, as well as several of my cousins are lawyers, and they have told me that due to my, let's say bombastic personality, I am better off not saying anything than blasting a product.
I have tried many of the products out there over the years as the boxes packed with equipment in my garage can attest. So if you have not read me saying anything positive about a product, I have either not used it or not felt that there was not much worth saying positive about it.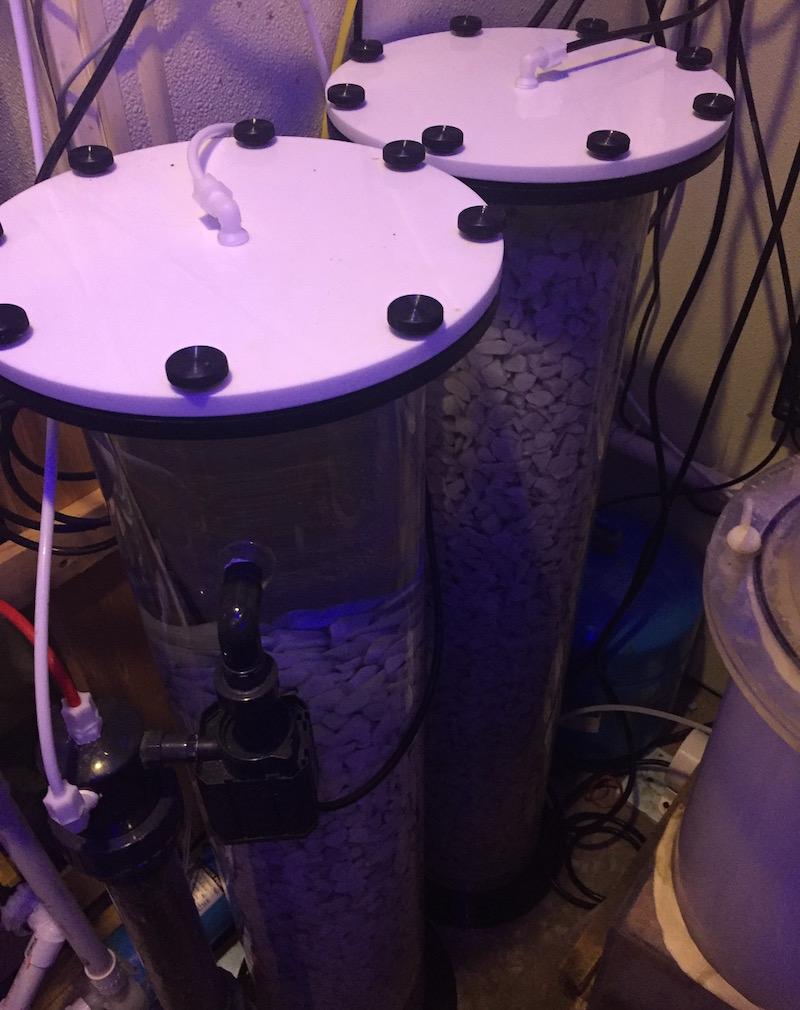 My Experience In The Hobby
Another source for ideas for articles, and probably the biggest source, is simply my opinion of things I see going on in the hobby. I write these pieces for several reasons. First, being in this hobby this long and having seen the hobby pretty much since it's inception, I think I have a good basis from which to compare things.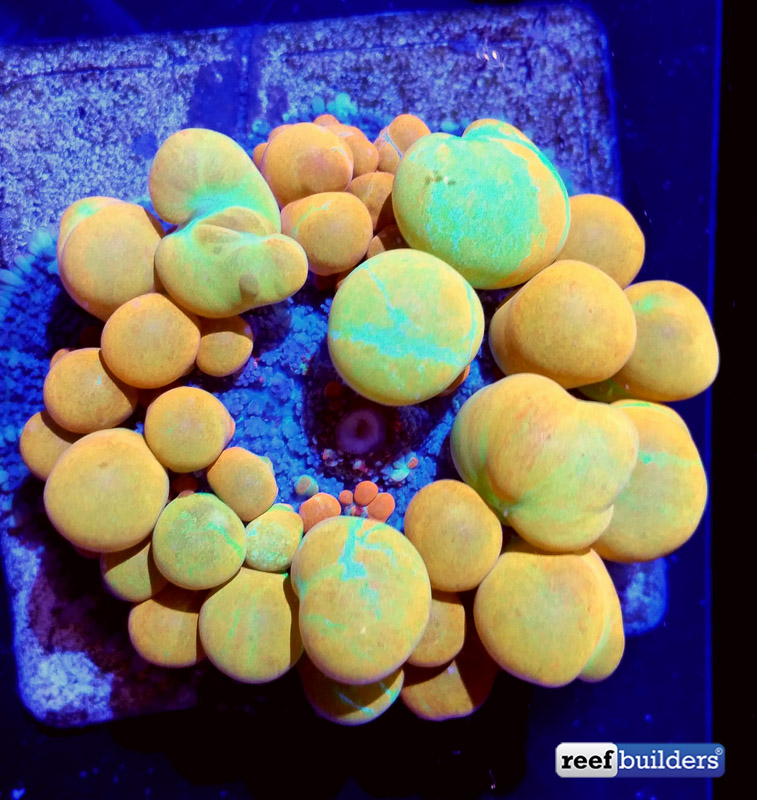 And let's face it, opinions are all based on the comparisons of things. So when I write my opinion about things I try write in a way that compares things. Such as, in my opinion the hobby at present is far more advanced and successful than any of us who started in it over 30 years ago ever could have imagined.
By the same token, being in the hobby is also significantly more expensive to get started and stay in than we ever could have imagined as well. In this regard, if someone had told us that a ¼" Acropora frag would be worth $1,000 or a mushroom $6,000 or a chalice $10,000 we would never have believed it.
So when I write something that is my opinion, I try to not only explain my point of reference, but also make it clear that it is an opinion and as such is not the only way something can be done or the absolute right way.
Fish And Coral
The last source for ideas for articles are the fish and corals themselves. As we all know this hobby is very addicting and so over the years I have kept many of the fish, corals and other invertebrates that make this hobby so special. It is also great as there is seemingly a constant supply of new fish and corals reaching us.
As a result, of being in this so long I have experienced many of the highs and lows of keeping them and I try to explain what my experience has been or what I have learned from others who are keeping these animals, so that we all don't make the same mistakes.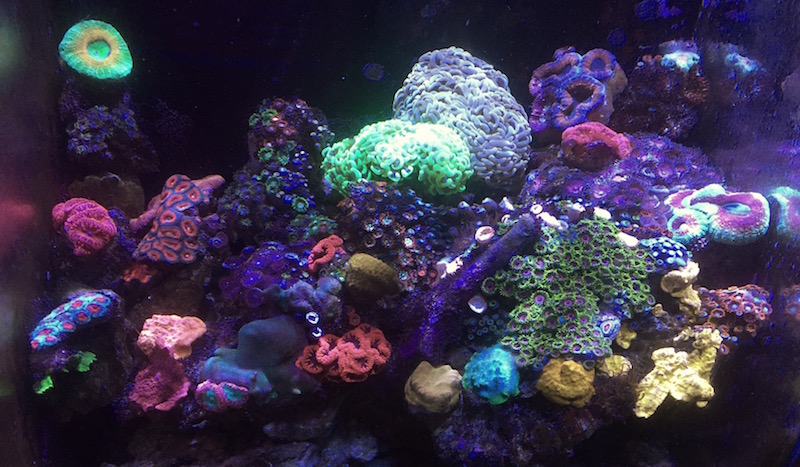 I have had the highs of having Bangaii cardinalfish breed and the fry grow to adulthood in my tank and anemones split multiple times or corals spawn in my tanks to the lows of having a fat Moorish Idol die for no apparent reason, healthy corals bleach overnight or massive amounts of algae seemingly appear out of nowhere with the as always "perfect" water conditions.
But as a person who was trained to use the scientific method, I try to find the reason for these occurrences and explain them when I understand them. But sometimes, and I hate to admit this, there are still times when this hobby is still a mystery, but maybe that helps fuel my continued interest in it.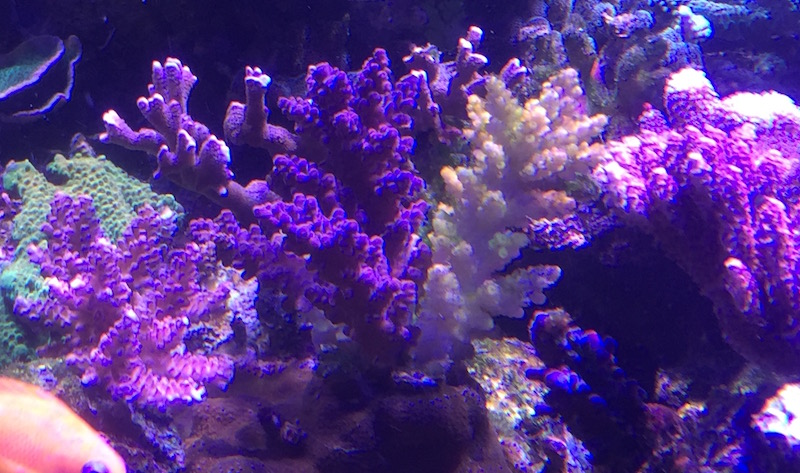 Once I have an idea for an article, I then try to put it together in my head. Usually, a week or two before the article appears in print, I start working on it in my head. For my actual job I drive a lot, and during this relatively relaxed time, ideas about the article often pop into my head.
For this reason, I always drive with a pen and notepad in my car. Similarly, ideas often come to me when I am just about to fall asleep. Actually, some of my clearest ideas for and about articles come to me then so there too, I keep a note pad. Once enough ideas have come together, I start organizing them and putting them together that hopefully makes sense.
This is a somewhat tedious process, but after writing for over 30 years it works for me. Once the ideas for paragraphs are put together and organized then I put the whole article together, usually by Monday or Tuesday. Then over the next two to three days I edit it and usually add to it. I know brevity is the sole of wit, so I fail in that regard, as during the editing process I usually add to the article rather than reduce it.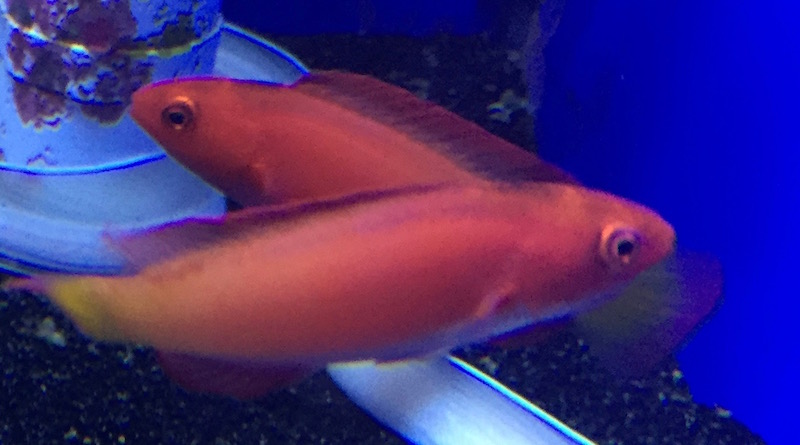 Also during this process, I start pulling together the photographs that I want to use with the article. This whole package is then put together and shipped to Jake and Nicole, who then edit it yet again. Then on Saturday morning, and hopefully in time for coffee, it is added to the library of articles on ReefBuilders.
As anyone who knows me knows, other than my kids and family, and possibly the Steelers and Penguins, this hobby is my true passion. In that regard, I feel very fortunate that I get to share this passion via these articles as well as my videos and talks with all of you.
Because of this I have gotten not only to travel to places I would not have gotten to see otherwise, but more importantly I have gotten to make more friends than I ever could have imagined due to our shared enjoyment of the hobby. I have enjoyed doing these first 100 articles and I look forward to hopefully doing 100 more (I currently have 88 ideas for articles on my phone) and continuing learning about this wonderful hobby.
I wish I had all the answers but unfortunately I have realized that we still do not even have all the questions. Thank you all for reading my articles and I hope you enjoy reading them as much as I enjoy writing them.