Textured nitrile gloves are a must have for any reefer, particularly if you are a serious fragger or for just doing maintenance around the tank. There are a few vendors our there selling textured disposable gloves are pH neutral and powder free to keep bad junk out of your aquarium while protecting your hands.
We've picked up powder free gloves from places like Harbor Freight tools and they have been great to have around, but they can be a bit slippery so its good to see heavy duty textured gloves starting to pop on the market. Here are a few great options:
Grower's Edge Textured Nitrile Gloves
These disposable gloves branded by Grower's Edge are carried on Bulk Reef Supply and offer a diamond pattern grip and a nice, thick 6 mil thickness. Great to keep your hands clean and protected when you are fragging or cleaning equipment. Each box contains 100 black diamond gloves and are available in five sizes ranging from small to XXL. Retails starting at $21.99 for a box of 100.
Throttle Muscle Muscle Tire Tread Pattern Nitrile Gloves
Found these on Amazon and they feature a squiggly "tire tread" pattern on the fingers and palms. Also powder and latex free these 6 mil gloves look like they might have a bit more aggressive grip. These might be a bit better for slick items or if you're twisting things apart. Also available in five sizes and retails starting around $14.99 per box of 100.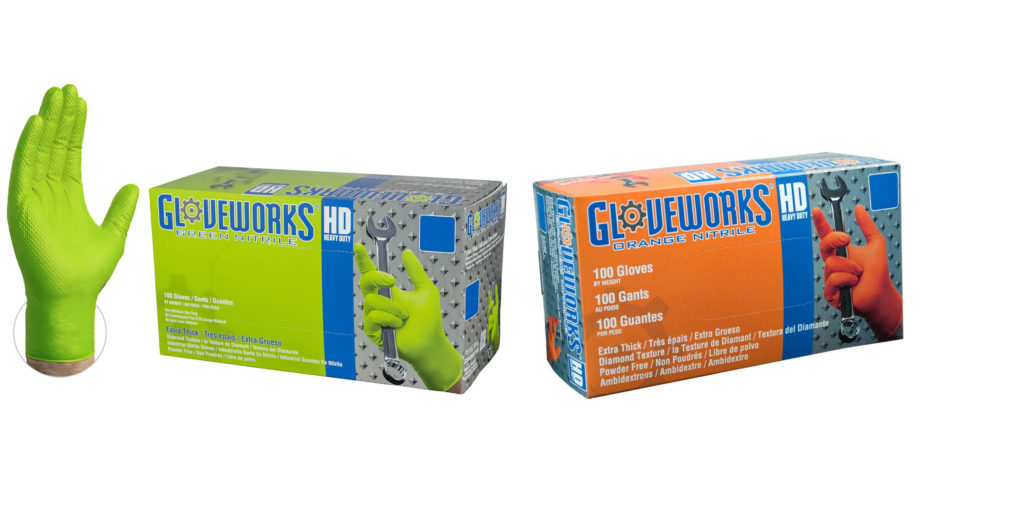 Gloveworks Nitrile Gloves HD — Orange or Bright Green
If you want more impact, try the Gloveworks Heavy Duty Nitrile Gloves. Not only are these an eye-popping orange or bright green color, they are actually 8 mil — so a bit thicker than the other two. These gloves feature an aggressive raised diamond texture on both sides with more than 3,000 diamonds per glove, delivering 60% more surface area than standard nitrile gloves. Available in medium to XXL and retails starting around $17.99 per box of 100.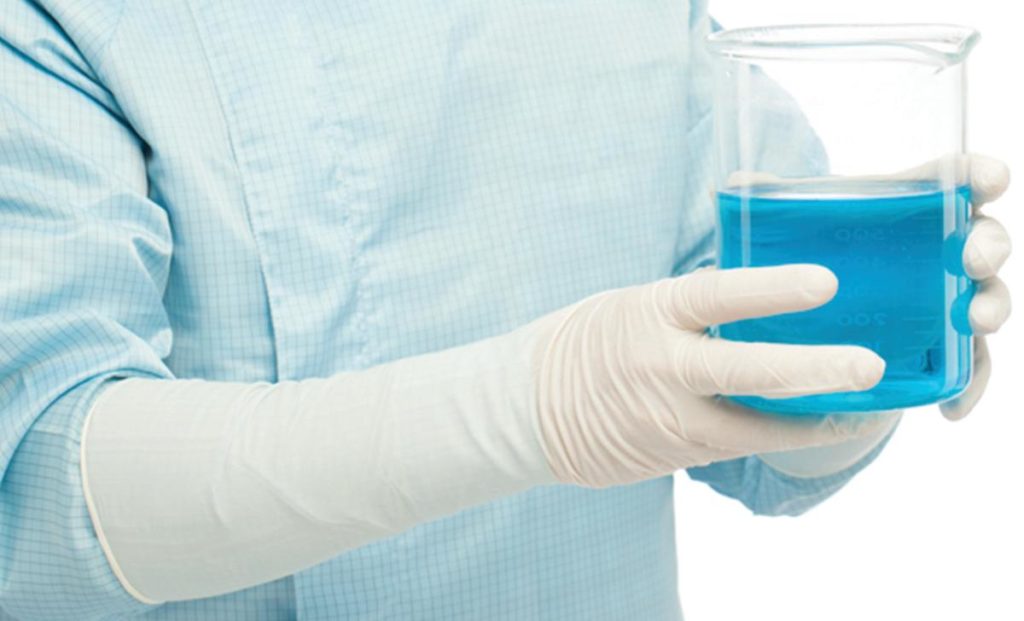 BioClean N-Plus Sterile Nitrile Elbow Length
Sometimes you just need to dig your arms into a tank and want a little bit more protection, these options are definitely way more expensive (nearly $400 for a box of 200) but they give you protection up to the elbow while having some texture on the palms. Would be nice to see some of these come down in price, but at this point these are totally a luxury.