Siderastrea radians
Siderastrea is a common boulder type Caribbean coral, but to spot the lesser-known species, Siderastrea radians requires a shallow dive and a keen eye.
Siderastrea radians grows into small round boulders or domes, compared to its massive relative, the Siderastrea siderea. The simple way of differentiating these two species is just by looking at the size of the colony.
The surface of this coral covered in deeply pitted corallites which are somewhat symmetrical. It almost looks like you took the tip of a pencil and poked holes in the surface of a putty ball.
Lesser Starlet Coral
The common name for this coral is the Lesser Starlet Coral because of the star shape inside the corallite, and it's diminutive size compared to the massive starlet coral. It is rare to find colonies of Siderastrea radians more than 30cm (12 inches) wide, while the massive starless coral can be several meters across.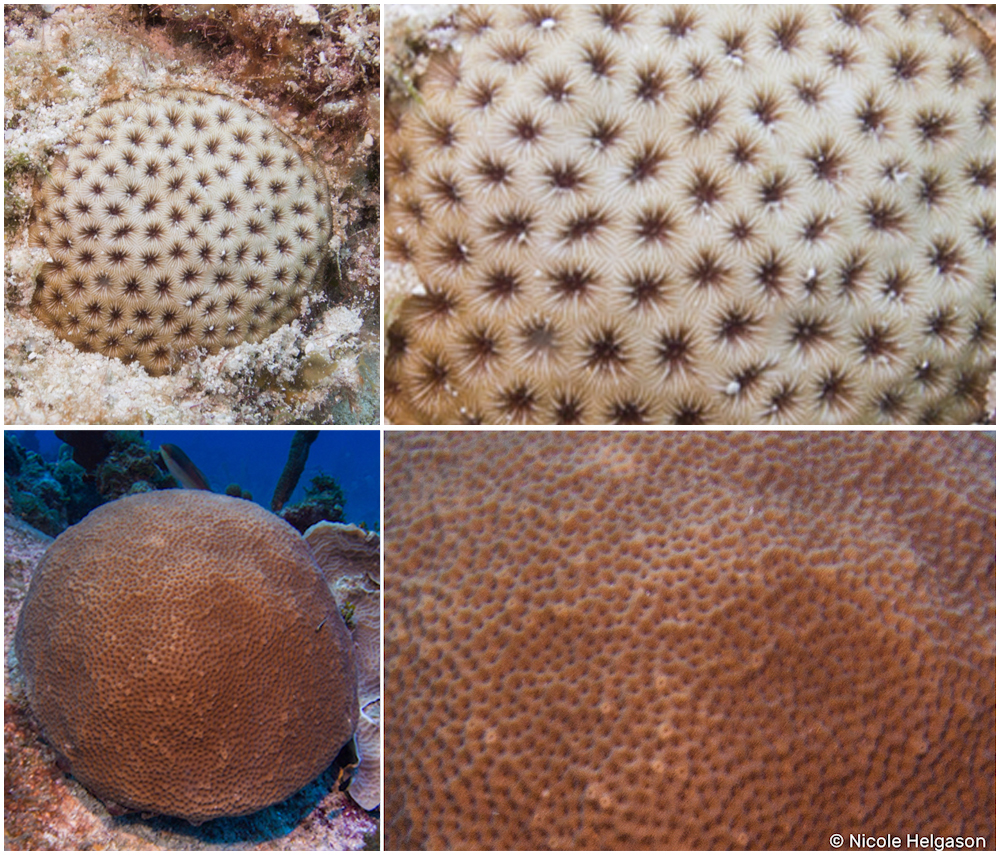 It can be difficult to tell juvenile colonies apart, but once the colony is over 30cm you can be sure it is the massive starlet coral.  Another way to tell these two corals apart is color.
Siderastrea radians is found almost exclusively in sandy tan, brown, yellow shades. The larger massive starlet coral can be blue, yellow, and green, with pink color being most common.
If you are looking forSiderastrea radians we suggest looking in the shallowest parts of the reef. Every time I've come across this coral it's been fairly close to shore in 2-5 meters or (6-15feet) of water.
To learn more about Caribbean coral identification make sure to check out our free online guide to Caribbean Corals.