The Quiet Drain is one of the most impressive feats of overflow technology we've seen in recent years. Up to now the Quiet Drain has been a component exclusive to high end Elos glass tanks but at this InterZoo Elos is introducing an external version of the Quiet Drain.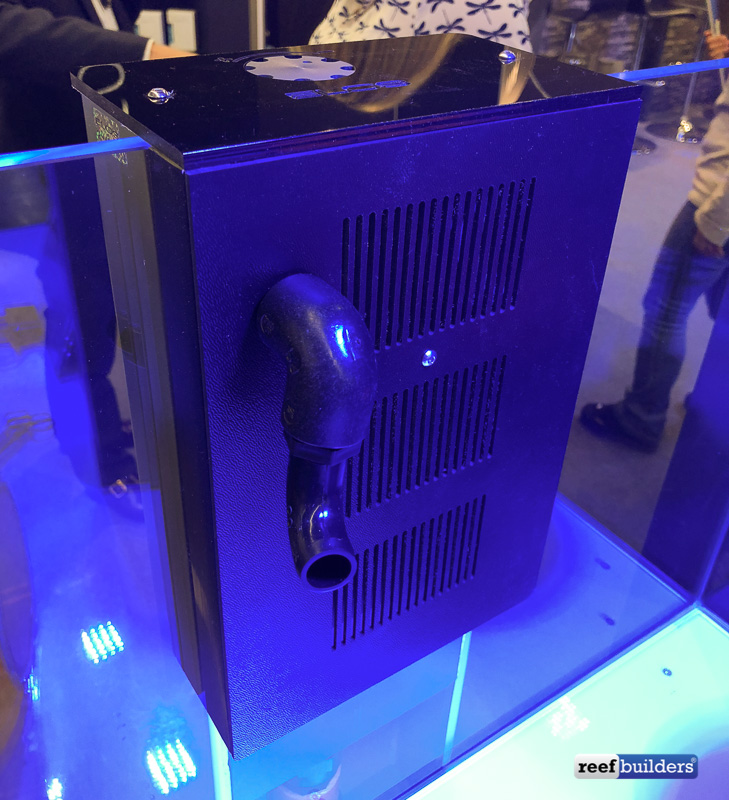 The Quiet Drain External is a creative take on the slim overflow designed that have been all the rage for semi-custom tanks in recent years. To be clear this is not a siphon device, it is installed onto an aquarium with holed drilled into the side of the aquarium providing surface skimming and subsurface removal of aquarium water to a sump below.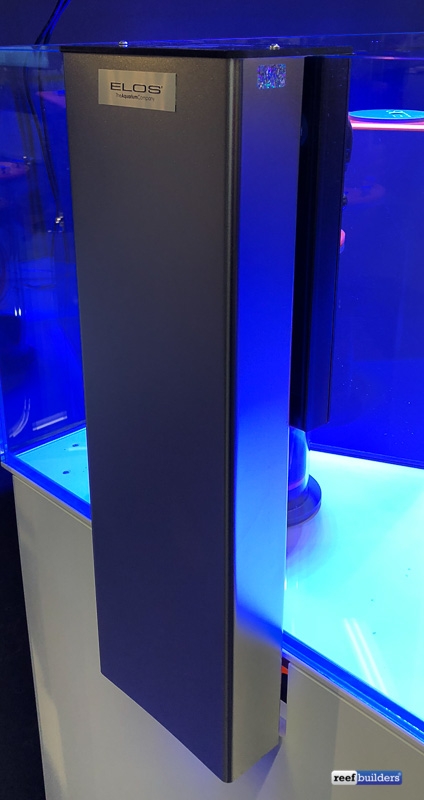 One thing that makes the Quiet Drain External very interesting is the surgical grade stainless steel shell that routes all the plumbing past the bottom of the tank and into the stand, appearing as one seamless, clutter free shell. Right off the bat, the design of this external Quiet Drain is so different that we're not sure if we like it, or if we like it more than what's currently on the market.
But one thing we're sure of is that it looks great, should be as silent as the original Quiet Drain and it appears as if it will take some precise drilling to make sure that the top pieces are flush with the aquarium as they should be. We expect the Elos Quiet Drain to start becoming available towards the end of the summer with a price tag north of 200€ with all the parts, pieces and plumbing necessary to make it work, and hopefully a very handy drilling template as well.