An automatic feeder of frozen fish food is a product that has been ostensibly missing from the broader aquarium market. Thankfully, about one year ago we got our first look at precisely this device concept by inD Creations and following a successful Kickstarter campaign, we are happy report that the development thereof is coming along quite nicely.
Since the conclusion of the crowdfunding campaign back in Octopber inD Creations has been very communicative with a steady but not overwhelming cadence of email updates on how this exciting device is coming along. Interestingly there's been a substantial number of improvements to the design with the help of some professional engineering consulting which have identified and removed some potential points of failure.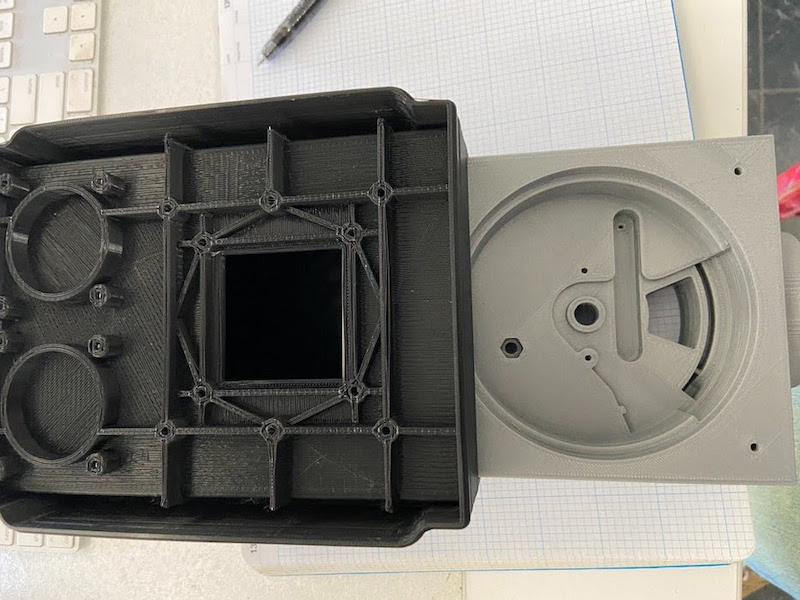 Chief among these was the substitution of the novel but sometimes finicky pogo pins for a hardwired feeding drawer and the previous liquid cooling system has been upgraded to a a better insulated cold chamber to keep fish food frozen. The frozen fish food dispensing mechanism has been further improved through several iterations which intuitively should work better and offer lower possibility of sticking or failure.
We're especially loving the new direction of the design for the overall enclosure of the aF4 machine with a more contemporary, less blocky appearance. The aF4 design models are still being iterated with 3D printing but there's been so much interest in the aF4 by InD Creations that they will be able to invest in tooling for more durable and affordable injection molded parts.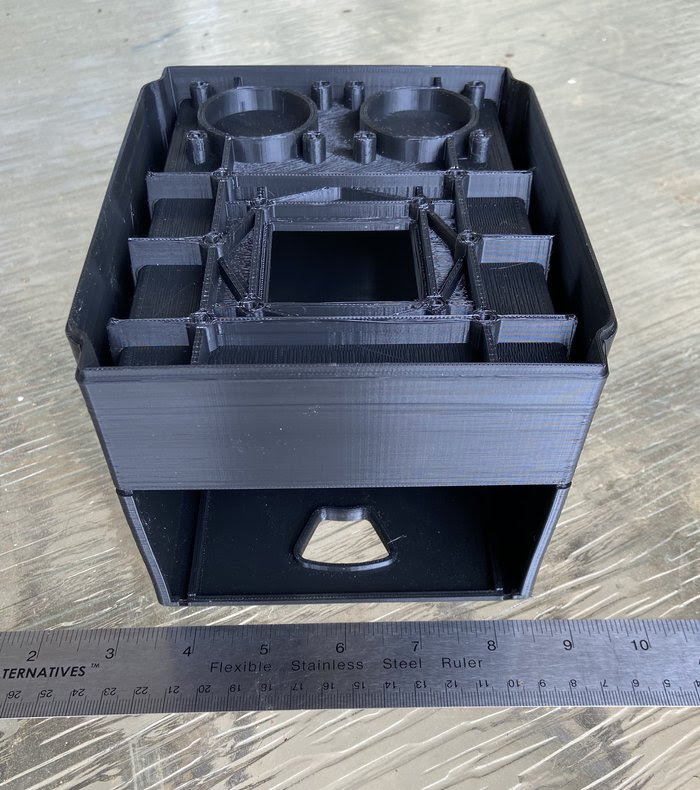 Unlike so many Kickstarter projects InD Creations has remained very close to schedule with the development of the aF4 and they are expecting to have pre-orders ready within about a month, beta testers receiving test units as soon as early August, and Kickstarter supporters getting their units by the end of November. If everything goes according to plan we might even see pre-orders shipping by the end of the year, and a real, bonafide automatic frozen fish food feeder on the market as early as 2021!