The threadfin butterflyfish might be plain among the Chaetodon and not frequently celebrated by saltwater fish keepers, but it's still an iconic species on tropical coral reefs. Also known as the Auriga butterflyfish, Chaetodon auriga is incredibly hardy, adapts very well to aquarium life, and readily eats most offered foods while also resisting diseases.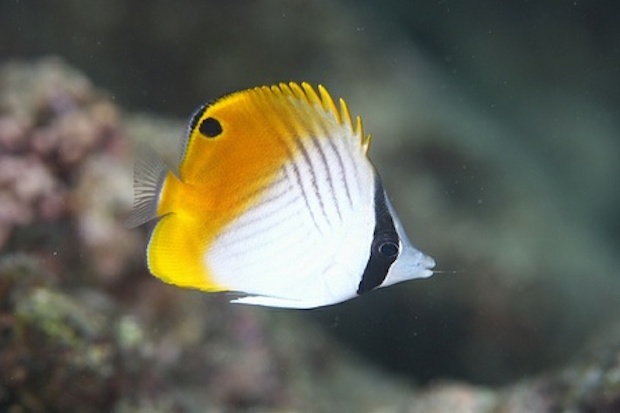 This wide ranging species hails across a huge swatch of the Indian and Pacific Oceans from the Red Sea and the east coast of Africa, across the Indo-Pacific and all the way to the south Pacific and Hawaii. It's at the latter location that trailblazing fish culture specialist Frank Baensch succeeded in culturing this species from eggs collected in plankton tows. 
Much as he did with raising convict tangs and a couple of rare Plectranthias perchlets, Mr. Baensch reared these threadfin butterflyfish from fertilized eggs, skipping the tedious part of pairing and conditioning broodstock into spawning shape. Getting two of the same fish healthy and ready to breed takes a lot of time, and a lot of space, but the challenge of rearing delicate saltwater fish larvae with the range of planktonic foods they require is no small feat either.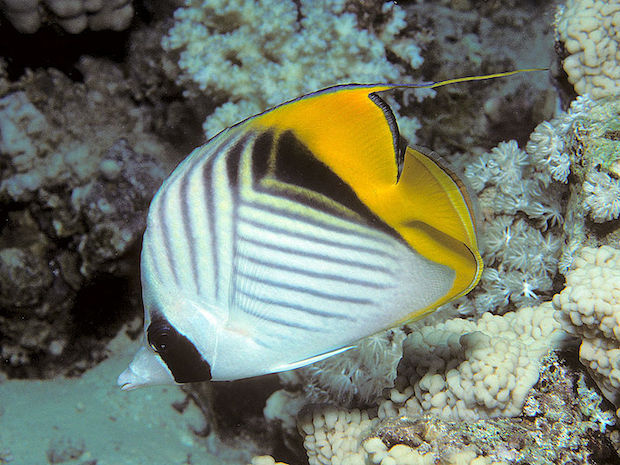 Thankfully Mr. Baensch is no stranger to raising the larvae of saltwater fish, learning more and more with every group that he successfully rears from wild collected eggs, and adding to the collective understanding of marine fish culture. The threadfin butterflyfish may not at the top of reefers' wishlist due to its coral and invertebrate grazing food preferences, but the culturing of Chaetodon auriga will surely be informative when it comes to raising the all-important copperband butterflyfish. [Frank Baensch]