Chris & Oli's Shrimp Mix is a whacky freshwater diet dreamed up by German aquaristik legends Chris Lukhaup and Oliver Knott.
It boasts responsibly sourced raw materials, no fish meal or filler, but unlike every other food before it, its two creatives have shrugged off confining corporate shackles and really had some fun with the shapes and names of the food types within it.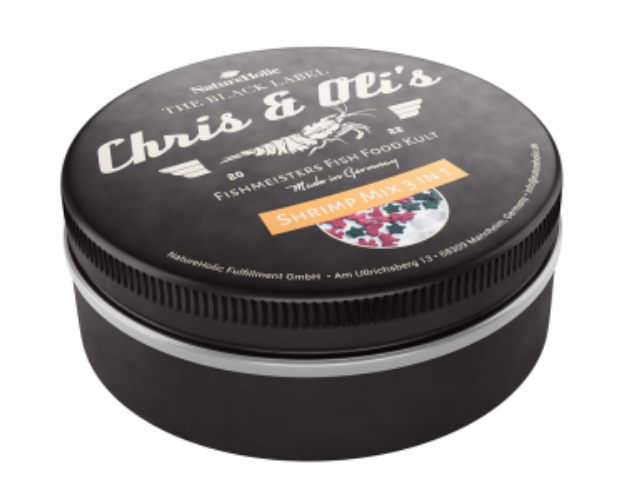 Daily Star is a dark green star-shaped kibble comprising 25% protein, spirulina, kelp, and moringa leaves, with added beta-glucan and salmon oil for omega 3 and omega 6 fatty acids and natural carotenoids. Heart of Stone is a white, mineral-rich love heart for shell development and shedding, but the pièce de résistance has to be Chris & Oli's Pink Unicorn – actual unicorn-shaped protein boosted shrimp food designed to aid egg development and sustain larger shrimp species that like a little more meat on the bone.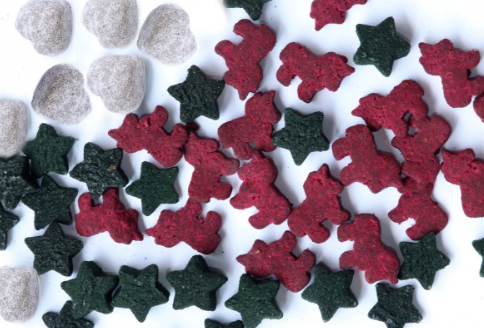 As the name suggests, Daily Star is meant to be offered daily while Heart of Stone and Pink Unicorn are supplementary foods designed to be offered every two to three days or as required.
We know Chris Lukhaup and Oliver Knott, they've always been progressive creatives and have been instrumental in the growth of the freshwater shrimp scene, aquascapes, and planted tanks in general. Chris & Oli's Shrimp Mix is proof that aquarists have a sense of humor too and the one, most obvious question we asked the pair is when the saltwater hobby and its shrimp get to enjoy such innovative, fun food offerings from them. 
Chris and Oli's is part of NatureHolic's Black Label line and the Fishmeisters Fish Food Kult. A 45g tin sells for 14 euros in Germany.